Grandi Giardini Italiani
Our story and business consulting.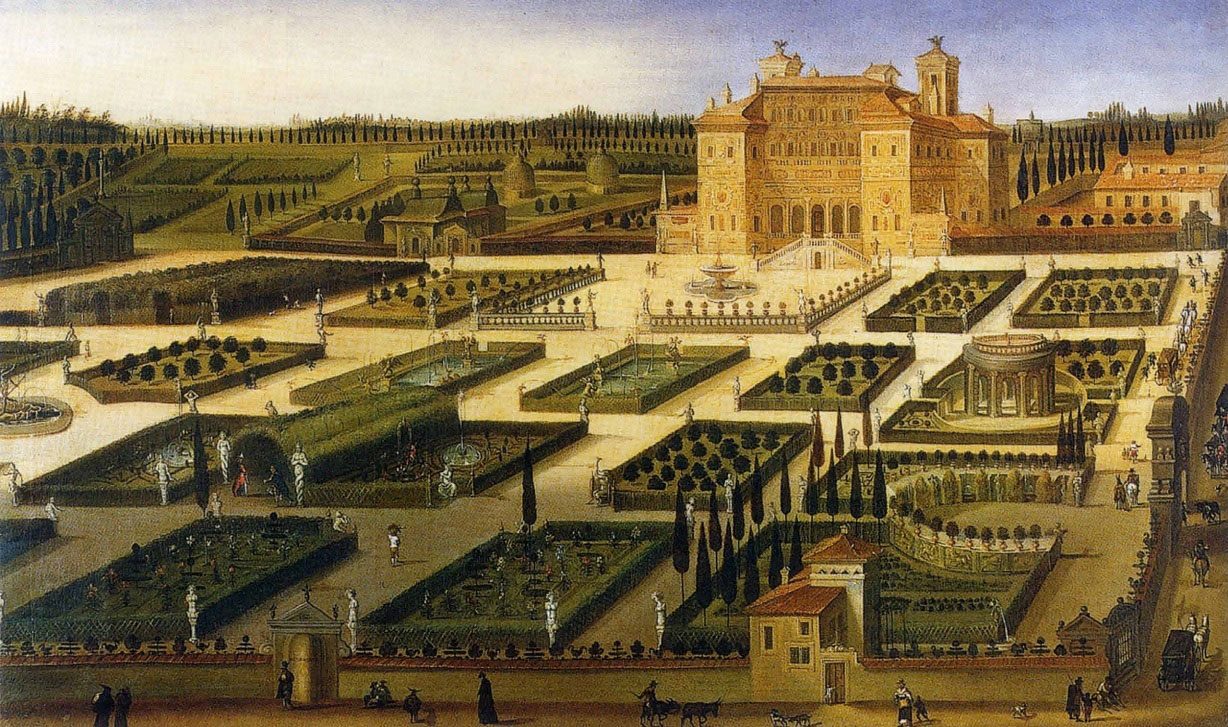 GRANDI GIARDINI ITALIANI
A mine of creativity
In 2017 Grandi Giardini Italiani celebrates 20 years of activity.
In 1997, the year of its foundation, the main objective was to introduce the immense artistic and botanical heritage of Italian gardens to the general public in Italy and abroad. There was still no organised, permanent promotion on a national level for this aspect of tourism, so important to Italy. At the time cultural tourism concerning great gardens was erroneously considered to be a minor offshoot by the majority, in spite of the favourable climate and the stupefying range of gardens open to the public.
The second objective was to compare management of the individual properties and to develop useful models, to improve both maintenance and appreciation of the gardens. In the '70s it was considered innovative to use administrative models from other enterprises. The real challenge was, and is, to develop marketing models devoted to the reality of this sector.
The third objective was to create an efficient network, to circulate valuable know-how more rapidly between individual properties. The examples (the famous case histories), shared and illustrated by those who had created and successfully implemented them, proved very useful. Imitation was another positive result: encouraged by these experiences, other members of the network realised that investing in staff and in events could lead to an efficient self-funding system.
The fourth objective was to appear less highbrow and exclusive, to open up to a much wider public. It is undeniable that the staggering growth in the number of visitors to the Grandi Giardini Italiani over the last twenty years is not the result of a "natural" phenomenon, but rather the improvement of reception policies and the creation of events and educational trails.
The fifth objective was to help curators of the gardens to rediscover their irreplaceable "creative" role. Gardens were once places where concerts, theatre and festivals were organised with spectacular water games and flower displays. They were animated by actors, dancers, musicians and an army of creative people. Nowadays more than 700 events are organised in the Grandi Giardini Italiani every year, each arising from the creative vein of the owners and their teams: all organised within a calendar of events. Gardens are once again the hub of the cultural life of our Country.
The sixth objective is to create qualified jobs to sustain the growth of the properties, transforming them into small enterprises. Today it gives me great pleasure to see well-prepared, dedicated young people who have chosen to work permanently as cultural operators.
I like to think of Grandi Giardini Italiani as a factory of creativity spread over the whole of Italy, where thousands of people are committed to enhancing Italian gardens all year round to give added value to visitors.
Over these 20 years I have dedicated all my time to the Great Italian Gardens' initiative and am very happy to see that the network has become a landmark both for those working within it and for visitors to these splendid sites, always more dynamic and creative. Twenty years ago I could never have hoped for so much and now, looking at this guide, I can only ascertain that sometimes dreams really do come true.
Judith Wade, CEO Grandi Giardini Italiani Srl
View
CV Grandi Giardini Italiani
Business services
Grandi Giardini Italiani can help you organize trips to visit the finest gardens in Italy due to our 20 years special relationship with garden owners.

We not only know the gardens well but also know the best time of the year to visit them and have special access to information on events.

Our Marketing Chief, Corrado Frey, will answer any questions that you may like to ask and help you create a very exclusive trip for your clients.