Garden
information
Opening hours
Season 2021
From 28 May to 11 October, every day
The park can be visited from 5:30PM to 7PM (except in August)
Thermal baths and bathing establishment are open from 8:30AM to 7PM
Entrance
Park
Adult: € 8.00
Children: € 5.00
SPA and seaside resort: the prices vary in according to the seasons
Contacts
Baia di S. Montano
80076 Lacco Ameno
Isola d'Ischia (NA)
T. +39 081 986152
F. +39 081 986342
www.negombo.it
Campania
Parco Idrotermale del Negombo
Lacco Ameno, Naples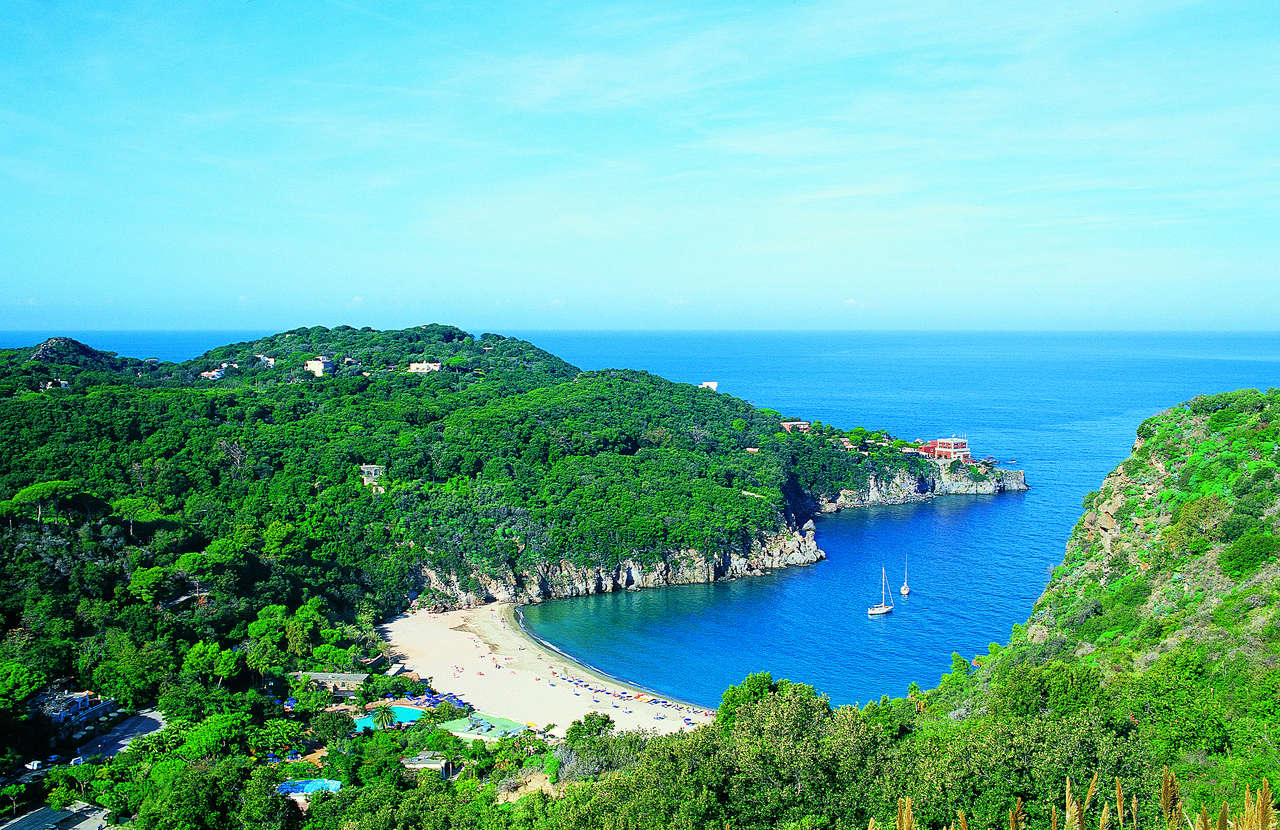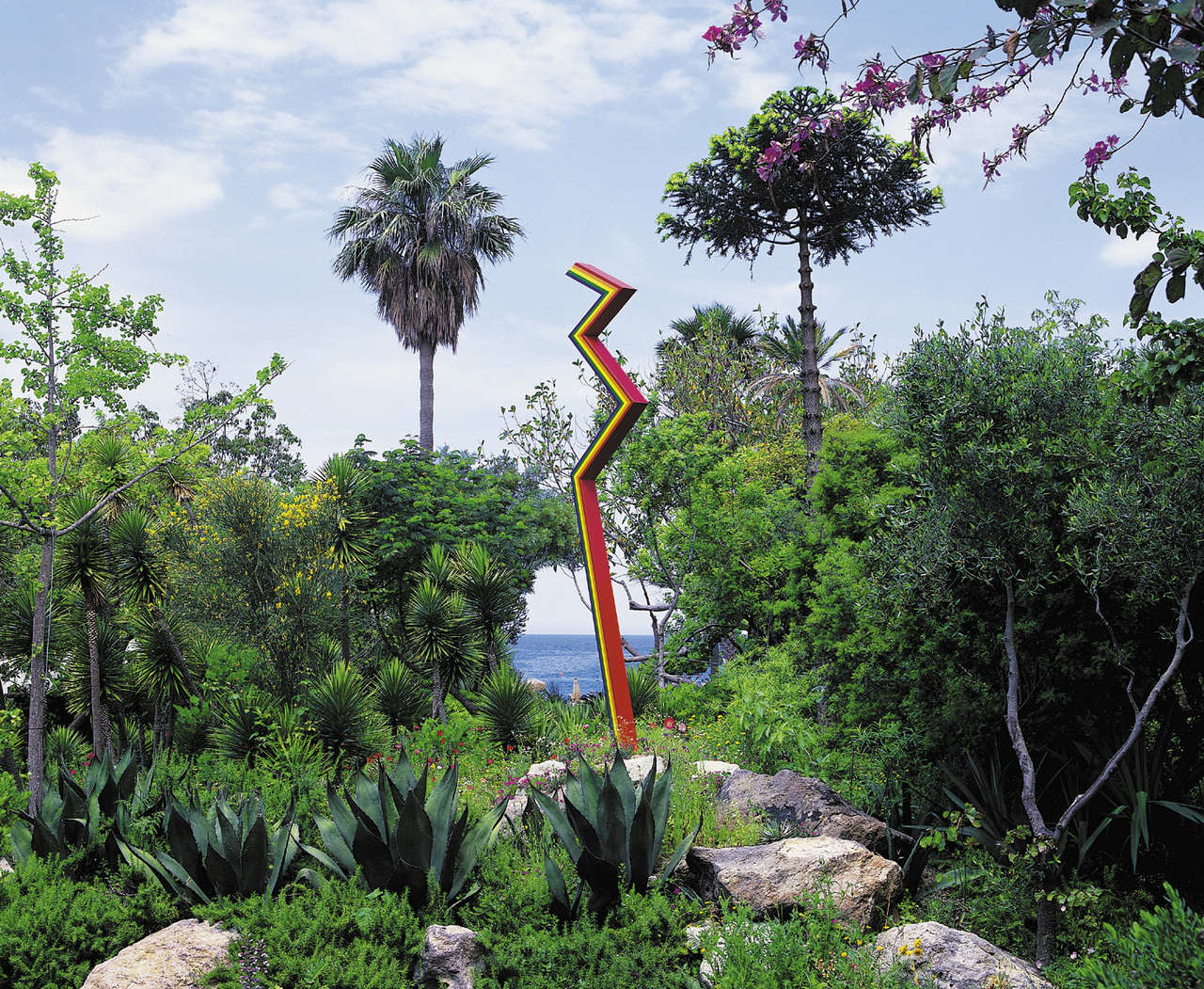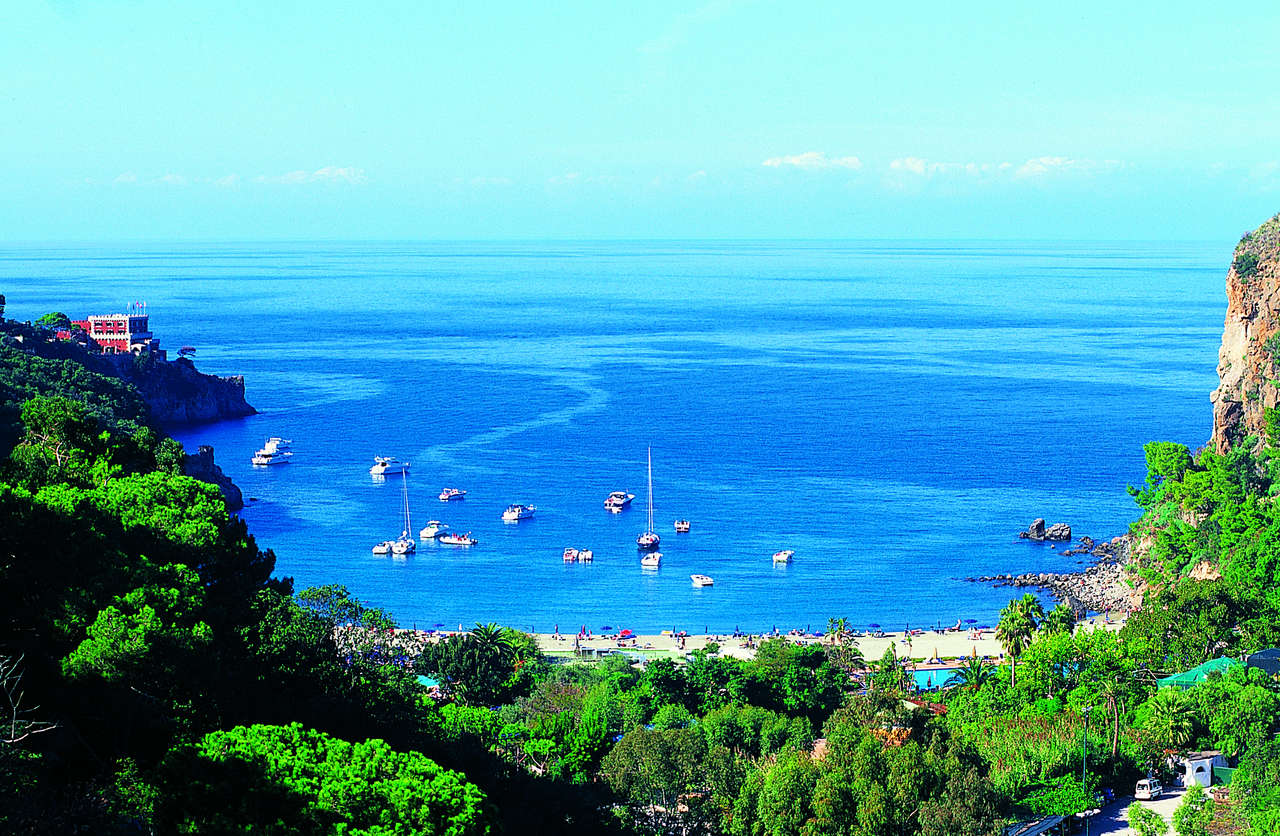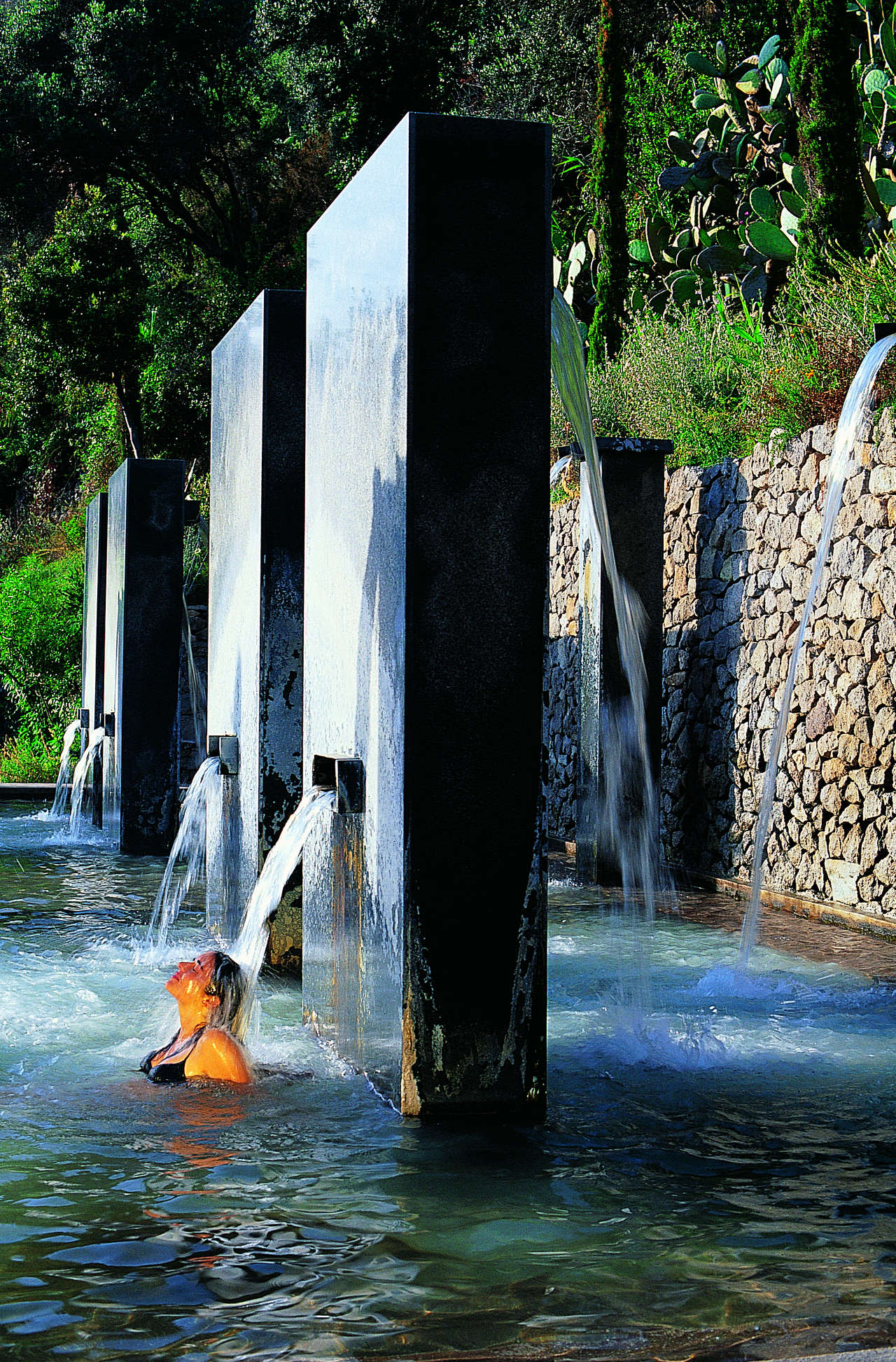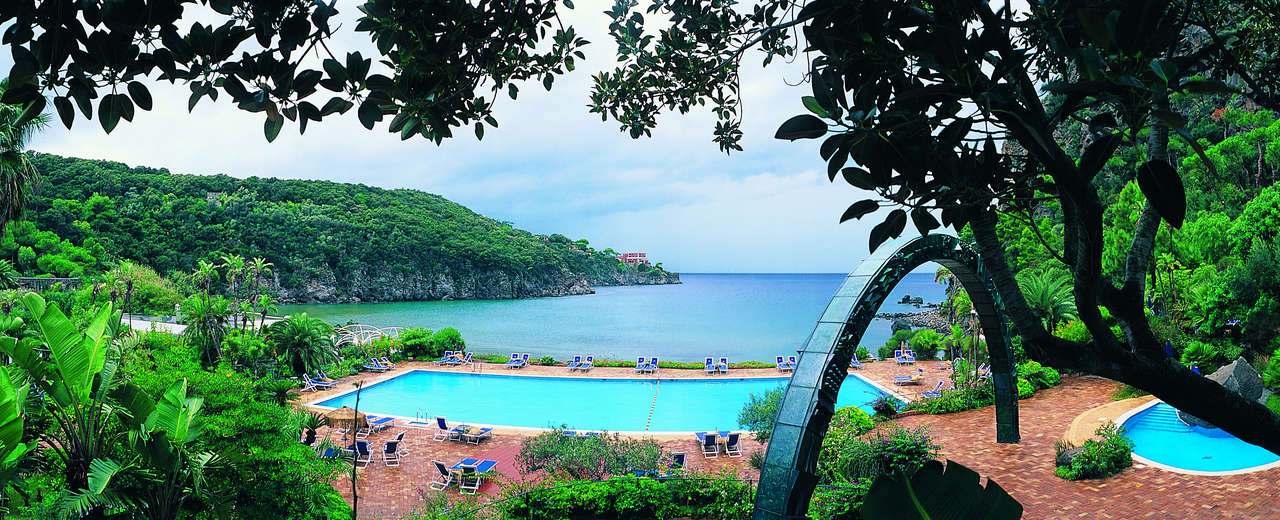 History
Duke Luigi Silvestro Camerini visited Ischia in 1946. He was a humanist and traveller and was looking for a place to create a park which would give reign to his passion for botany. The charm of the place and its surprising similarity to the Bay of Negombo, which he had seen and admired in Ceylon, persuaded him to choose the San Montano Bay. Here nature finds one of its strongest expressions in the thermal springs, proof of the volcanic history of the island, and still used according to traditions which have their roots in the classical age. The present aspect of the park owes much to the passionate intervention of the landscape architect Ermanno Casasco. His task was to create a garden strongly linked to the millenary culture of the site, but full of surprises and unexpected solutions. From 1998 Casasco placed important contemporary sculptures in the landscape of the park: "Arc-en-ciel" and ''Riva dei mari'' by Arnaldo Pomodoro, "Strale per il Negombo" by Lucio del Pezzo, "Gli occhi di Nesti e di Neri" by Laura Panno, "Volo" by Giuseppe Maraniello, ''Incontri'' by Simona Uberto and ''Sprigionamenti'' by Gianfranco Pardi.
The landscape in the garden is integrated with magnificent plants brought from Australia, Japan, South Africa and Brazil. There are fine specimens of Orbea variegata, Hakea, Encephalartos, Macrozamia, Cycas media, Dasylirion, Erythrina, Schinus terebindiflora, a monumental Ficus magnolioides and Eucalyptus ficifolia. The site still has age-old vestiges. In fact the necropolis of ancient Pithecusa was in San Montano Bay, one of the oldest Greek settlements in the West: around 770 B.C. the Eubei landed here, attracted by the sheltered position of the bay which offered refuge from winds and high seas.

The Negombo Garden
Discover the new Garden Book written by Anna Maria Botticelli dedicated to the fascinating Garden of Ischia!

'The Negombo Garden is a fascinating story dedicated to nature, an invitation to discover not only a beautiful garden, but the compelling description of the emotions and senses that wake up in a unique park on the Isle of Ischia (near the city of Naples- Southern Italy).