Garden
information
Opening hours
Every day from 8.30AM to 7.45PM
(last admission 6.45PM)

The exit time from the Gardens is connected to the sunset in the reference month:
January: 4.45 pm; February: 5.15 pm; March: 6.00 pm (with legal time 7.00 pm); April 7.15 pm; from May to August: 7.30 pm; September: 7.00 pm; October: 6.15 pm (with sunny time 5.15 pm), November and December 4.45 pm.

Closed on January 1st, May 1st, and December 25th, except for special openings

Entrance from PIAZZA TRENTO, exit from PIAZZA CAMPITELLI

GREEN PASS: in compliance with the government regulations in force, provided for all places of culture in Italy (ref. D.L. of 23 July 2021), from 6 August 2021 it is mandatory that visitors show the Green Pass accompanied by a valid identity document to access Villa d'Este.
The provisions do not apply to children under the age of 12 and persons with specific medical certification.
Entrance
Full price: € 12.00
Concessions: €6.00

Booking is mandatory on the weekends and Holidays
Contacts
Piazza Trento, 5
00019 Tivoli (Roma)

T. +39 0774 312070
Biglietteria +39 0774 332920
Servizio disabili +39 0774 335850
Call center 199 766 166

www.levillae.com
Lazio
Villa d'Este a Tivoli
Tivoli , Rome


© Grandi Giardini Italiani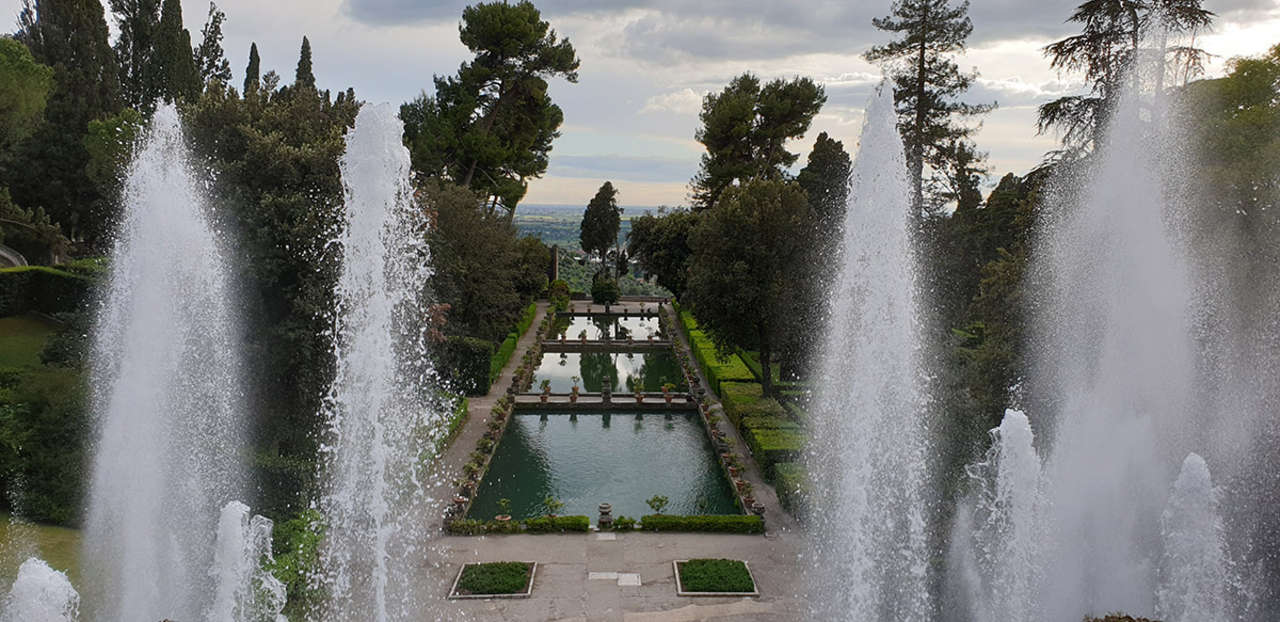 © Grandi Giardini Italiani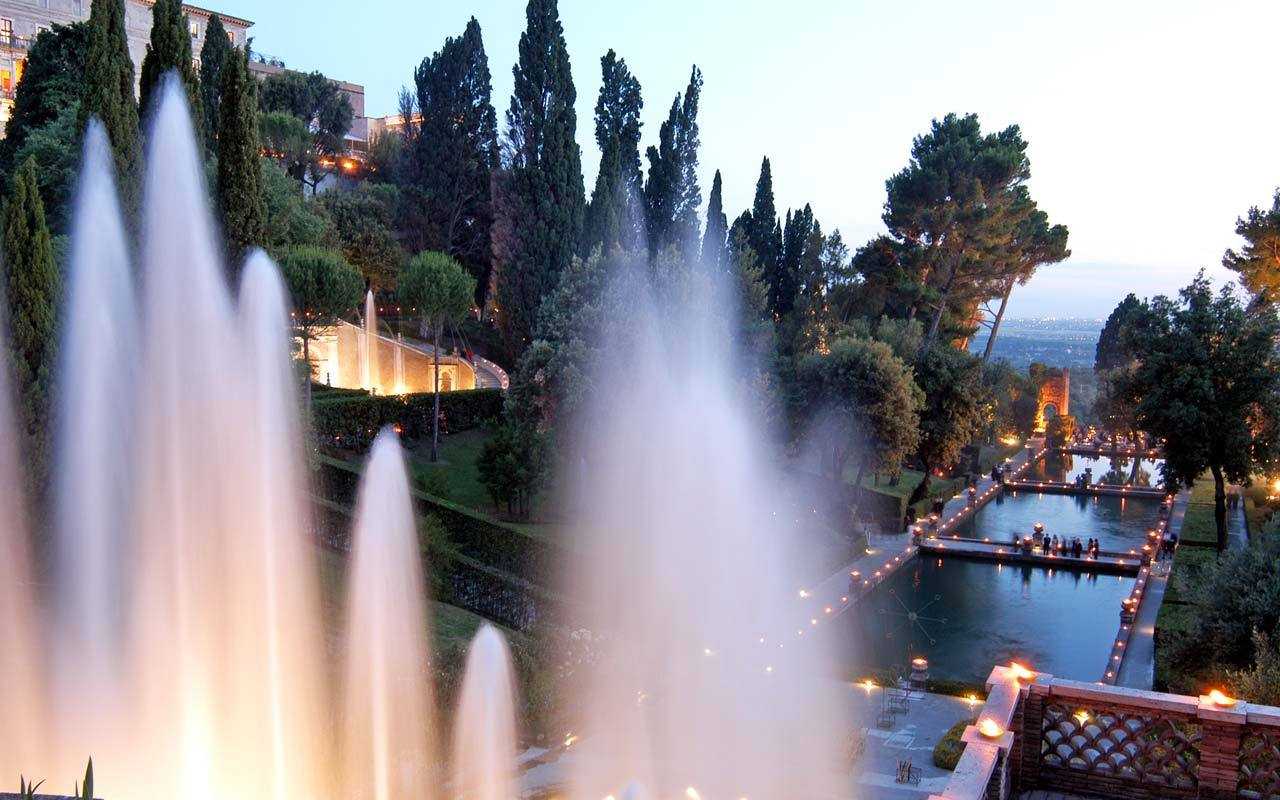 © Grandi Giardini Italiani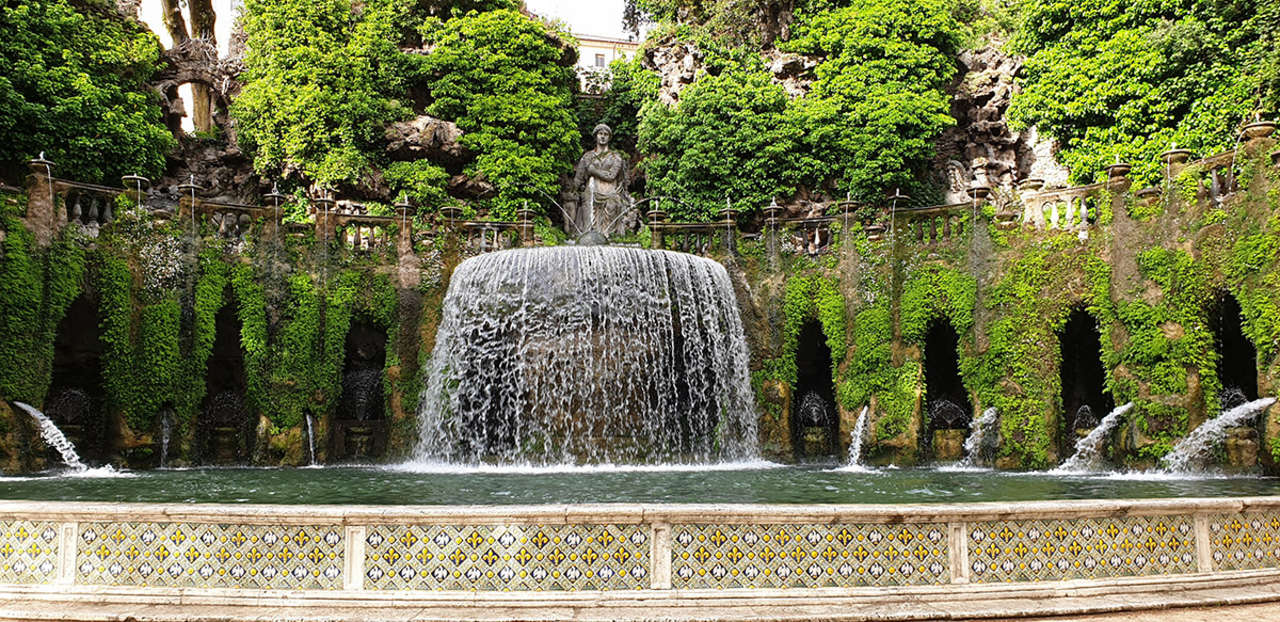 © Grandi Giardini Italiani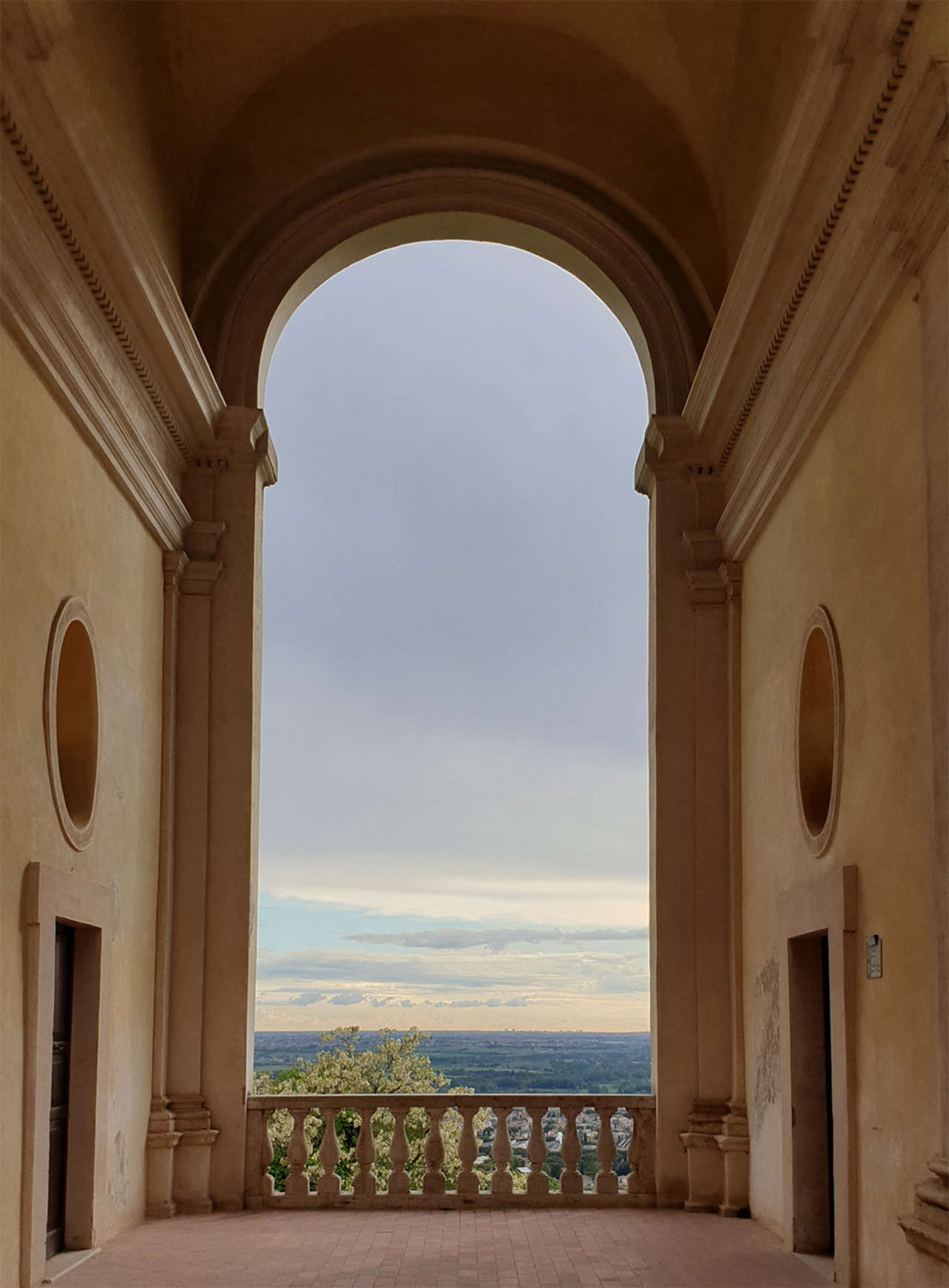 © Grandi Giardini Italiani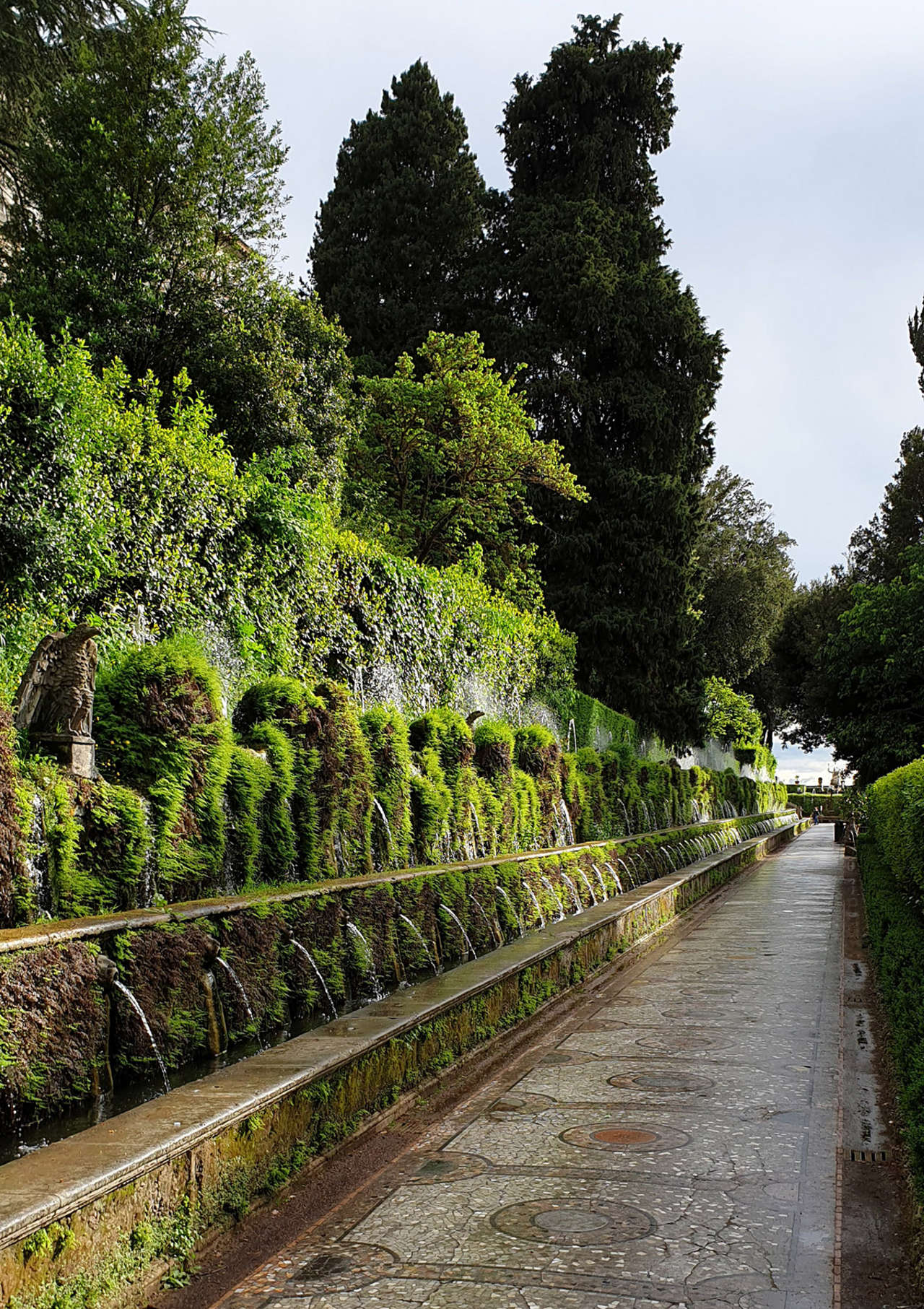 © Grandi Giardini Italiani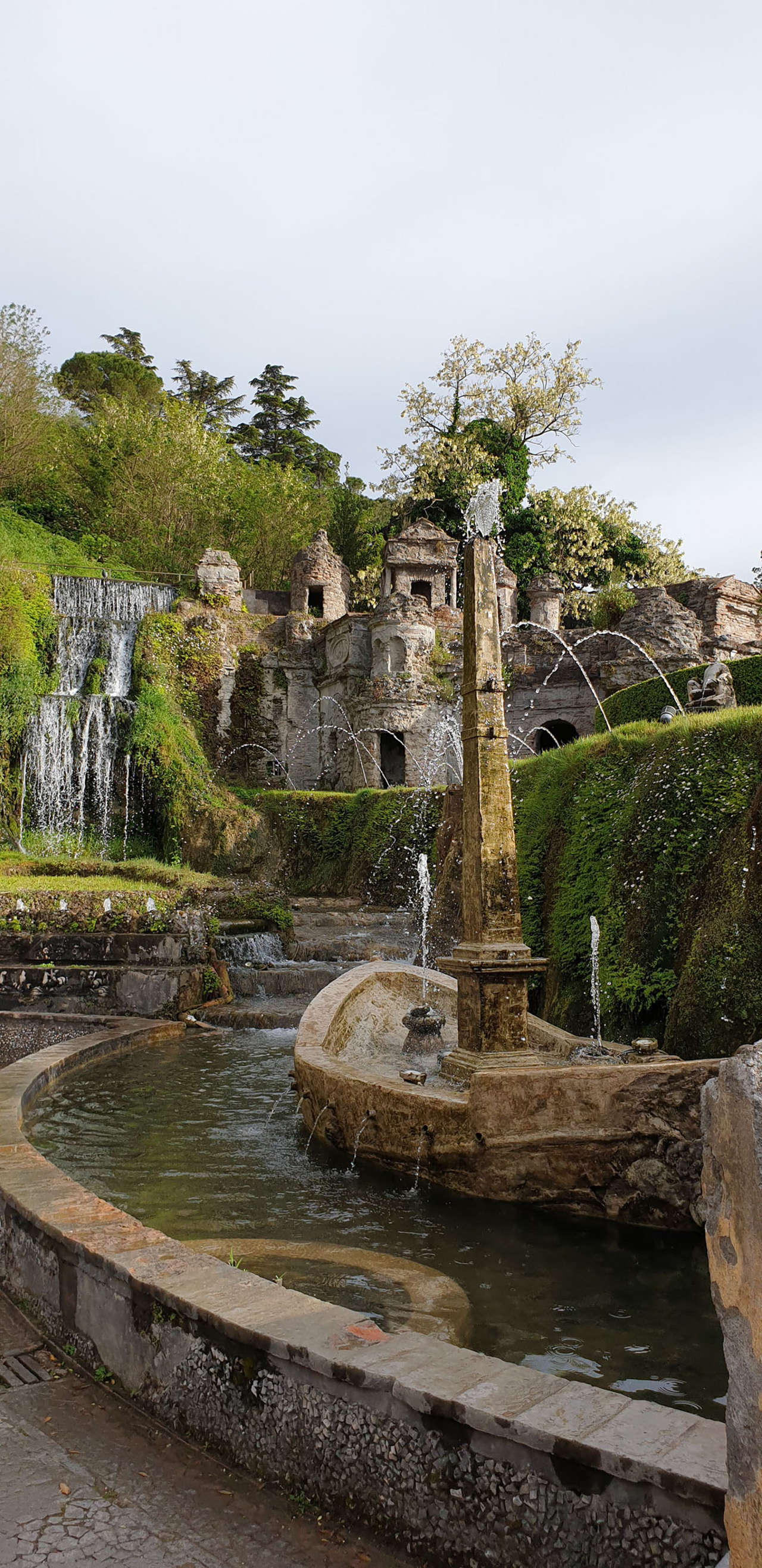 © Grandi Giardini Italiani

How to reach
By car
A24 Highway, exit Tivoli
By train
From Termini Railway Station of Rome, take Roma-Pescara Line, Tivoli Station stop
For information
TrenitaliaBy bus
Bus Lines Cotral Roma-Tivoli (station in Rome: metro stop Ponte Mammolo; bus station in Tivoli: Largo Nazioni Unite).
For information:
Costral SpA


Presentation
Villa d'Este, Italian masterpiece of garden art and Unesco Heritage
Site, is a much-copied example of European Mannerist and Baroque
gardens with its staggering concentration of fountains, nymphae,
grottoes, water games and hydraulic music. The landscape, historic
and artistic context of Tivoli, with ruins such as Villa Adriana and
a fascinating area of ravines, caves and waterfalls, increases the
beauty and prestige of the garden.

Cardinal Ippolito II d'Este, governor of Tivoli from 1550, revived
the ostentation of the courts of Ferrara, Rome and Fontainebleau
here, to recreate the magnificence of Villa Adriana. The project
of the painter-archaeologist-architect Pirro Ligorio was formulated
after 1560 and was subsequently carried out by Alberto Galvani,
the court architect.

On the death of the Cardinal in 1572 the organisation was almost
finished, but unfortunately we have no records of the initial display,
since the precious fittings and the collection of antique sculptures
have been lost. In the following century important new works were
undertaken, involving great masters such as Gian Lorenzo Bernini.
The halls of the villa were decorated following the directions of
protagonists of late Roman mannerism, including Muziano Agresti
and Federico Zuccai.

After a long period of neglect, plundering and deterioration the villa
became Italian State property, and a programme of restoration was
drawn up including the recent renovation of the Organ Fountain
and ''Bird Song''.