Garden
information
Opening hours
Season 2021
PARK
From Monday to Friday, from 9.30am to 8pm
Saturday and Sunday, from 9am to 8pm
(the ticket office closes one hour before)

PRIORIA
From Monday to Friday, from 9:30am to 7pm
Saturday and Sunday from 9am to 7pm

Reservations required on weekends

GREEN PASS: from August, 6th, 2021, and until otherwise specified, entry will be allowed only to those in possession of a covid-19 green certification (green pass or equivalent certifications) currently valid.
The provisions do not apply to children under the age of 12 and to individuals with specific medical certification
Entrance
Complete itinerary with guided visit to the House of D'Annunzio
Full: € 18.00
Reduced: € 13.00

Park and Museum Route
Full: € 15.00
Reduced: € 11.00

Only Park
Full: € 12.00
Reduced: € 8.00
Contacts
Via del Vittoriale, 12
25083 Gardone Riviera (BS)

T. +39 0365 296511
F. +39 0365 296512

www.vittoriale.it
Lombardia
Il Vittoriale degli Italiani
Gardone Riviera, Brescia








© Grandi Giardini Italiani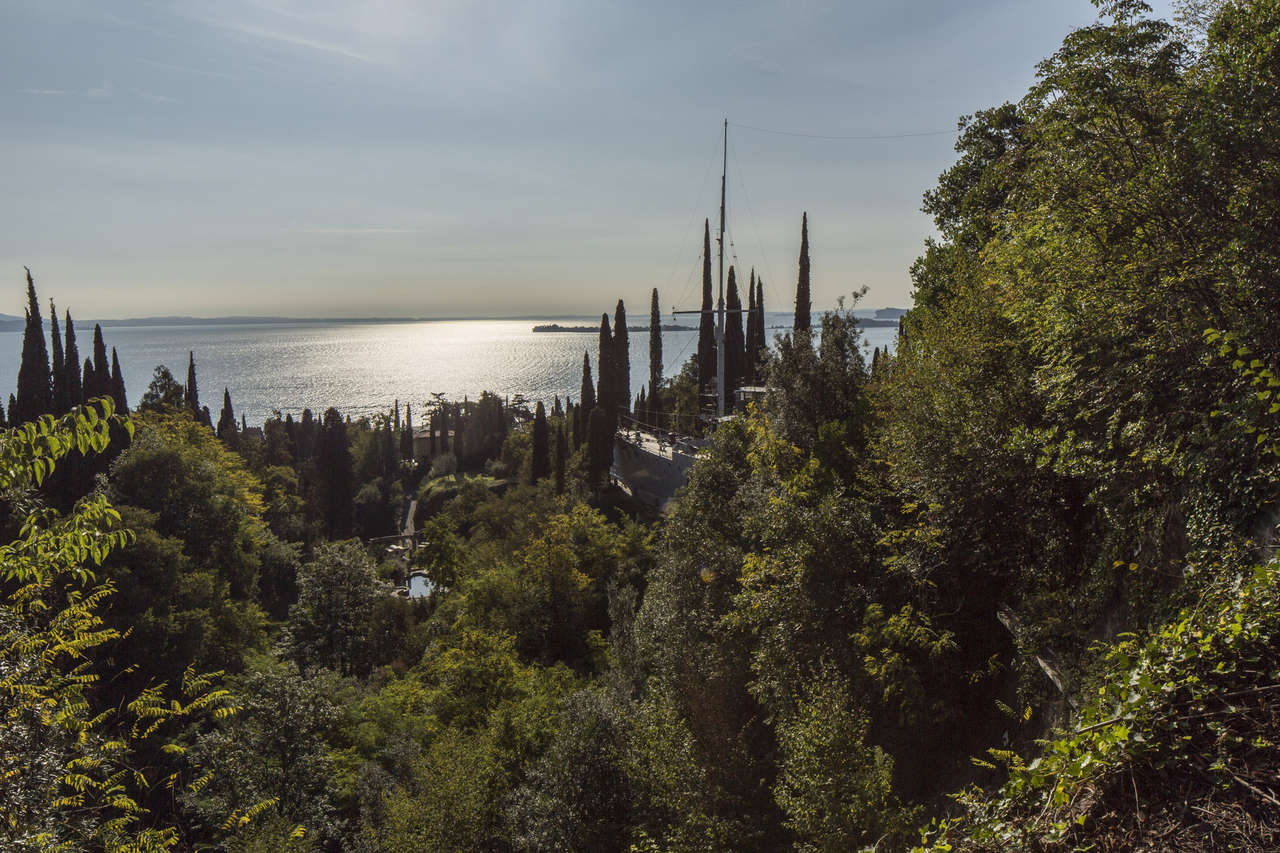 © Grandi Giardini Italiani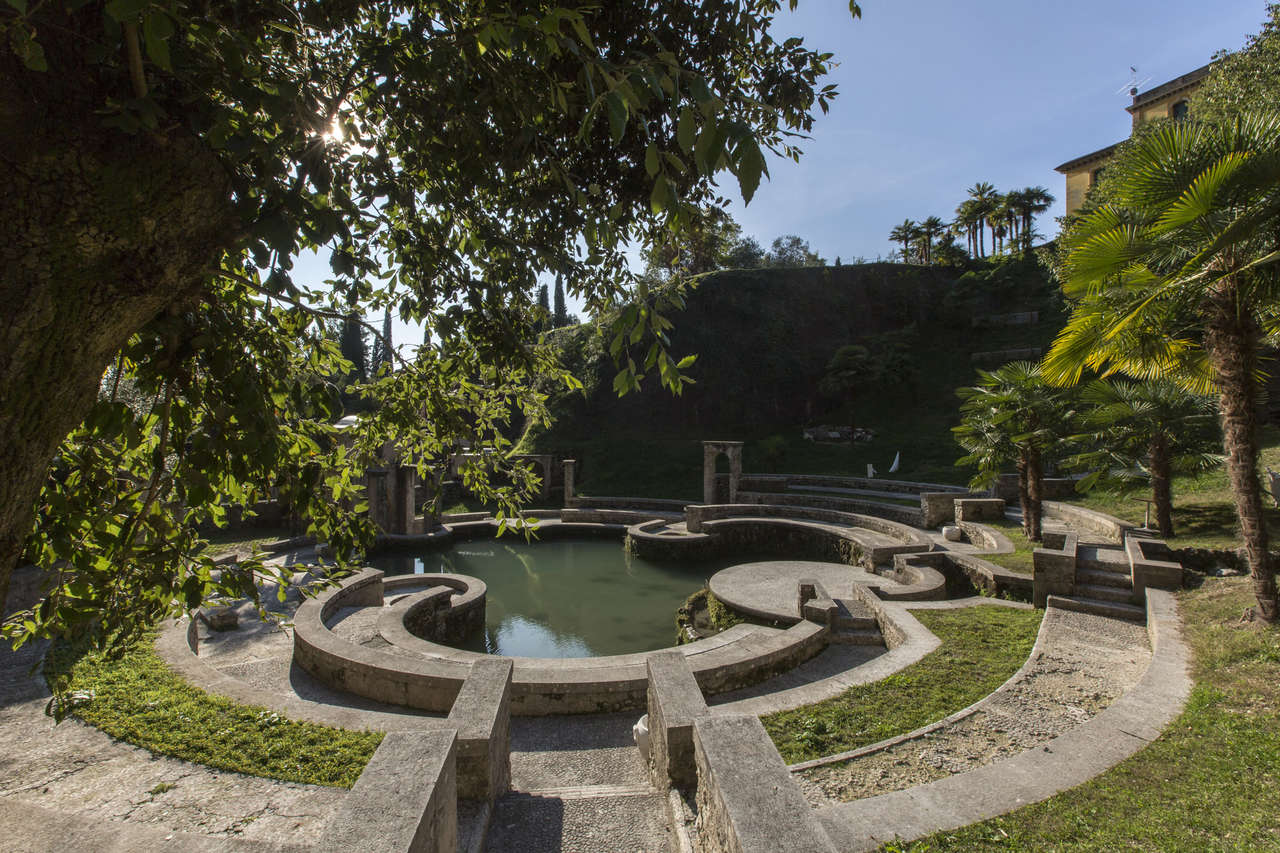 © Grandi Giardini Italiani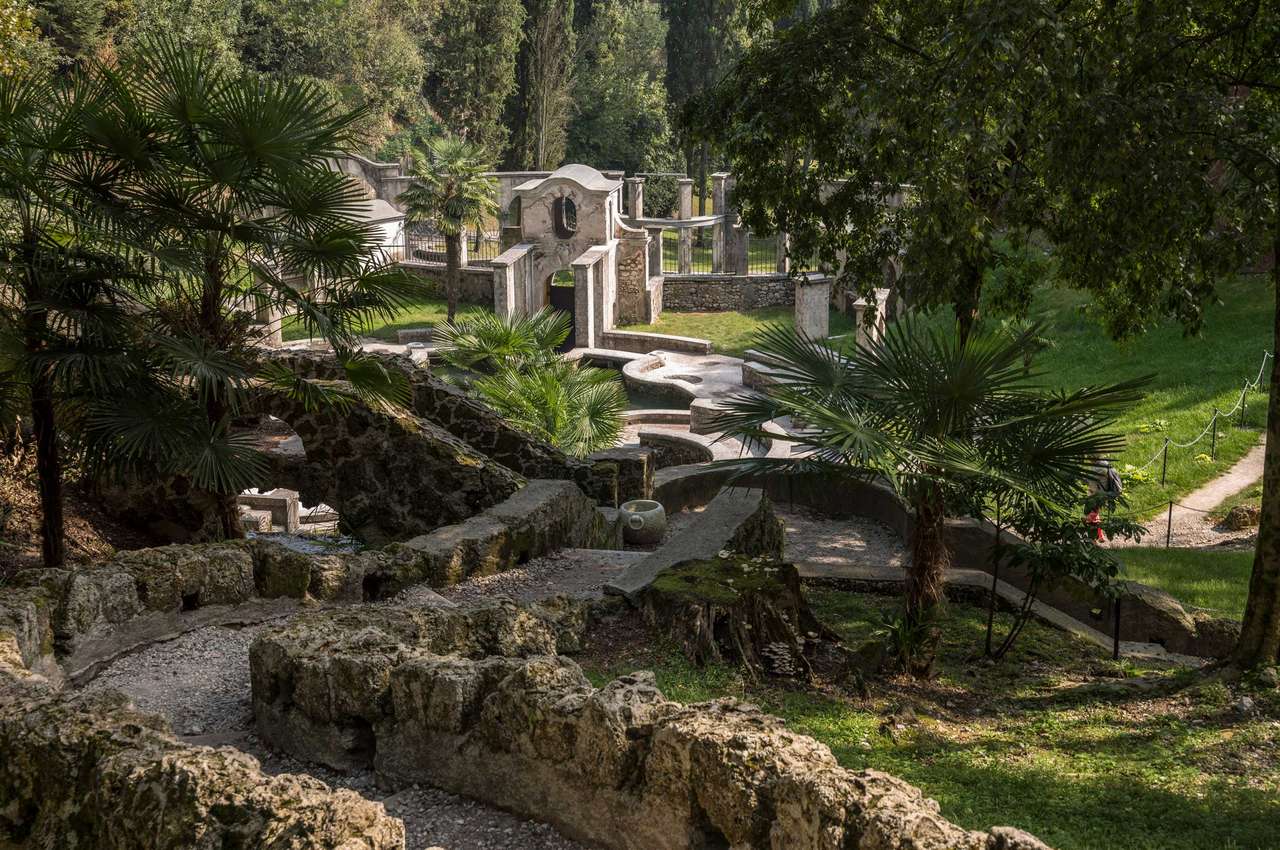 © Grandi Giardini Italiani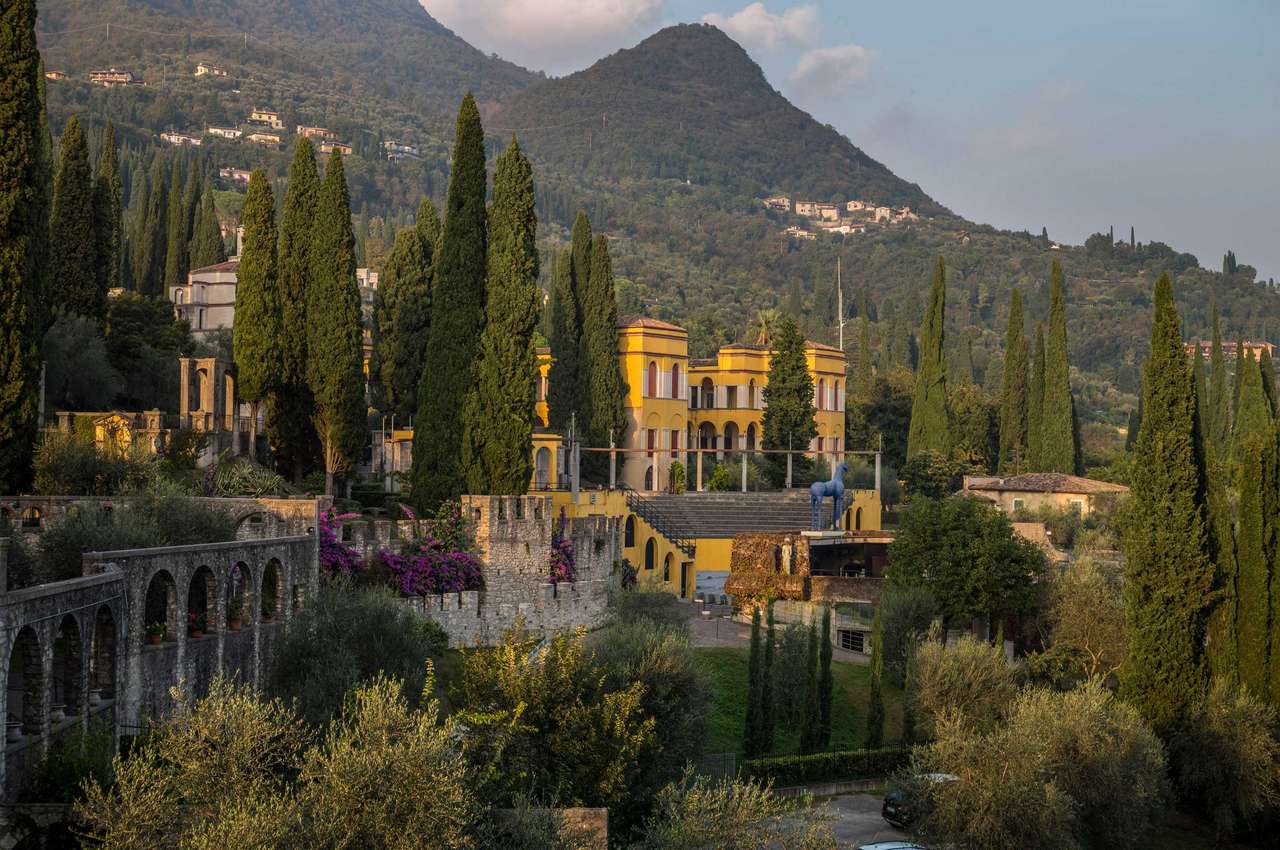 © Grandi Giardini Italiani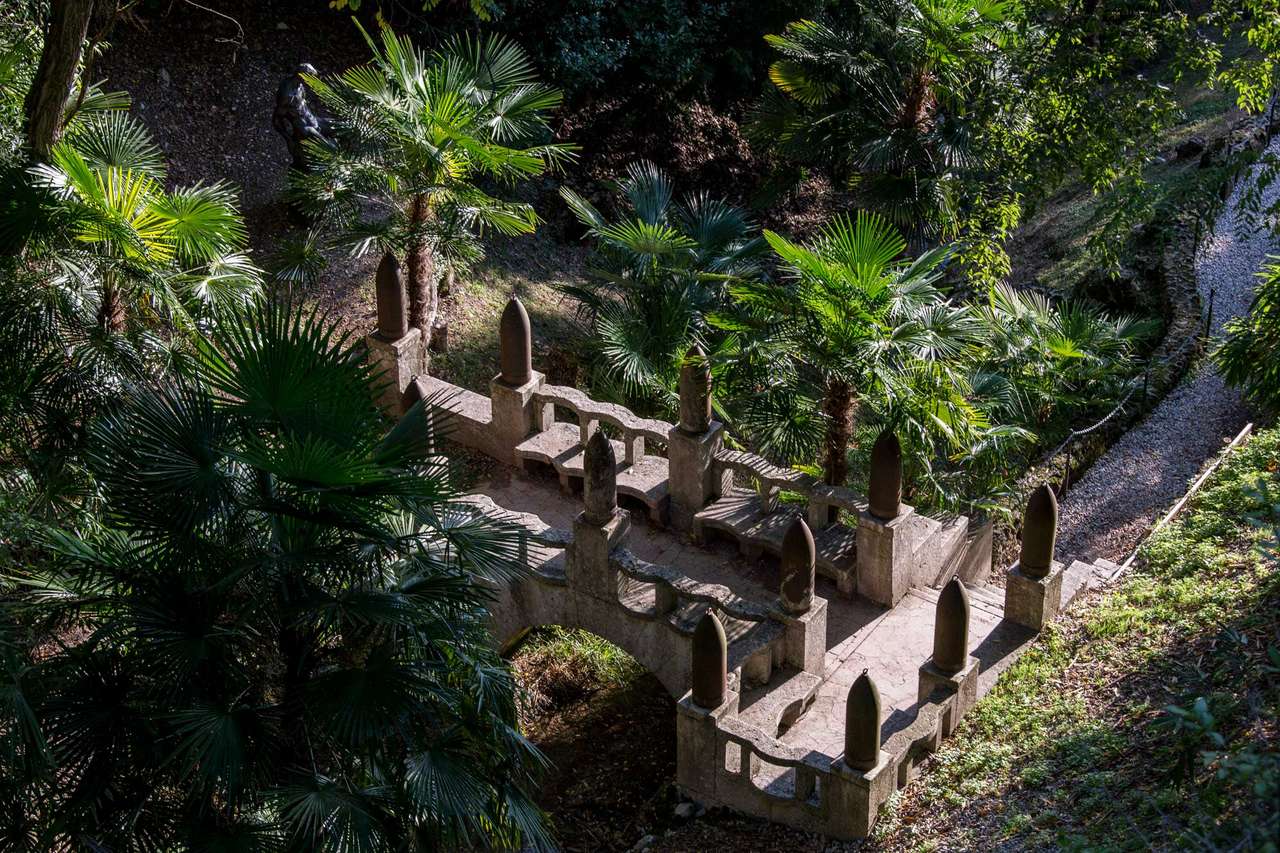 How to reach
By car
From A4 / E70 Milan-Venice Highway, exit Brescia Est. Continue on SS45bis towards Via Vittoriale until Gardone Riviera.

By train
From Milan Centrale Station take train for Venice Santa Lucia up to the Desenzano del Garda - Sirmione stop. Then take the line LN027, Gardone Riv. Casino stop, and walk few steps up to the arrival.


History
The Vittoriale degli Italiani is the monumental citadel of Gabriele d'Annunzio which preserves the statements of his ''inimitable life''. It was built with the help of the architect Gian Carlo Maroni on a hill which overlooks the Garda Lake, and includes roads, squares, gardens, buildings complexes, flows and an outdoor theater. The poet, an excellent collector and interior designer, designed the setting of the house, the Priora, where thousands of art objects, ceramics, silver and acrpets are collected. Nine hectares of garden sloping down to the lake are also part of the originator's scrupulous display.

Nature and Art become a united ''two-faced god'' more than ever, between apparitions, symbolism and curious perspectives exalted by oleanders, palms, acanthus, rhododendrons, cypresses and olives, whilst the geometry of the terraces of an old lemon-house coexist with the sensuality of a rose garden. The open-air theatre, framed by nature, is now the seat of a prestigious Summer Festival.

Just under the theatre stands the ''d'Annunzio segreto'' museum where the personal and intimate objects of the poet are collected; the d'Annunzio's military experience instead, is illustrated in the wing called Schifamondo of the ''d'Annunzio Eroe'' museum.
In September 2017 was inaugurated the new museum ''L'Automobile θ femmina'', located in the ancient parking of the Vittoriale. The garden also houses epic memories: the massive rocks fallen from the mountains during the great battles, the motorboat MAS from the ''Beffa di Buccari'', from the Gardens to the sacred wood, the Arengo, where D'Annunzio celebrated the commemorative or initiation rites of war experiences with his companions. The eye is attracted towards the astounding prow of the Battleship Puglia, into the garden, reaching out to the lake.