Garden
information
Opening hours
From Monday to Saturday: 9AM - 6:30PM
Sunday: 9AM - 1PM
Entrance
Free admission
Contacts
S.S. 195 Sulcitana, Km 14.200
09012 Capoterra (CA)

T. +39 070 728025

www.sgaravattigroup.it
Sardegna
Giardino degli Hibiscus
Capoterra, Cagliari




© Grandi Giardini Italiani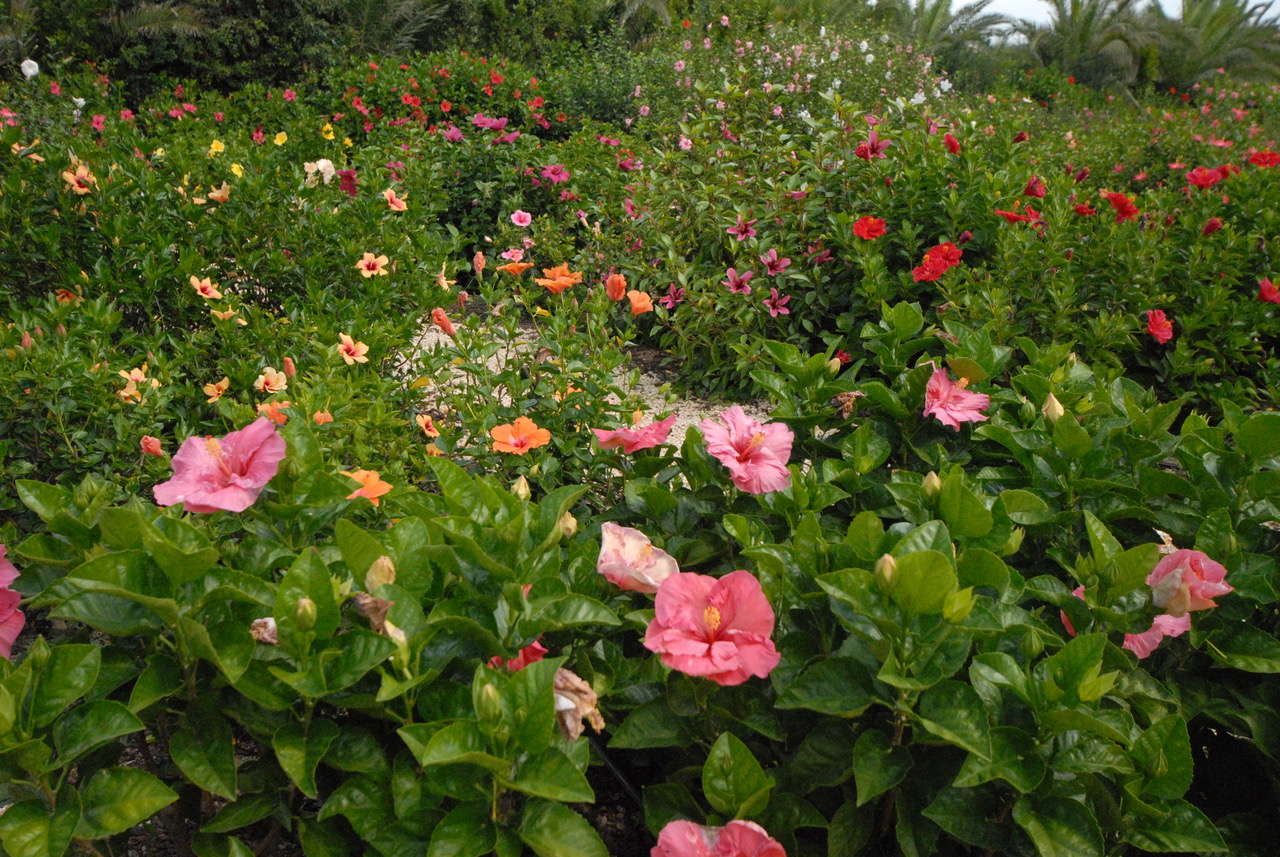 © Grandi Giardini Italiani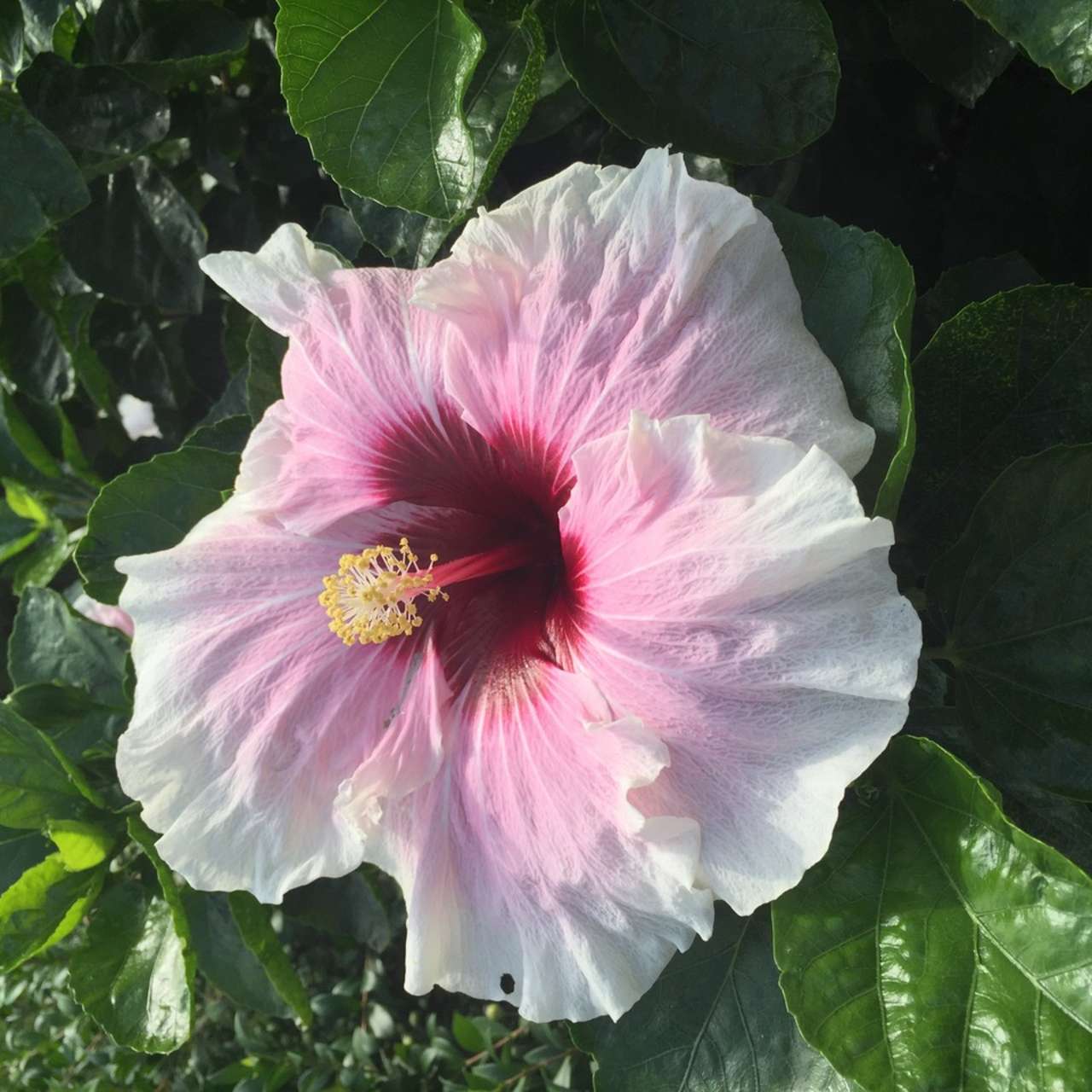 © Grandi Giardini Italiani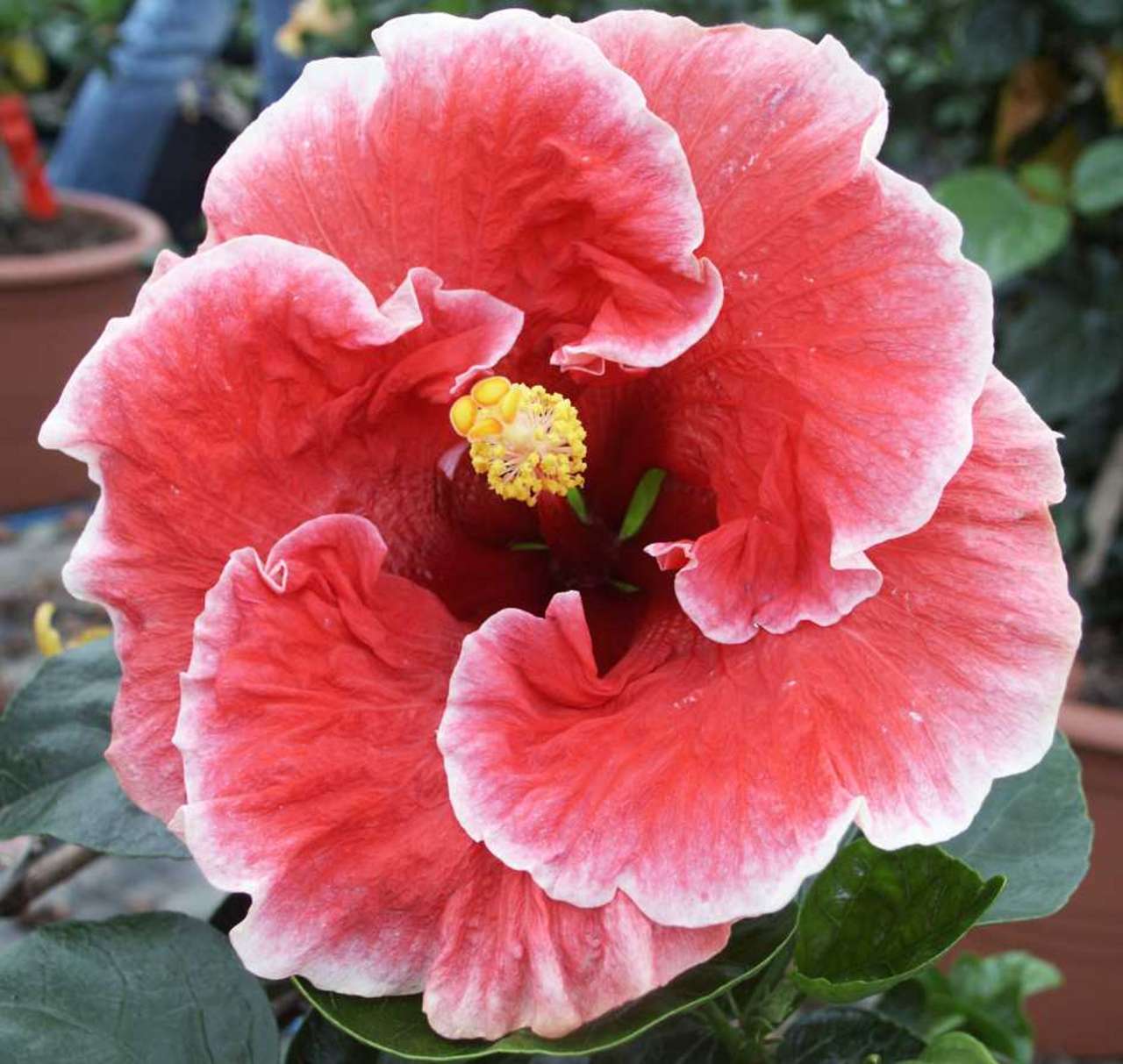 This marvelous Hibiscus Garden at Capoterra, in the Province of Cagliari in Sardinia, covers an area of 4,000 square meters housing more than 200 varieties of Hibiscus, roughly 2,000 multi-coloured plants, the survivors of southern Sardinia's wind, salt spray and sunshine.
The history of this garden, created in 2008, began many years before when the Sgaravatti family founded their firm, which celebrates two centuries of activity this year. This was created in 1820 at Saonara in the Paduan Province, followed by Sardinia 60 years ago. The Sgaravatti Group became a leader in both national and international nursery gardening and has since contributed some of the world's most beautiful gardens for Kings, Emperors, manufacturers and patrons, together with particularly famous architects over the centuries.
The Hibiscus Garden was developed from the firm's huge experience and from a rigorous selection of the best plants, now Italy's most important collection and one of the best in Europe. The firm produces and markets over 250 varieties of Hibiscus.

The name Hibiscus was chosen by Linnaeus to denominate a plant from the Malvaceae family originating in Asia and already cultivated in the 16th century by Suleiman the Magnificent, the Sultan of the Ottoman Empire, for its glorious flowers. Over the years the collection has been enriched by important shrubs from as far afield as America and Australia. Nowadays, apart from the ornamental species cultivated (H.rosa-sinensis and syriacus), there are several significant varieties, such as Hibiscus cannabinus from which textile fibres similar to jute are extracted. The dried leaves of Hibiscus sabdariffa are used for karkadè, rich in citric and ascorbic acid, and the calyx produces tonics and digestive drinks, whereas Hibiscus hesculentus offers refreshing fruits.