Garden
information
Opening hours
From March to June, every day from 9AM to 6PM
Entrance
Full price: € 7.50
Groups: € 6.50
Children (up to 12 years) and disabled persons: free
Contacts
Località Molinu
09020 Turri (VS)

M. +39 347 8853633

tulipaniinsardegna.com
Sardegna
Beranu Froriu - Il Giardino di Turri
Turri, Medio Campidano




© Grandi Giardini Italiani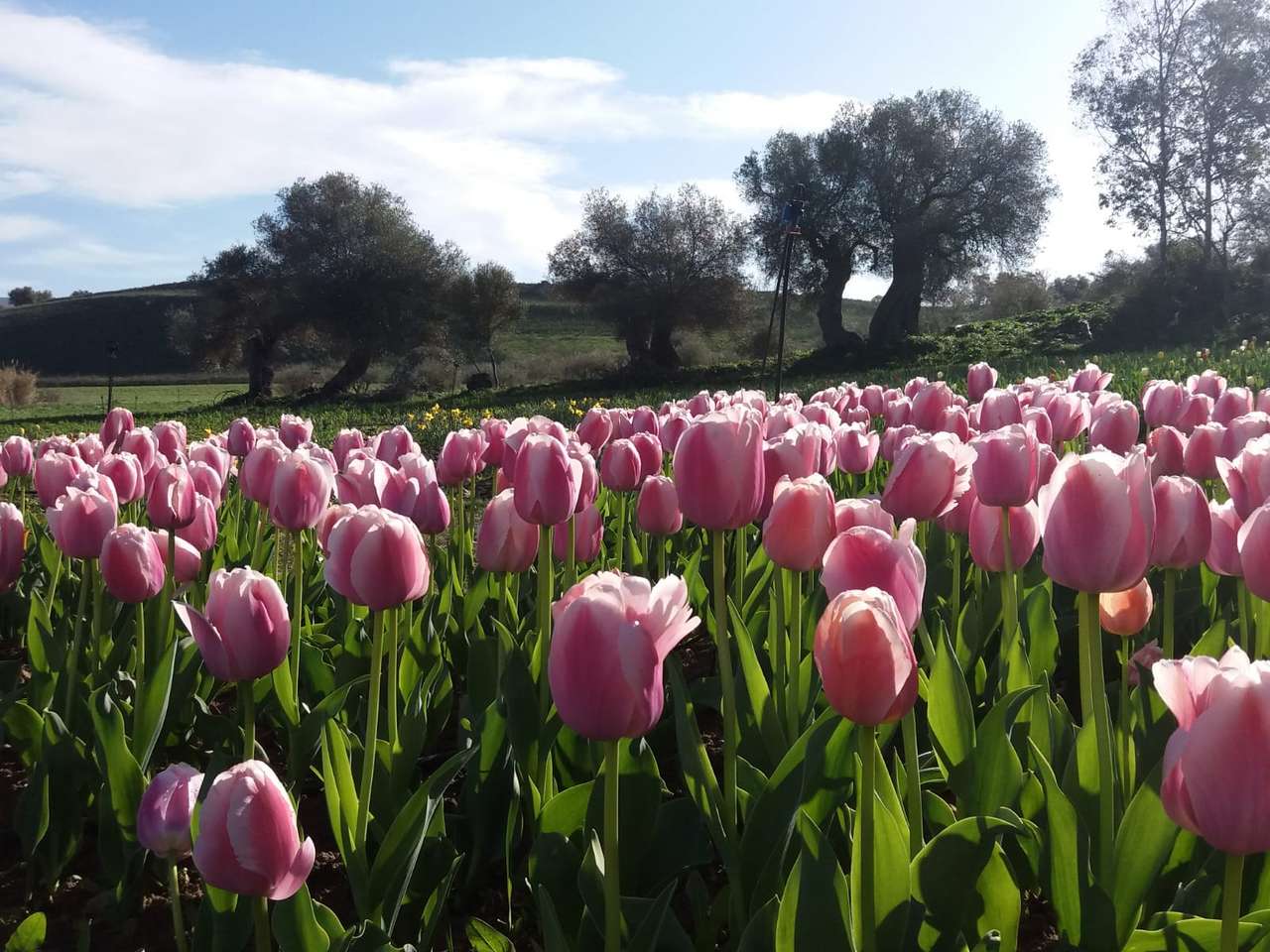 © Grandi Giardini Italiani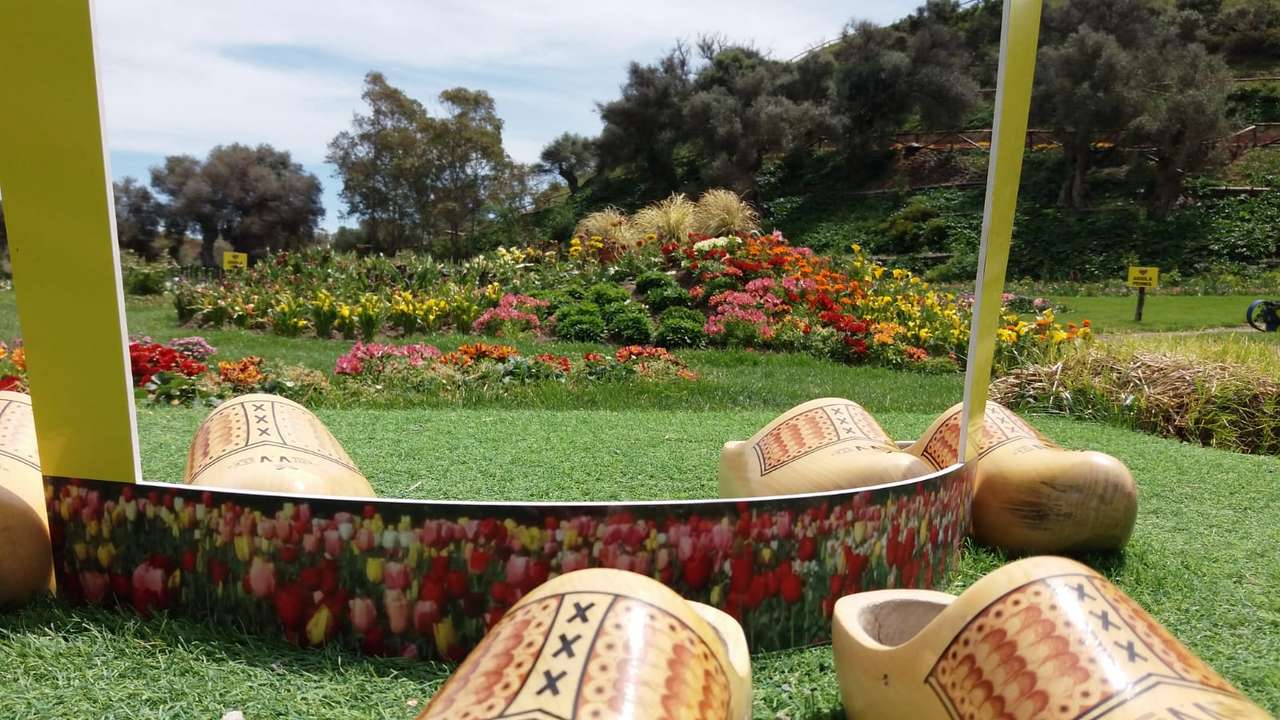 © Grandi Giardini Italiani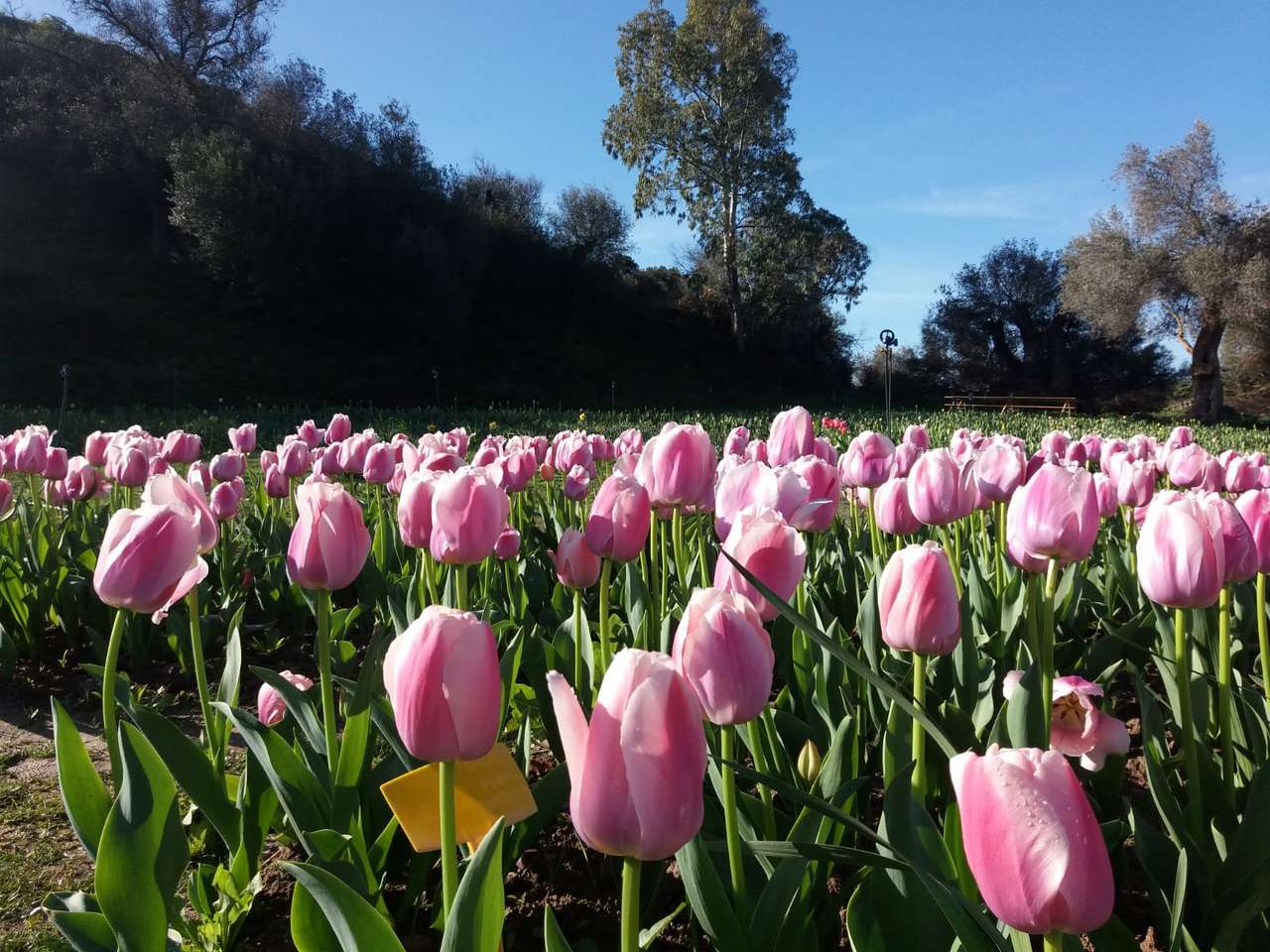 © Grandi Giardini Italiani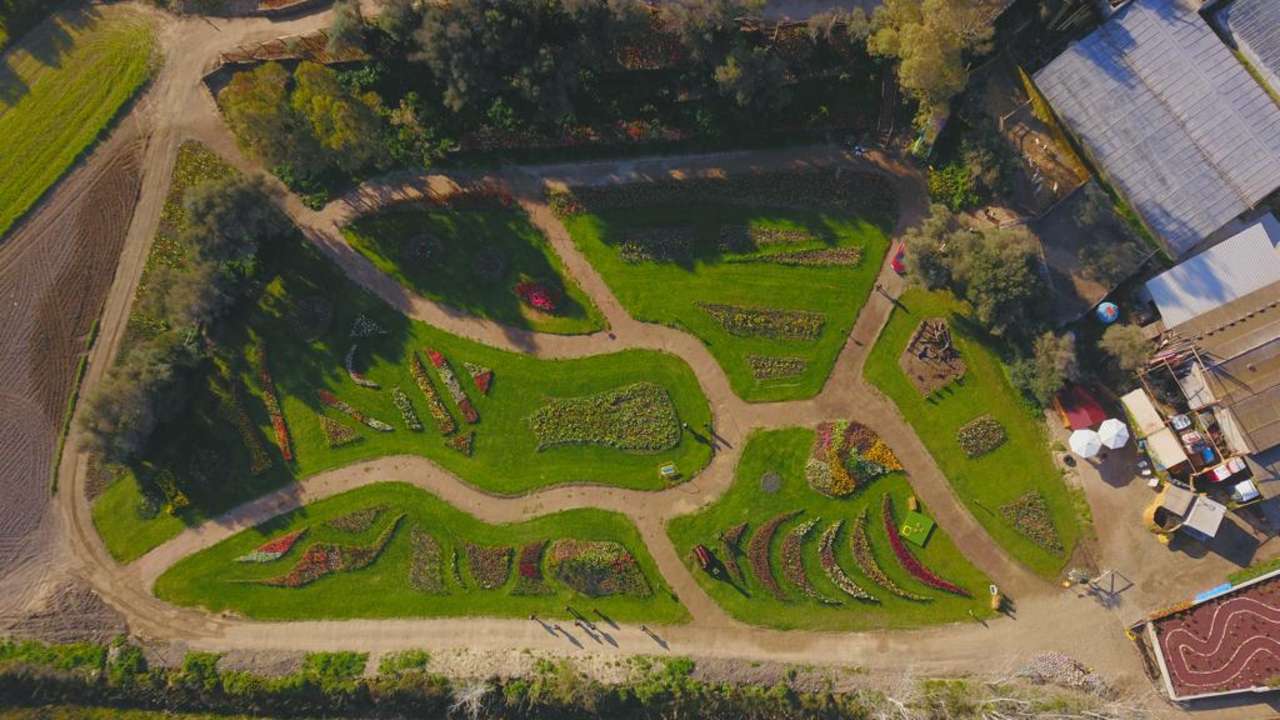 © Grandi Giardini Italiani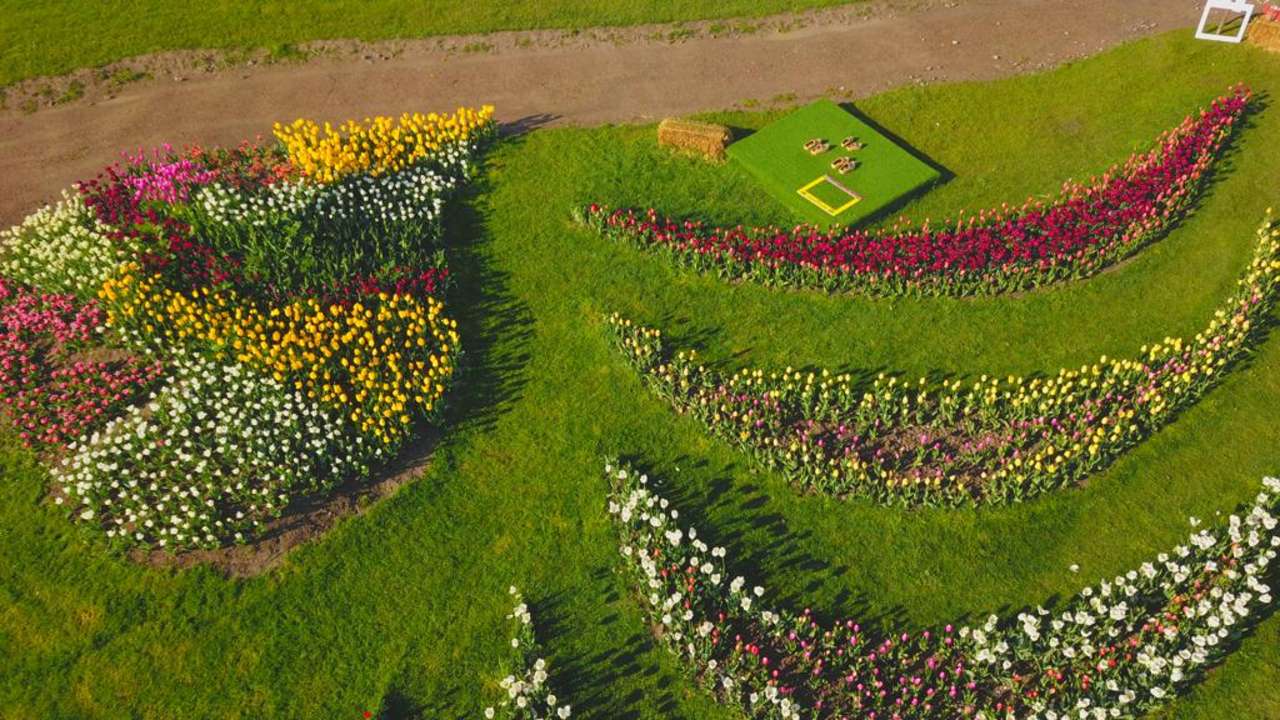 © Grandi Giardini Italiani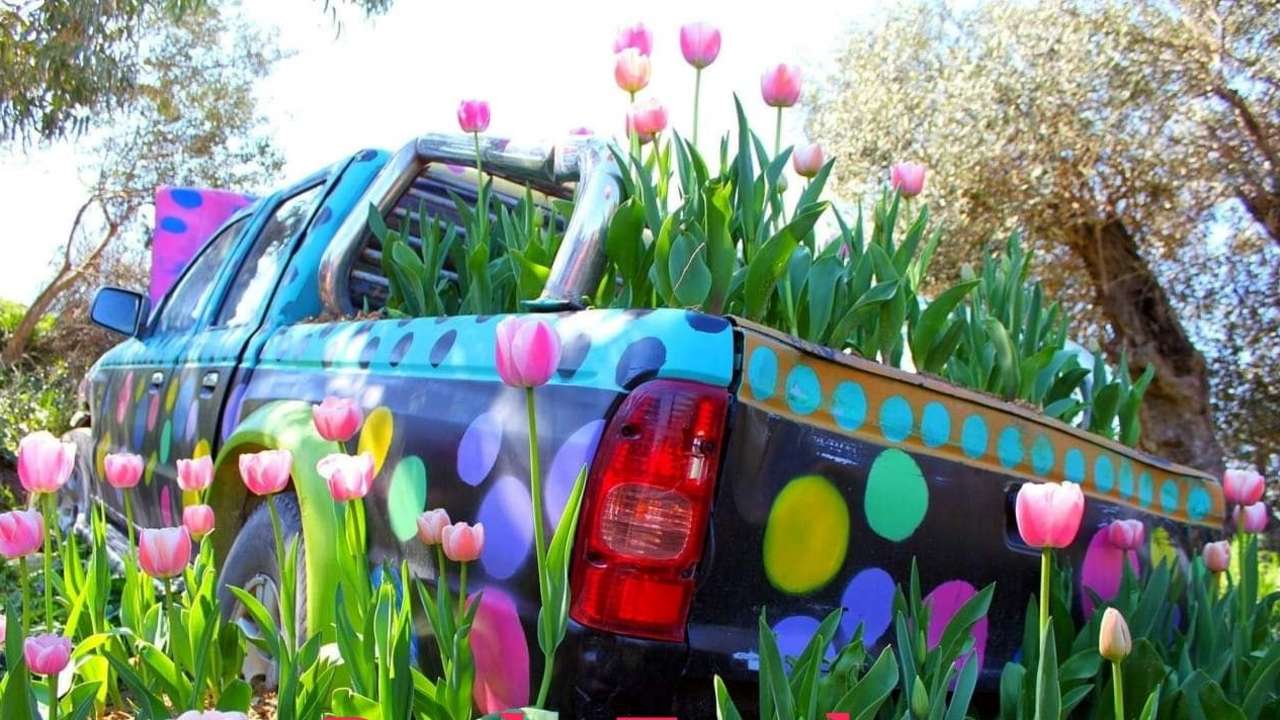 The floriculture company Hobby Flor di Michelangelo Galitzia was created in 1990, with the first growing of chrysanthemums and gladiolus, when the owner was still a high school student. Since then the company has grown, differentiating its flower, plant nursery and vegetable cultivations. In 2018 Michelangelo, after a visit to the tulip fields in Keukenhof, in the Netherlands, decides to achieve his dream: plant the first experimental tulip field in Sardinia and open it to the public, which will be able to pick up and buy flowers.

The initiative is immediately successful, and in 2019 the experience is repeated, transforming the experimental field in a park with a space devoted only to a flower exposition and widening the pick-up field, that now is on the hill over the field. From the exposition space, through a path which starts from the flat zone and develops among the Unesco heritage hundred-year-old olive trees, we skirt the hill to reach the overlying plateau. The natural withering of tulips in Mid-April leaves room to new plants, where it is possible to admire different flower species: daffodils, anemones, buttercups, geraniums and more than four hundred species of roses, the avenue of aromatic herbs and the literary route, whose panels host famous poems dedicated to flowers and nature.

So the visit to the park becomes a little journey to discover the environment, the landscape and the peace offered by the rural territory of the village of Turri, and of Marmilla, the historical region where the park is.