Garden
information
Opening hours
Temporary closed
- send an email to museimperia@gmail.com
- contact the Culture Office of the Municipality of Imperia 0183 701556, 0183 701555 (from Monday to Friday from 9AM to 1PM) or 0183 297927 (Saturday from 4:30PM to 7:30PM)
Entrance
Full price: € 5.50
Kids (0-6): free
Groups (min. 10 pax) and Over 75: € 4.00
Contacts
Via Fanny Roncati Carli
18100 Imperia
T. +39 0183 701555
T. +39 0183 701556
www.museodelclown.it
Liguria
Parco di Villa Grock
Imperia



© Grandi Giardini Italiani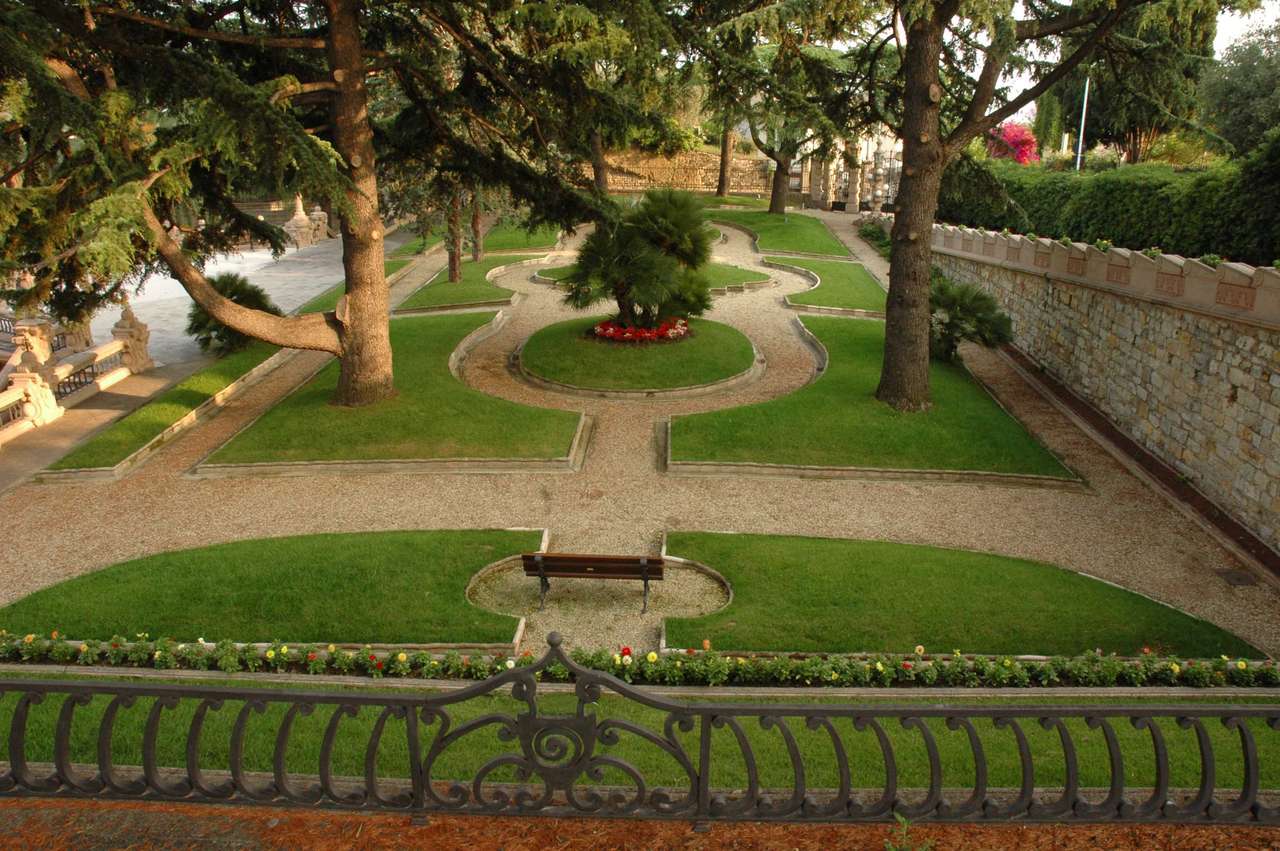 © Grandi Giardini Italiani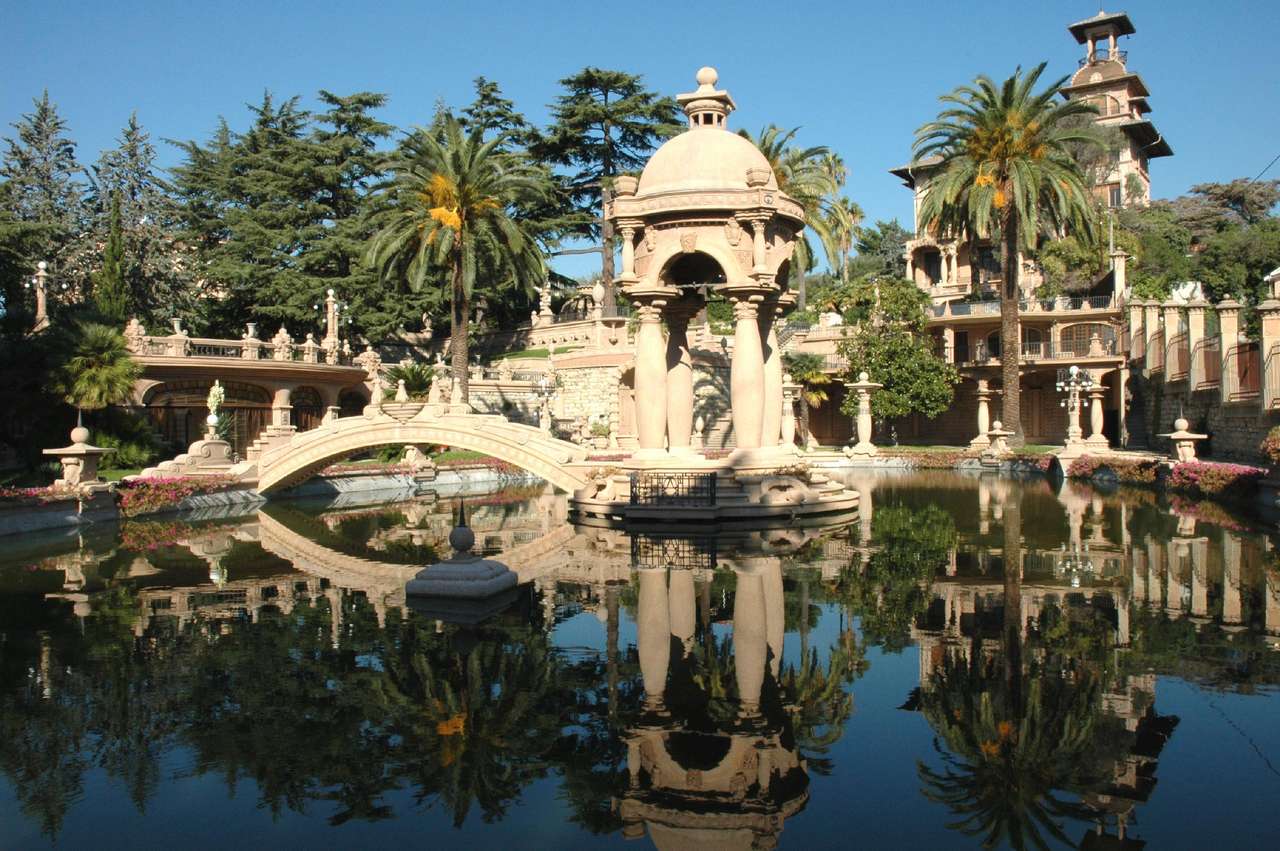 © Grandi Giardini Italiani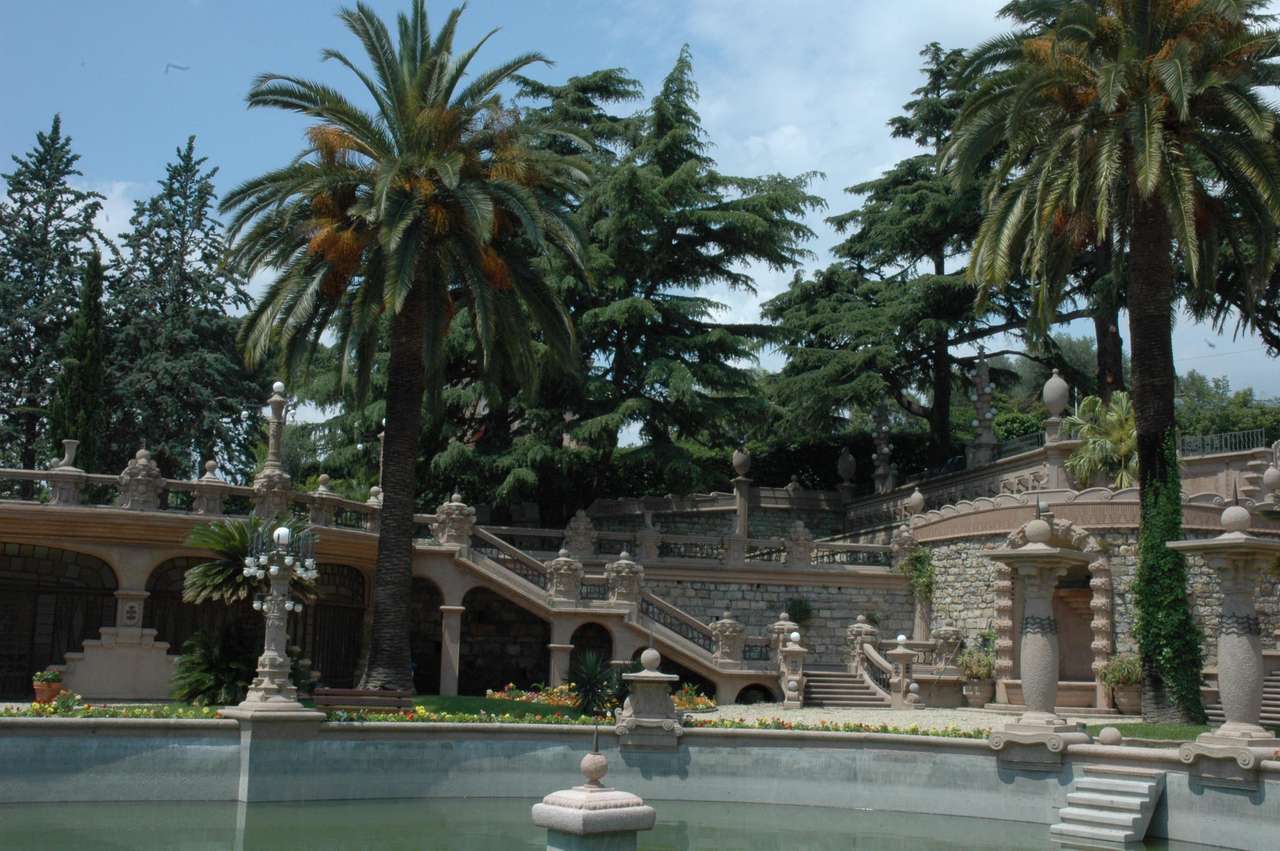 How to reach
By car
From the highway exit Imperia East; continue up to the Via Garessio roundabout, then follow the directions Villa Grock

By train
From the Railway Station of Imperia: follow th pedestrian path
From Imperia Porto Maurizio Railway Station: take the bus line 30 up to Piazza Dante then follow the pedestrian path


History
Villa Grock is a small "jewel" on the hills of Imperia, where the famous clown Adrien Wettach, aka Grock, lived from 1930 to 1959. Armando Brignole was the engineer from Genoa appointed to design the villa, but it was Grock's strong imagination that actually inspired the bizarre and eclectic shapes that make villa and garden look like a "Stone Circus".
The original flora of this charming park – that was also equipped with advanced hydraulic installations - has been partially preserved and consisted mostly of Lebanon cedars, firs, cycas, magnolias, palm trees, olive trees and a quantity of flowers.
Its main feature is still an elegant fishpond: an exotic looking temple with spindle-shaped columns stands in its middle and is linked to the garden by a low bridge. It all contributes to transport visitors in an enchanted world of clowns and fairies.
Very often Grock's ironic and benign face "pops up" from the architecture, taking the visitor by surprise.
As soon as you walk through the imposing main gate you are immersed in a magical atmosphere, surrounded by an original and impressive architecture. You cannot help holding your breath as if Grock himself would welcome his visitors performing, one after the other, his circus stunts
After a long period of decay, in 2002 Villa Grock was bought by the Province of Imperia and restored to its former glory. The complete renovation of the building, in full compliance with the original plan, has once again disclosed its refined splendor.