Garden
information
Opening hours
Visits by appointment

Entrance
From Monday to Thursday: from Piazza SS. Apostles n.66
Friday and Saturday morning: Via della Pilotta n.17

GREEN PASS: in compliance with the government regulations in force, provided for all places of culture in Italy (ref. D.L. of 23 July 2021), from 6 August 2021 it is mandatory that visitors show the Green Pass accompanied by a valid identity document to access the Palazzo Colonna. The provisions do not apply to children under the age of 12 and persons with specific medical certification.
Entrance
Princess Isabelle Apartment: € 10.00
Gallery + Princess Isabelle Apartment: € 20.00
Gardens + Pio Pavilion: € 15.00
Gallery + Gardens + Pio Pavilion: € 15.00
Gallery + Princess Isabelle Apartment + Gardens + Pio Pavilion: 25.00
Contacts
Via della Pilotta, 17
00187 Roma

T. +39 06 6784350
F. +39 06 6794638

www.galleriacolonna.it
Lazio
Giardino di Palazzo Colonna sul Colle del Quirinale
Roma, Rome



© Grandi Giardini Italiani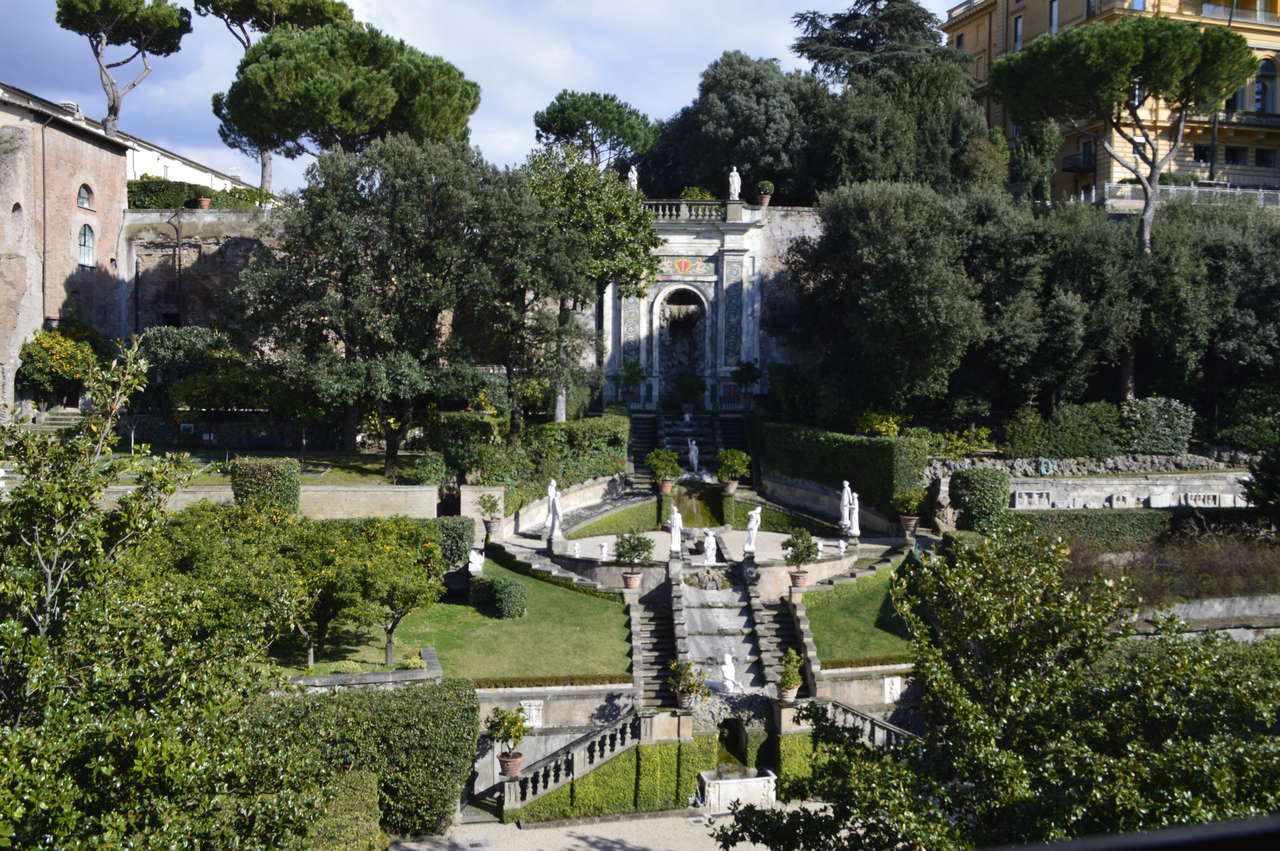 © Grandi Giardini Italiani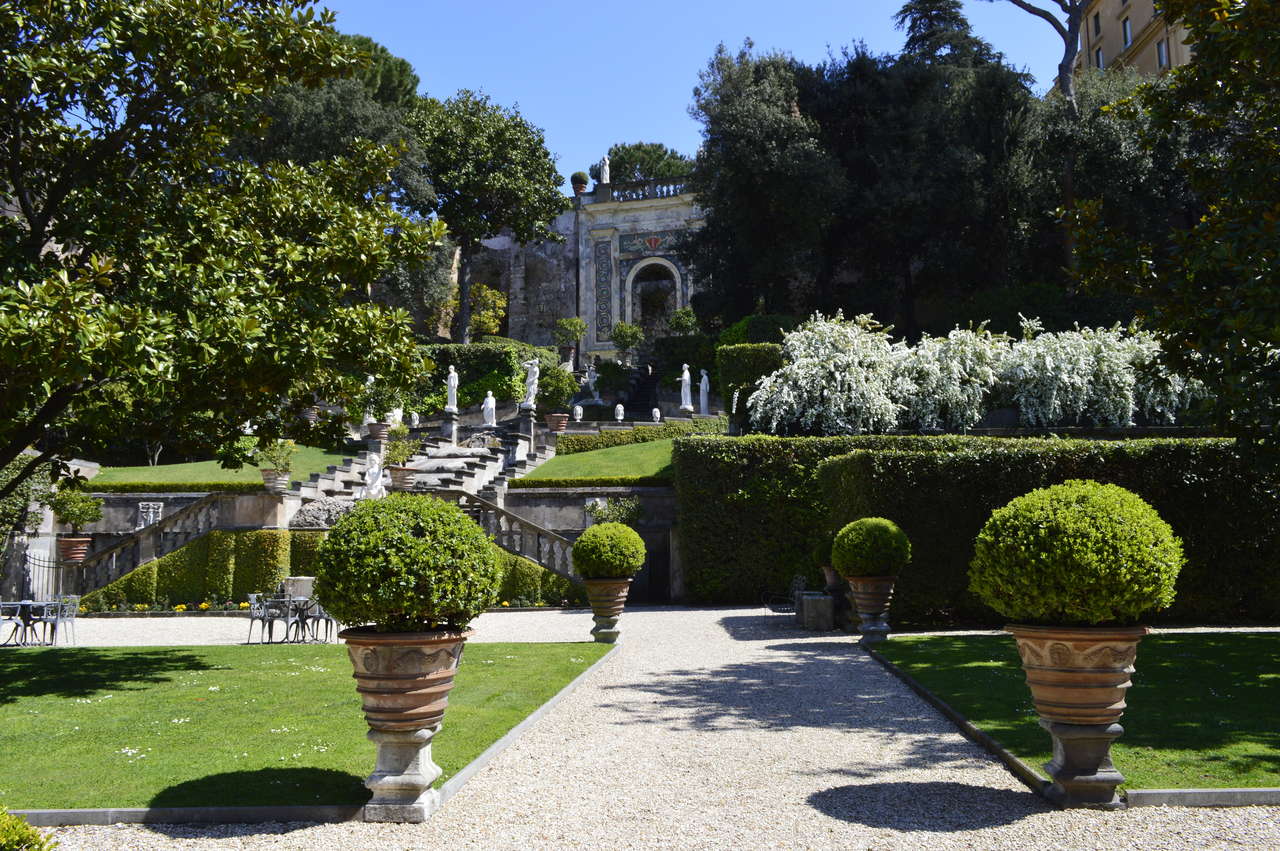 © Grandi Giardini Italiani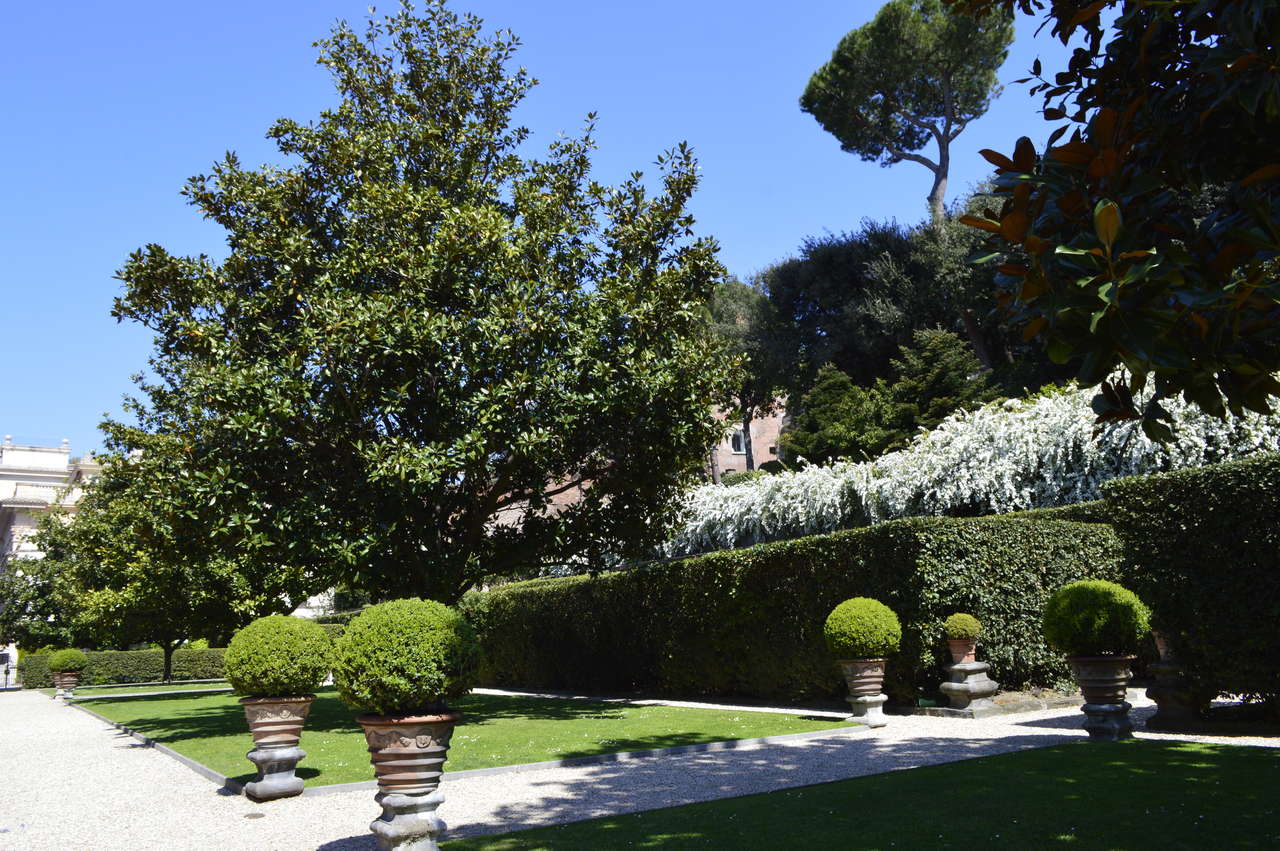 © Grandi Giardini Italiani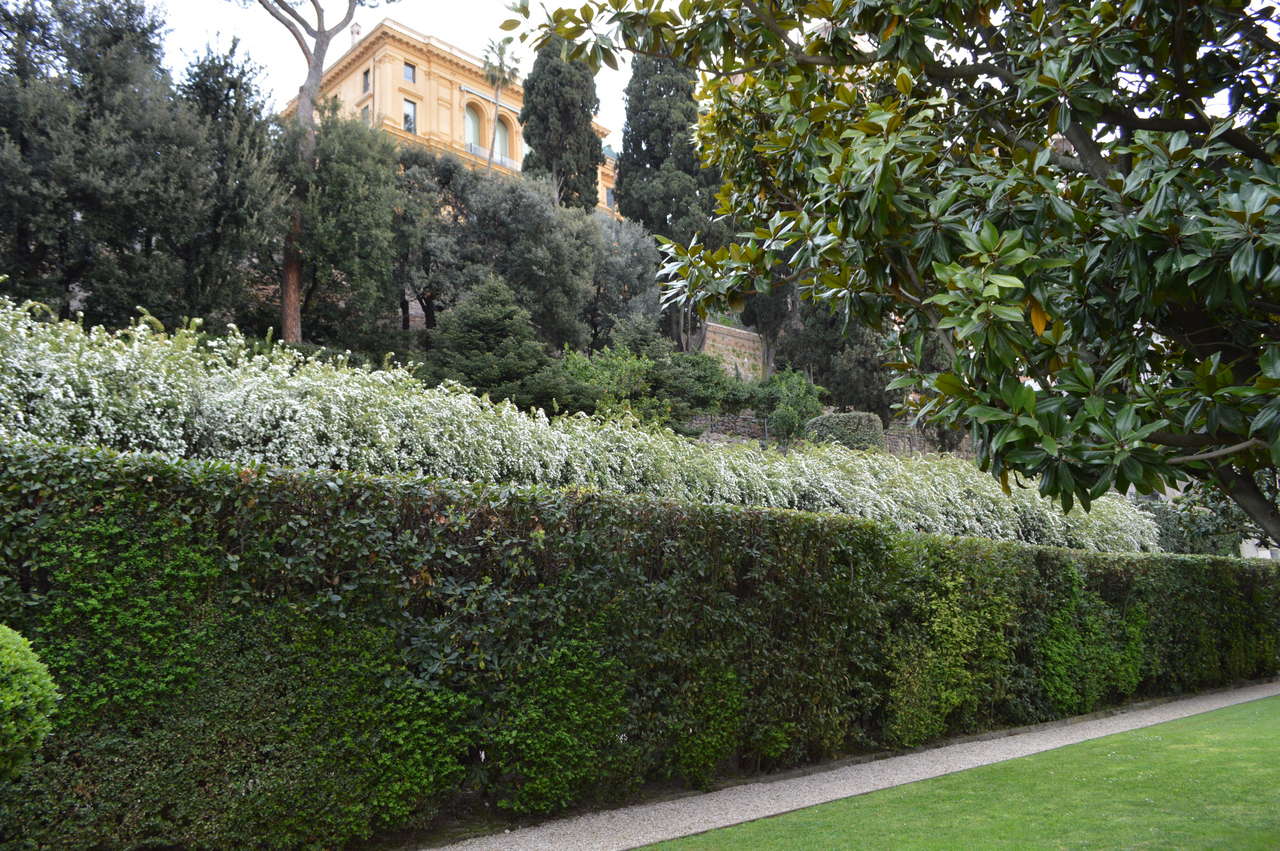 How to reach
By underground line
METRO A:
- Barberini station
- Spagna station

By bus
- From Termini Station: no. 175 (Largo Chigi stop)
- From Tiburtina Station: no. 71 (Largo Chigi stop) or 492 (Largo Chigi stop)
- From San Pietro Station: no. 64 (Piazza Venezia stop) or 62 (Largo Chigi stop)

By tram
From Trastevere train station: 8 (until Piazza Venezia)

Parking
Via Santa Maria in Via, 13 (no special rates)


History
Palazzo Colonna offers visitors one of the most magnificent records of Roman baroque in the heart of the city. The Colonna Gallery and its halls are in fact one of the marvels of Rome and contain an impressive collection of works of art: paintings, sculptures and furnishings dating from the 15th to 17th centuries.
Its walls and gardens have witnessed the passage of the family Pope, Martin V (1417–1431), twenty-two cardinals, Petrarch, the poet Victoria with Michelangelo, men of arms such as Sciarra, rival of Pope Boniface VIII, Mark Antony II, victor at Lepanto at the head of the papal fleet, and a series of illustrious family exponents, protagonists of Roman history.
Its monumental hanging garden on the slopes of the Quirinal Hill is open to the public every Saturday morning, together with the Colonna Gallery.

In ancient times the area boasted the remains of a majestic temple (late 2nd – early 3rd century A.D.), variously described as a place of worship dedicated to Saturn and Bacchus, Aureliano's Sun Temple, Temple of Serapis or, lastly, the gigantic Severian temple of Hercules and Dionysus. Significant restoration of the garden was undertaken between the 16th and 17th centuries. Apart from linking the palace to its gardens by means of little bridges over Via della Pilotta, between 1711 and 1713 Prince Philip II Colonna commissioned the architect Alessandro Specchi to build the monumental shrine containing the statue of Mark Antony II Colonna to close the perspective view of the gallery. At the same time the nymphaeum was restored on the other side of the garden: already decorated with antique statues, it was further embellished with vases of citrus fruit and other sculptures. In the 20th century the architect Tommaso Buzzi added the mosaic decoration of the upper wall.