Garden
information
Opening hours
Guided tour by reservation
Entrance
Historic garden (min.10 pax): € 30.00 p.p.
A guided tour of the Garden of Villa Tasca will allow you to walk along the avenues immersed in the lush vegetation, retracing the historical-cultural moments that led to its creation. Visitors will also be able to discover the interiors of the halls of the noble floor, which are characterized by frescoes and majolica depicting rock scenes.
The visit lasts one hour and at the end a coffee, tea or drink will be offered on the terrace.

Villa Tasca Park
Annual subscription (online only)
Full: € 10.00
Over 65 and Children (18-24 years): € 8.00
Children (0-4 years): free

Tickets purchased at the ticket office (daily only)
Full: € 3.00
Children (0-4 years): free
Contacts
Viale Regione Siciliana, 399
90129 Palermo

T. +39 091 7473209
M. +39 344 0196563

villatasca.com
Sicilia
Villa Tasca
Palermo








© Grandi Giardini Italiani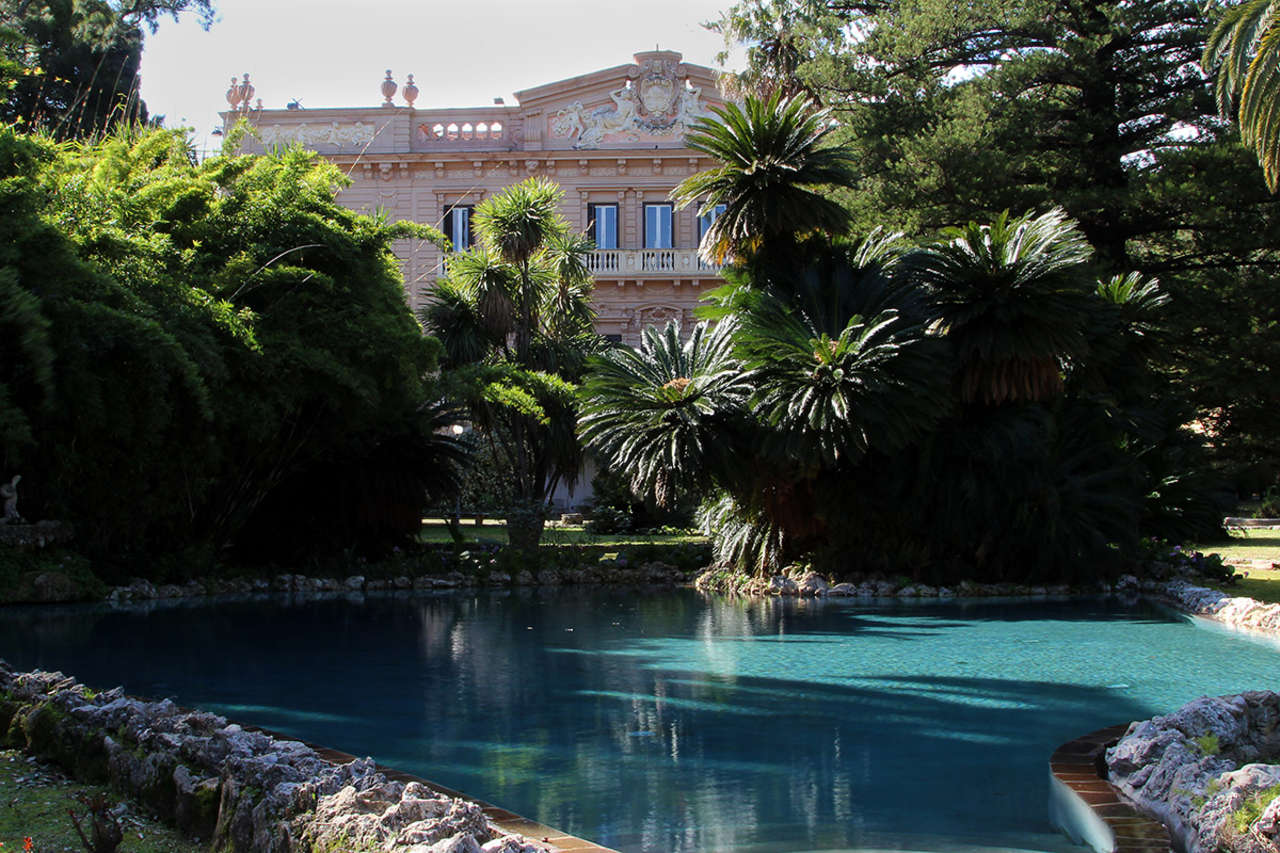 © Grandi Giardini Italiani
© Grandi Giardini Italiani
© Grandi Giardini Italiani
© Grandi Giardini Italiani
© Grandi Giardini Italiani
© Grandi Giardini Italiani
© Grandi Giardini Italiani
© Grandi Giardini Italiani
© Grandi Giardini Italiani
© Grandi Giardini Italiani
© Grandi Giardini Italiani
© Grandi Giardini Italiani
© Grandi Giardini Italiani
© Grandi Giardini Italiani

By car
From Messina: A20 Highway, Palermo exit, then continue on Viale Regione to the arrive.
From Catania: A19 Highway, exit Palermo, then continue on Viale Regione to the finish.

By plane
Distance from Catania Airport: 207km
Distance from Palermo Airport: 30 Km

By train
From the station of Palermo, the Garden is approximately 8km and is connected with the bus company AMAT Palermo Spa (ticket information - 091 350111)


History
In 1855, Lucio Mastrogiovanni Tasca took his first steps towards the transformation of his property, changing the formal parterre garden into the "Giardino irregolare", modeled after the Gardenesque style in vogue in England at the time. Thanks to Palermo's mild climate, exotic plants could grow better in Palermo than in any other place in Europe. In particular, this part of the garden features some of Palermo's largest specimens of Cycas revoluta, an incredible Norfolk Island Pine, and nearly a dozen different palm species. While the interior pathways are free form, the perimeter gate, four circular fountains, and long axial entrance maintain the original formal geometry of the precedent parterre garden.

In 1870, work began on a new area also inspired by English Landscape gardens. It is divided into three sections: The Swan Lake, the Artificial Hill, and the Acclimation Garden.
Changes in topography, sculptures and follies (miniature reproductions of real or imagined classical ruins) evoke feelings of the Sublime in the viewer. The Swan lake is bordered by a lush forest of green and black bamboo and Chamaedorea palms. The sprawling Morton bay fig dominates one side of the lake area with its perennial shade. On the adjacent bank, a circular temple dedicated to Ceres, the Roman Goddess of agriculture, sits atop a small mountain with artificial grottos. Winding
pathways lead to the Hill, with its lovely cast iron bridge and gazebo. At its back, the Acclimation garden begins with the succulent and xerophyte collection where various species of Yucca, Opuntia, Aloe, Agave and Nolina are planted around an impressive Dracaena draco tree. Finally, just beyond the succulents, a forest of stately Araucaria columnaris leads to a monument dedicated to the family's great patriarch, Lucio Mastrogiovanni Tasca.


Accessibility
A cause of the shape of the garden and the historical links, the path is not fully accessible at the disabled persons.


Facilities
At Villa Tasca it is possible:

- stay inn of the four Suites, with the exclusive use of the Villa and the romantic garden;
- organize corporate events, business lunches, private dinners, gala dinners and weddings;
- organize guided tours in the romantic garden and in the halls of the noble floor.


To know
Villa Tasca organizes tailored events for both private and business needs including: weddings, corporate seminars, parties, business lunches, private dinners, family celebrations and gala dinners.

The Villa's historic interior and large garden are both available for events. Villa Tasca even has a small private chapel where couples can celebrate their religious ceremony.

Guests can choose from 4 charming and historic Suites and will be served by a staff that is both professional and friendly. The two Superior Suites are on the ground floor of the Villa, directly connected to the Romantic Garden. The two Exclusive Suites have a splendid view and are decorated with beautiful frescoes, tile work and Murano chandeliers.