Garden
information
Opening hours
Every day, all year round

Events
15-16, 22-23, 29-30 May and 2 June flowering of rhododendrons
12 September: FAI Panorama Day
October-November: foliage
Exhibition of the artist Laura Pugno,
May 15 - October 31

GREEN PASS: from 6th August 2021 to access the CASA ZEGNA it will be mandatory to show the Green Pass
Entrance
Free admission

Special events and guided tours on payment
Contacts
Uffici Oasi Zegna
Via Marconi, 23
13835 Trivero-Valdilana (BI)

T. +39 015 7591460
M.+39 340 1989593
Info point Bielmonte: +39 015 756129

www.oasizegna.com
Piemonte
Oasi Zegna
Trivero-Valdilana, Biella









© Grandi Giardini Italiani
© Grandi Giardini Italiani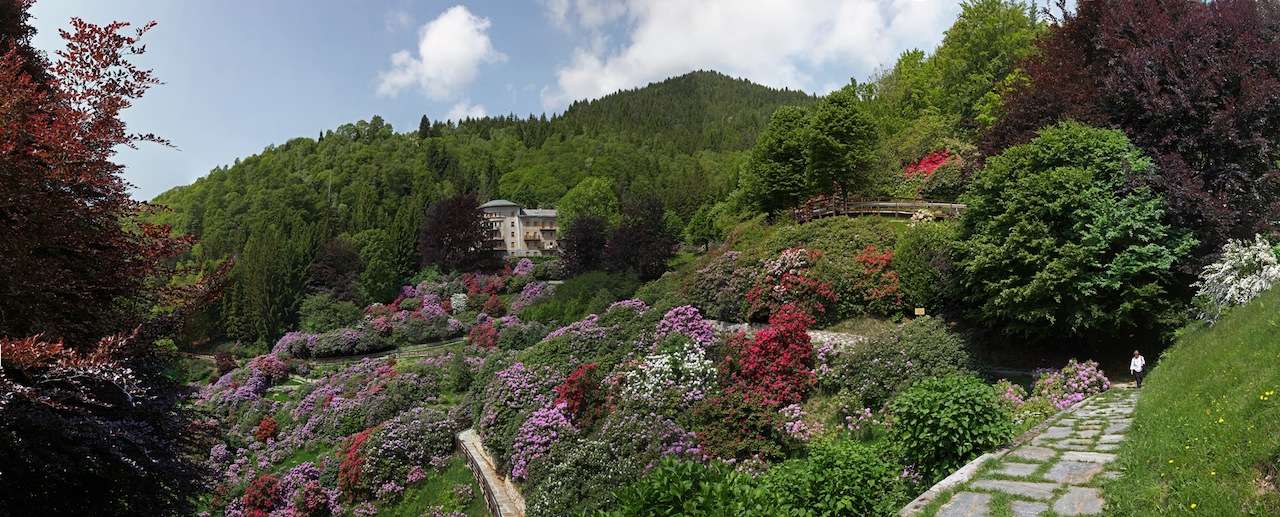 © Grandi Giardini Italiani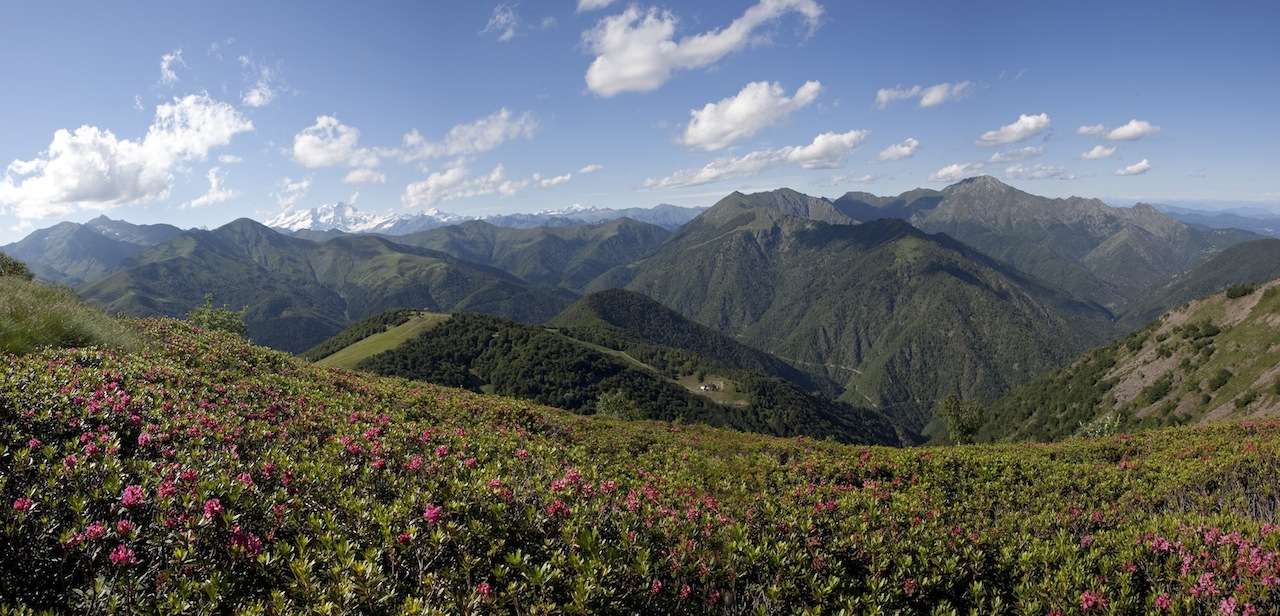 © Grandi Giardini Italiani
© Grandi Giardini Italiani
© Grandi Giardini Italiani
© Grandi Giardini Italiani
© Grandi Giardini Italiani
© Grandi Giardini Italiani

How to reach
By car
A8 MILANO - LAGHI
Take A26 follow direction for Genova exit Romagnano Sesia and then go toward Coggiola Trivero up to the arrival in Bielmonte

A4 MILANO - TORINO
A4 Milano Torino Highwway, exit Carisio and follow signs for Cossato, Vallemosso, Trivero, then Bielmonte

A26 GENOVA - GRAVELLONA TOCE
A26 Genova Gravellona Toce Highrway, exit Romagnano Sesia and follow signs for Coggiola Trivero, then Bielmonte


History
The Oasi Zegna project was launched in 1993 to culturally and environmentally develop a 100 km2 area of the Biella Alps, from Trivero-Valdilana (where the Er- menegildo Zegna wool mill is still based) to Valle Cervo, north of Biella.
Crossed by the Panoramica Zegna (now a provincial road), Oasi Zegna offers a sensational balcony overlooking the Po plains and superb views of the Upper Valsessera, a Site of Community Interest (SCI) of considerable natural and geological worth. The project is unique, having been originated by Ermenegildo Zegna, an enlightened textiles entrepreneur who in 1938 initiated a program of social and environmental works with the construction of the Panoramica Zegna road, numerous developments for the community (including the Bielmonte winter sports resort and accommodation facilities), and the planting of 500,000 conifers, hundreds of rhododendrons of varies species and colors and blue hydrangeas, which all produce an unforgettable spectacle thanks to the ideal climate and soil composition.
Oasi Zegna should be discovered bit by bit and every season is worth a visit in many ways. One of the must-sees is the marvelous blossoming in the Conca dei Rododendri in mid May to mid June. This was an idea of Ermenegildo Zegna that was landscaped in the '50s by Pietro Porcinai and more recently by Paolo Pejrone.
Also worth travelling for is the Bosco del Sorriso (Forest of Smiles), with its looping path on which to discover the bioenergetic force that trees can have on our organism and the practice of Forest Bathing, an ancient Japanese discipline enabling us to benefit from trees in their vegetative period of the year. And in October and November the foliage is unbelievable. In Trivero-Valdilana, on the other hand, the Zegna Group has its historical archives in Casa Zegna, which was opened in 2007 and also has a temporary exhibition facility. Visitors can wander round the town and admire site-specific artworks created by internationally renowned artists for the ALL'APERTO contemporary art project. Because of its special characteristics and being a unique example of environmental protection and development in Italy, Oasi Zegna in 2014 came under the patronage of FAI Fondo Ambiente Italiano, with which it works all year round and notably on special occasions like the Spring Days and Panorama Day.

In Trivero it's possible to visit Casa Zegna, an archive and museum facility, and the installations of select Italian and international artists, working under ALL'APERTO project.

Fondazione Zegna was set up by Zegna family to perpetuate the values stemming from the philosophy of Ermenegildo Zegna, founder of the Zegna Group, and which are now the heritage of everyone working with us.


Albergo Bucaneve Sport & Wellness
With its profile and external cladding of pinewood, the Hotel blends perfectly with its mountain surroundings. It was designed in 1963 by Luigi Vietti, the great architect and urban planner of exclusive holiday resorts, from Portofino and Porto Cervo to Cortina d'Ampezzo.