Garden
information
Opening hours
The park is open every day from 9AM to 6PM
Villa Durazzo is open every day
Summer opening hours: every day, 9:30AM - 1PM / 2PM - 6PM
Winter opening hours: every day, 9:30AM - 1PM / 2PM - 5PM
GREEN PASS: from 6th August 2021 to access Villa Durazzo and the events it will be mandatory to show the Green Pass
Entrance
Park
Free admission
Villa
Adults: € 5.50
FAI and Touring members: € 4.00
Children: € 3.00
Contacts
Piazzale San Giacomo, 3
16038 Santa Margherita Ligure (GE)
T. +39 0185 472637
M. +39 334 6779998
www.villadurazzo.it
Liguria
Villa Durazzo
Santa Margherita Ligure, Genova




© Studio AdP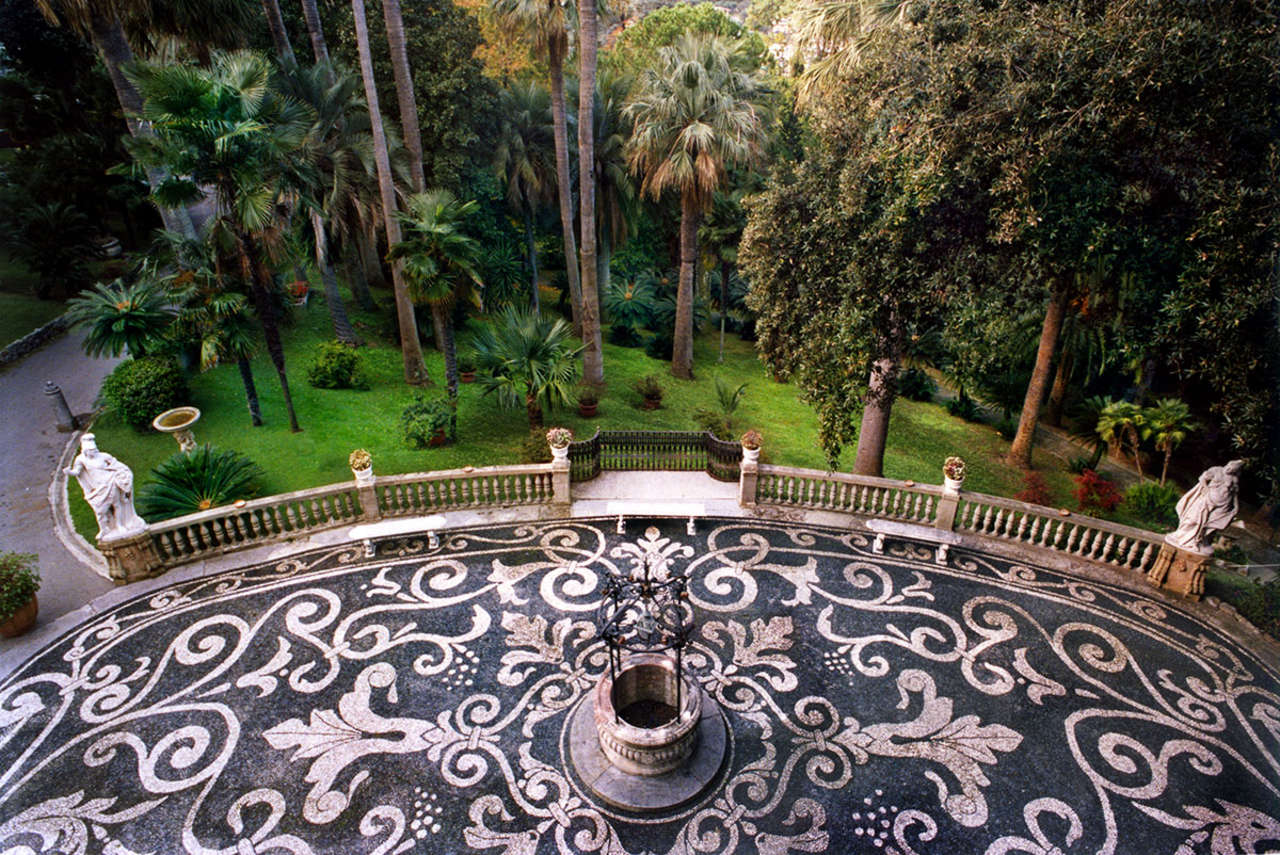 © Grandi Giardini Italiani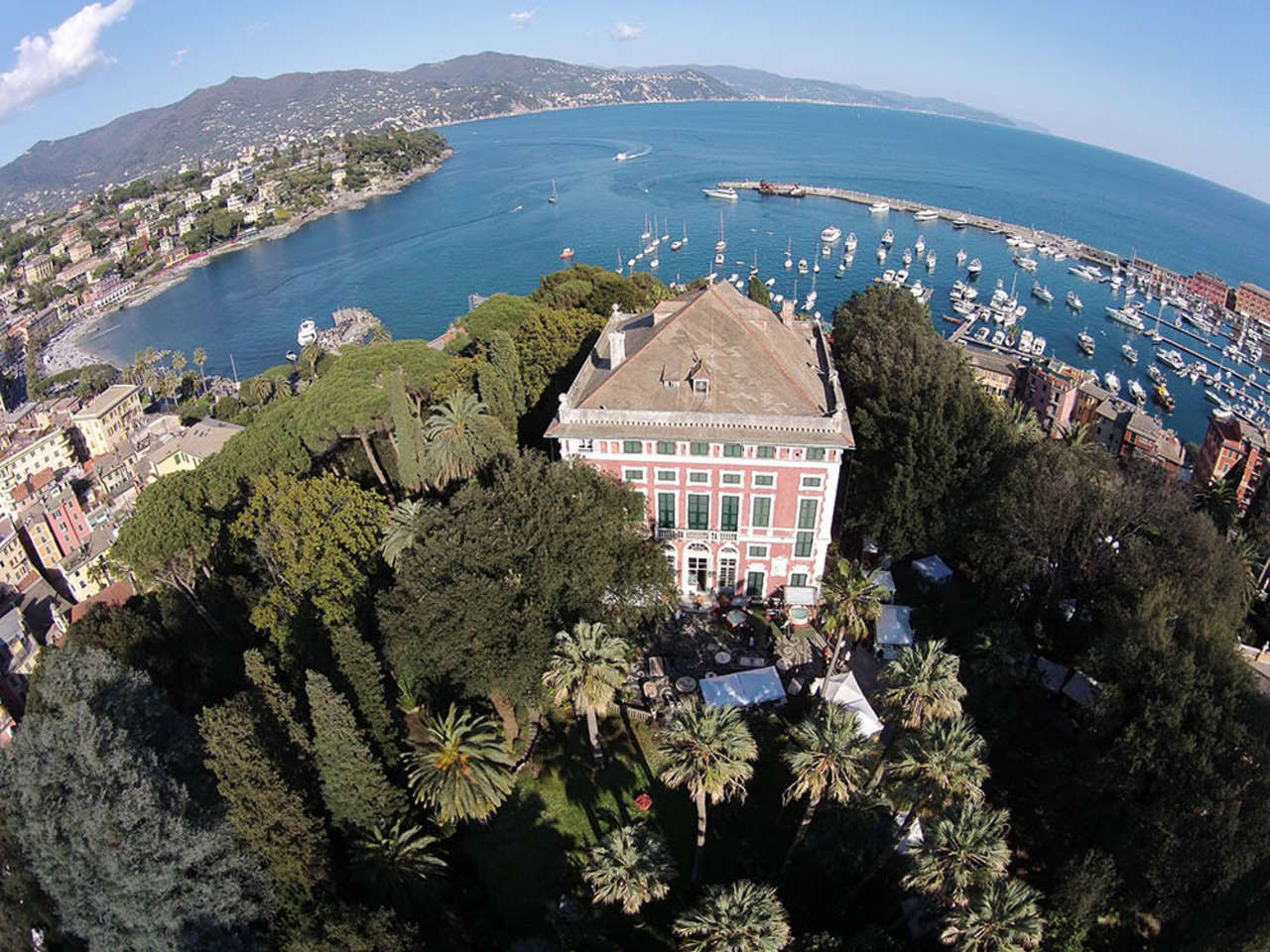 © Grandi Giardini Italiani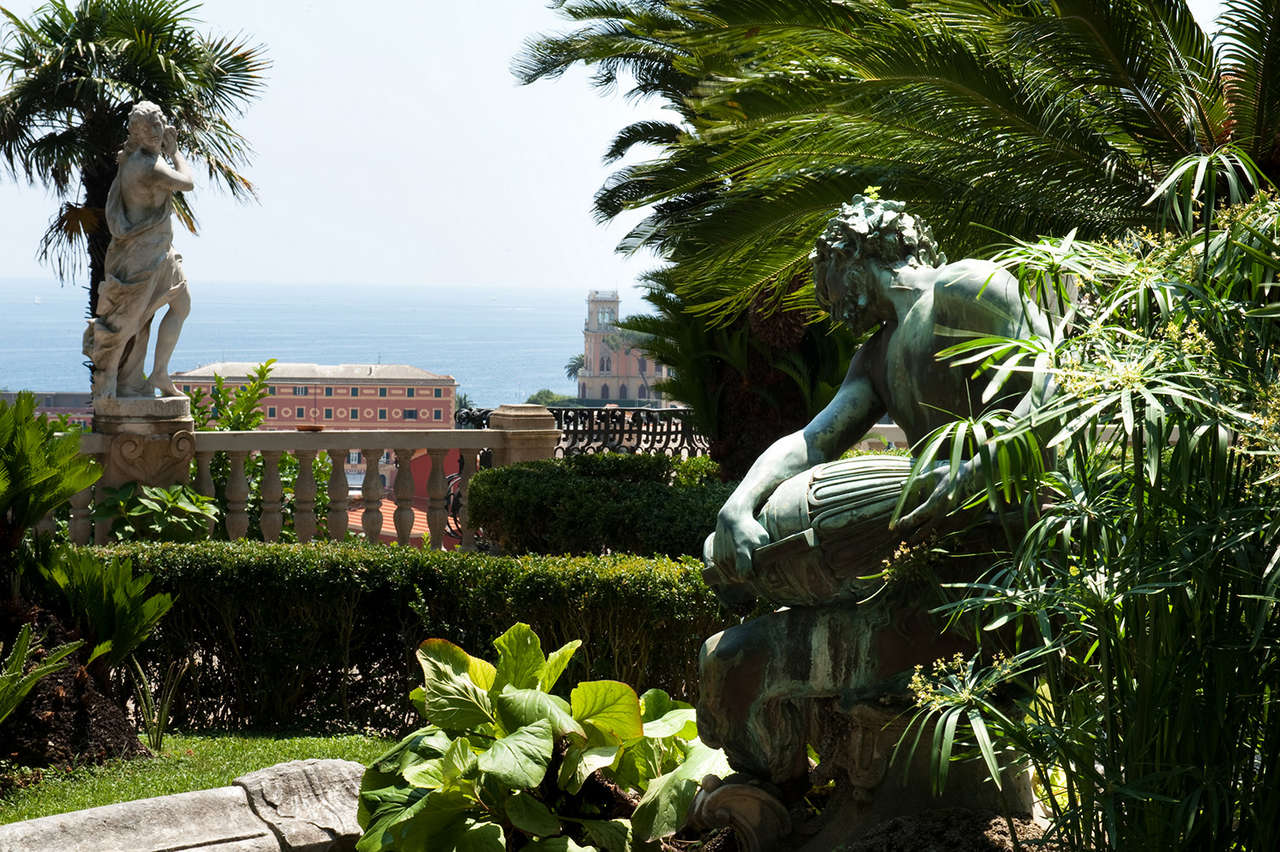 © Grandi Giardini Italiani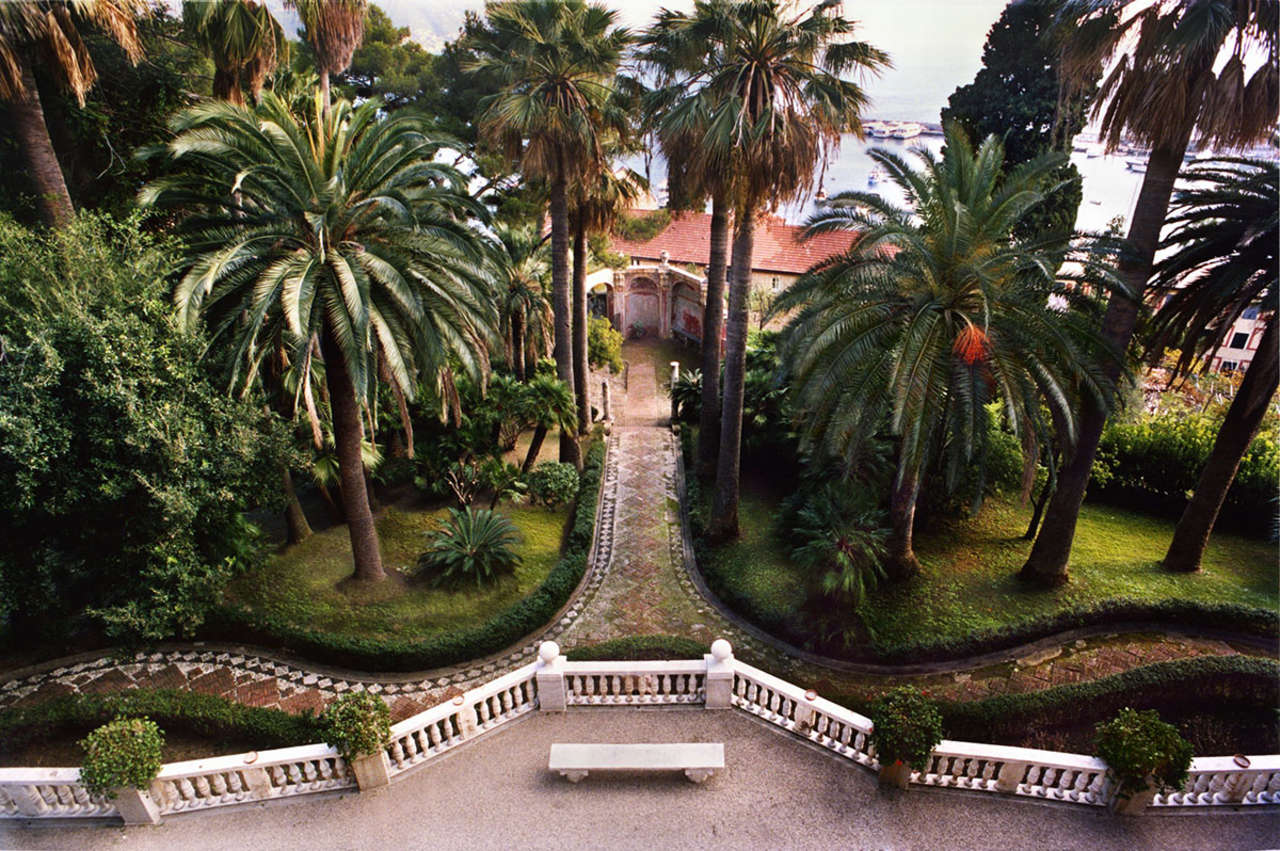 © Grandi Giardini Italiani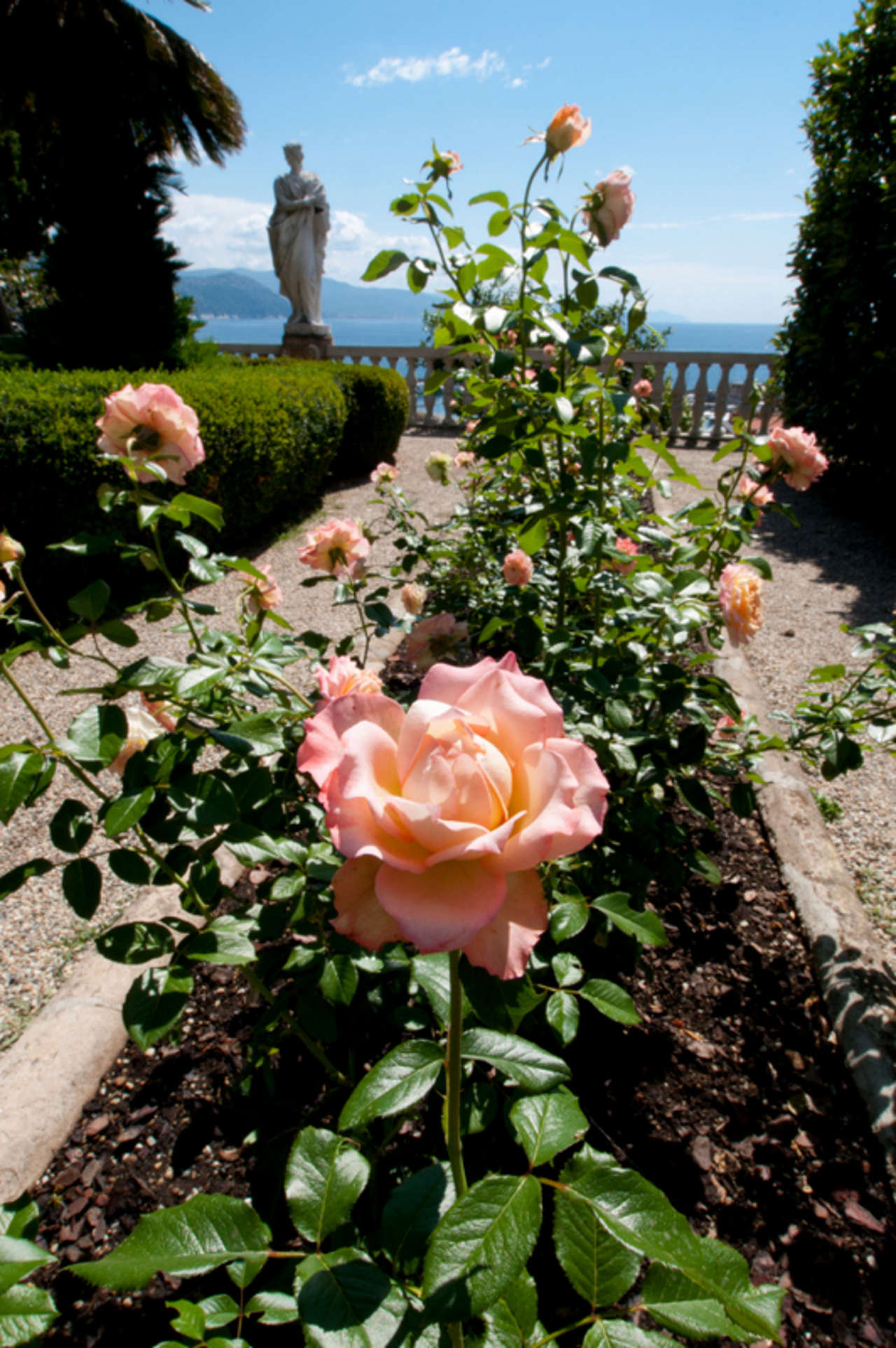 © Grandi Giardini Italiani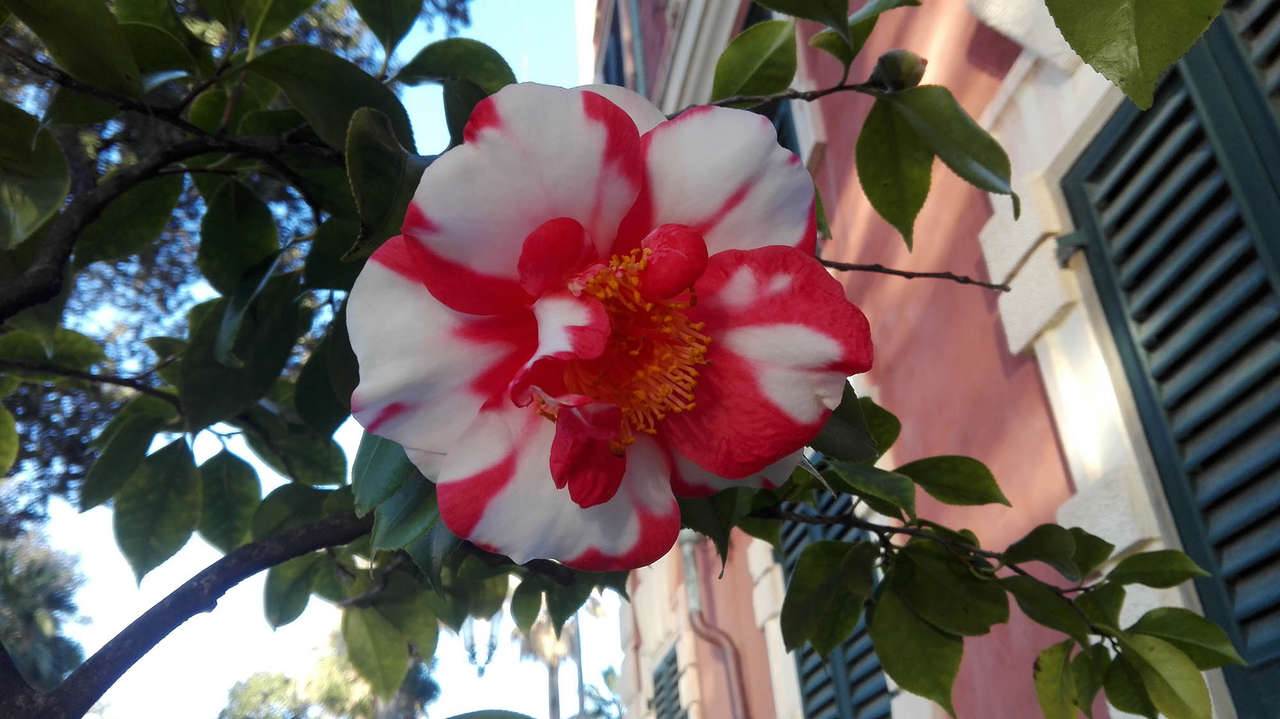 © Grandi Giardini Italiani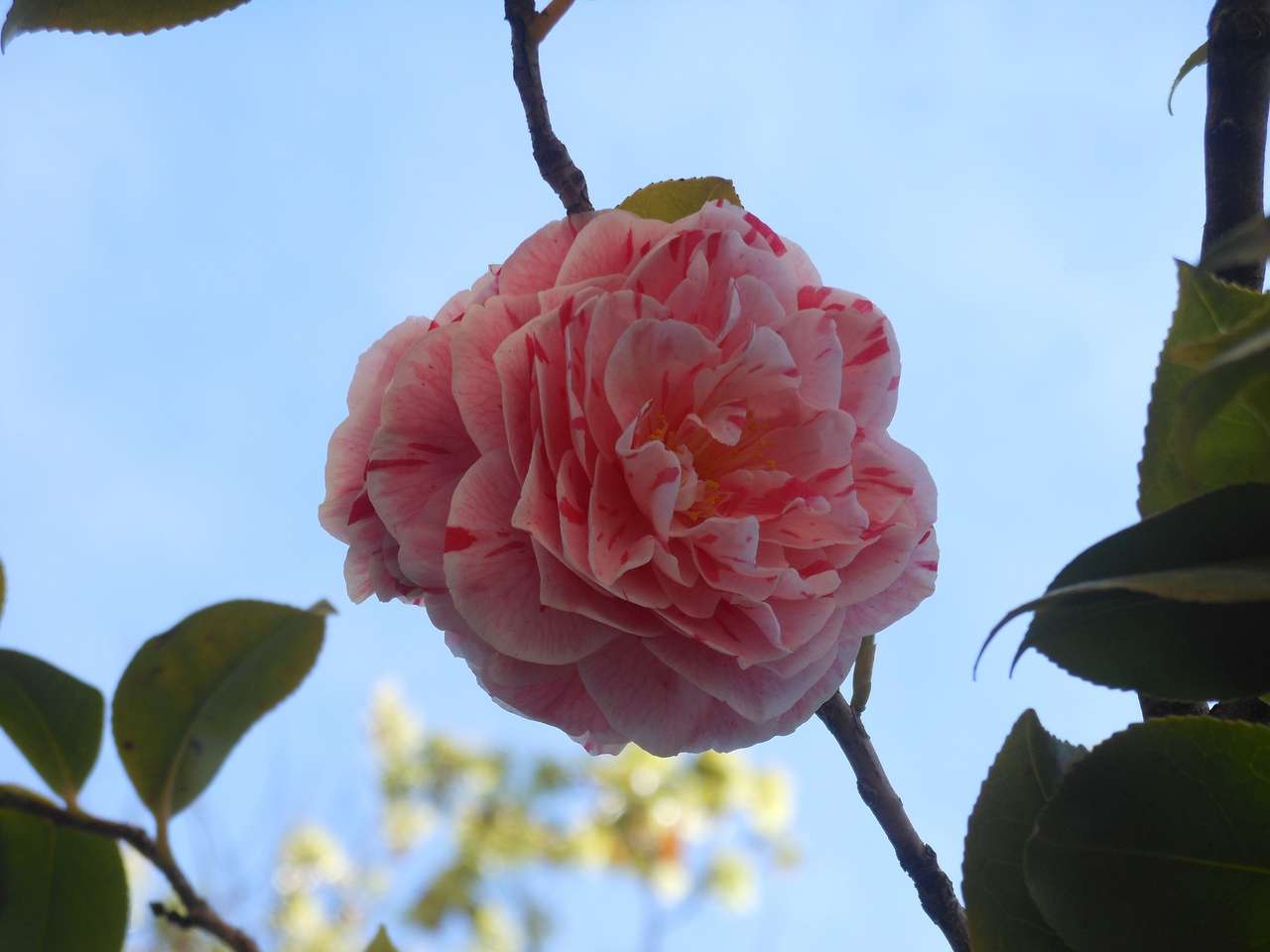 History
The park surrounds the house built in the seventeenth century by Marquess Durazzo on the hillside overlooking S. Margherita Ligure and enjoys spectacular views over the Gulf of Tigullio. The small citrus orchard on the terraces facing the sea is the oldest part; it was created by the Durazzo
family who planted oranges, lemons, grapefruit to form green side screens to the path climbing up from the sea.
The layout of the "Italian Garden" was developed by the family Centurione who succeeded the Durazzo in the 19Th century. The garden is characterized by the geometric designs of the box-trees hedges embellished by several plants of Cycadacee – among them some rare male plants of Cycas revoluta and an example of Encephalartos. The path is bordered on both sides by a small rose garden dedicated to the actress Virna Lisi and by several varieties of nineteenth century camellias including the famous Lavinia Maggi and Albino Botti.
The definitive layout of the English style romantic wood, along the slopes of the hillside, was begun in the twentieth century by Alfredo Chierichetti. Here holm oaks, cypresses, camphors, limes and pines are mixed with palms of every genus, including Phoenix canariensis, Washingtonia filifera and Jubaea chilensis in an attractive mixture of exotic and Mediterranean flora. The park is enhanced by statues, fountains, vases and little paths leading to the terrace in front of the villa, dominated by splendid risseu cobblestone paving, in black and white pebbles, typical of Liguria.
The Secret Garden of the Centurion Princes is not to be missed: in the nineteenth century it was a secret refuge for lovers and still preserves the romantic atmosphere of the time.
The villa contains an important gallery of paintings from the Genoese school, period furniture, Murano lamps and granolithic paving. The rooms and terraces are available for receptions and events.