Garden
information
Opening hours
Season 2021

Every day, including holidays, with continuous opening hours
May 1st - August 31st: 9AM - 7PM
September: 9:30AM - 6:30PM
October - November: 9:30AM - 5pm

The ticket offices close one hour before closing
Entrance
Adults: € 11.00
Kids (6-14 years): € 5.50
Groups from 21 to 100 people: € 8.00
Groups over 100 people: € 6.00
School groups: € 4.50
Contacts
Via Vittorio Veneto, 111
28922 Verbania-Pallanza (VB)

T. +39 0323 404555

www.villataranto.it
Piemonte
Giardini Botanici di Villa Taranto
Verbania-Pallanza, Verbano-Cusio-Ossola







© Grandi Giardini Italiani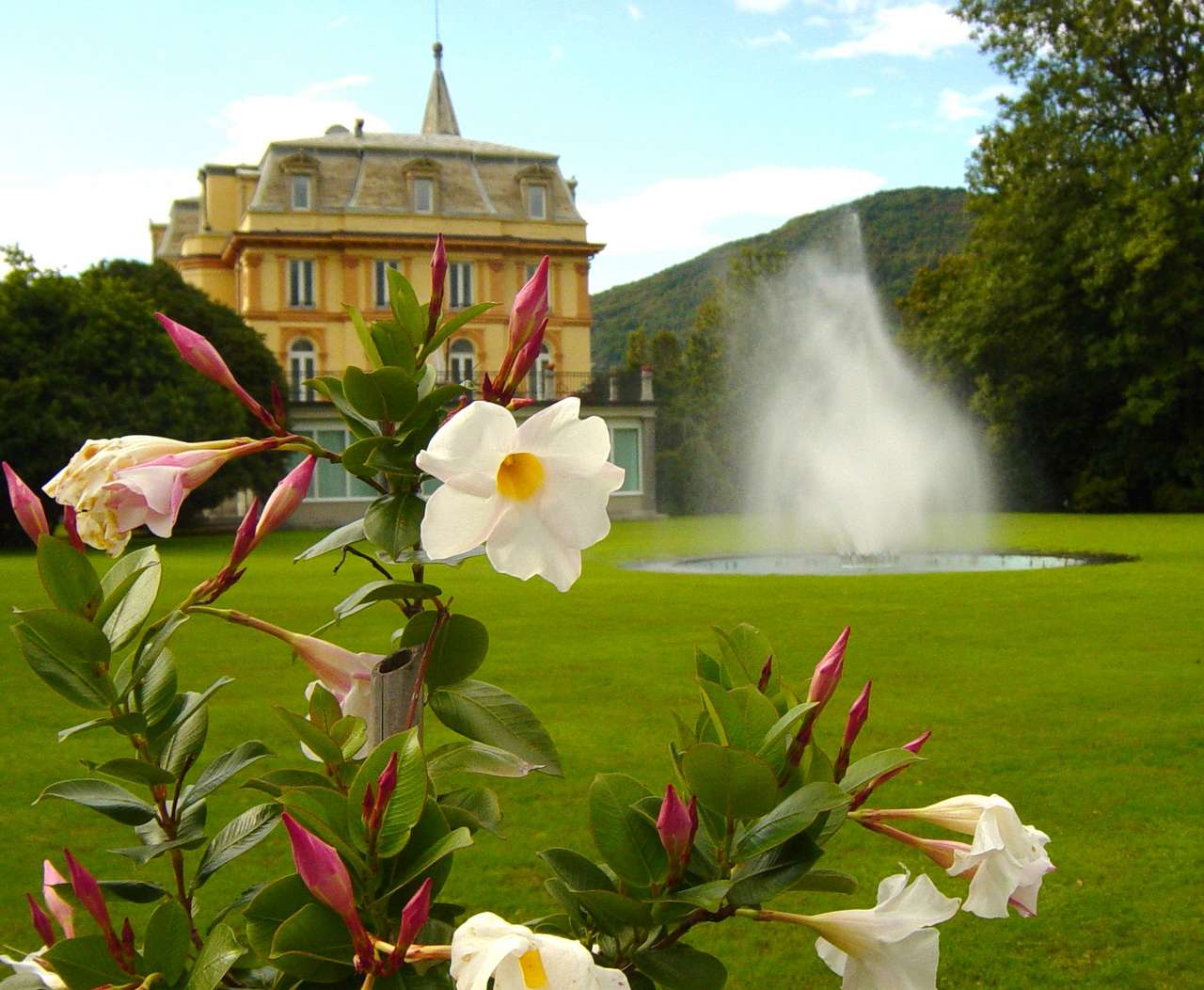 © Grandi Giardini Italiani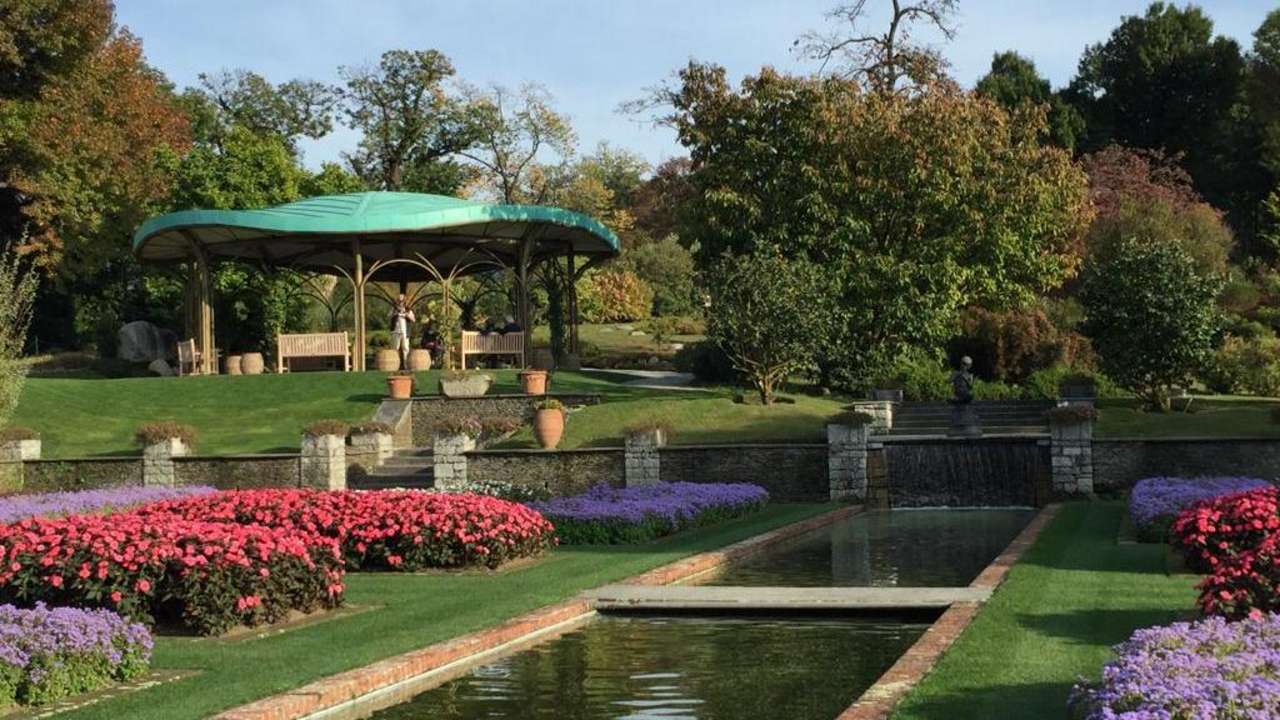 © Grandi Giardini Italiani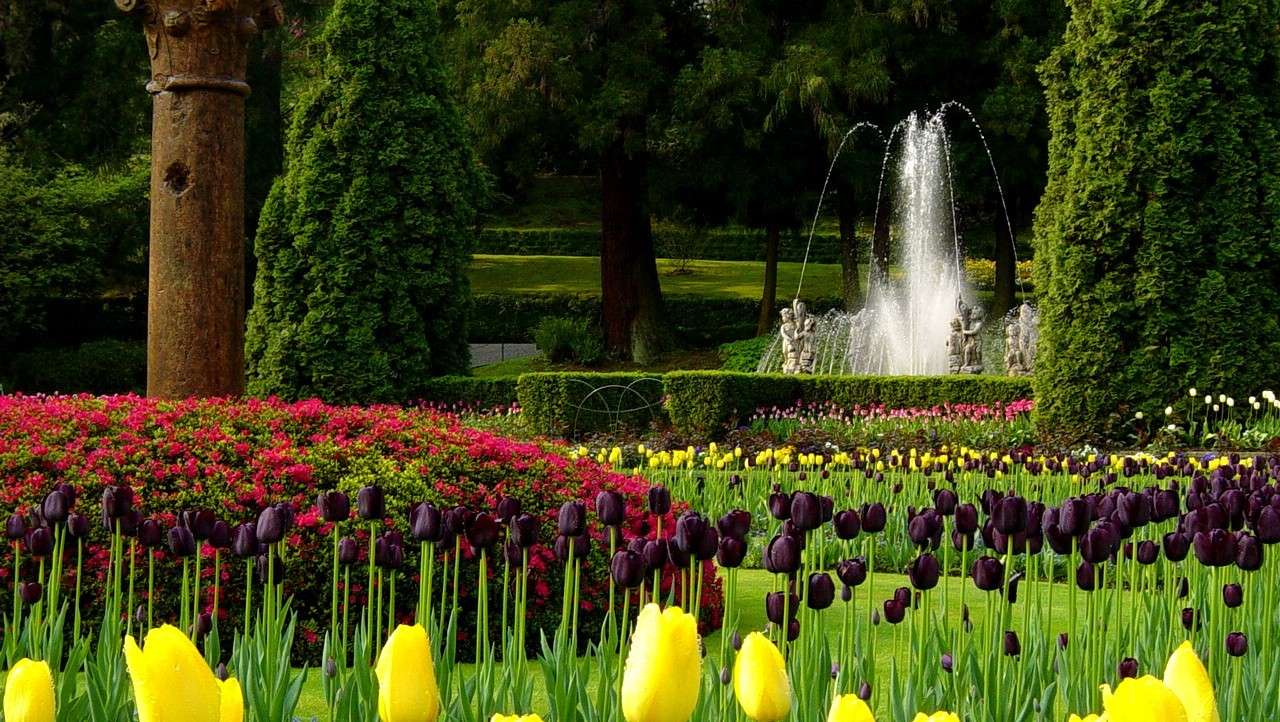 © Grandi Giardini Italiani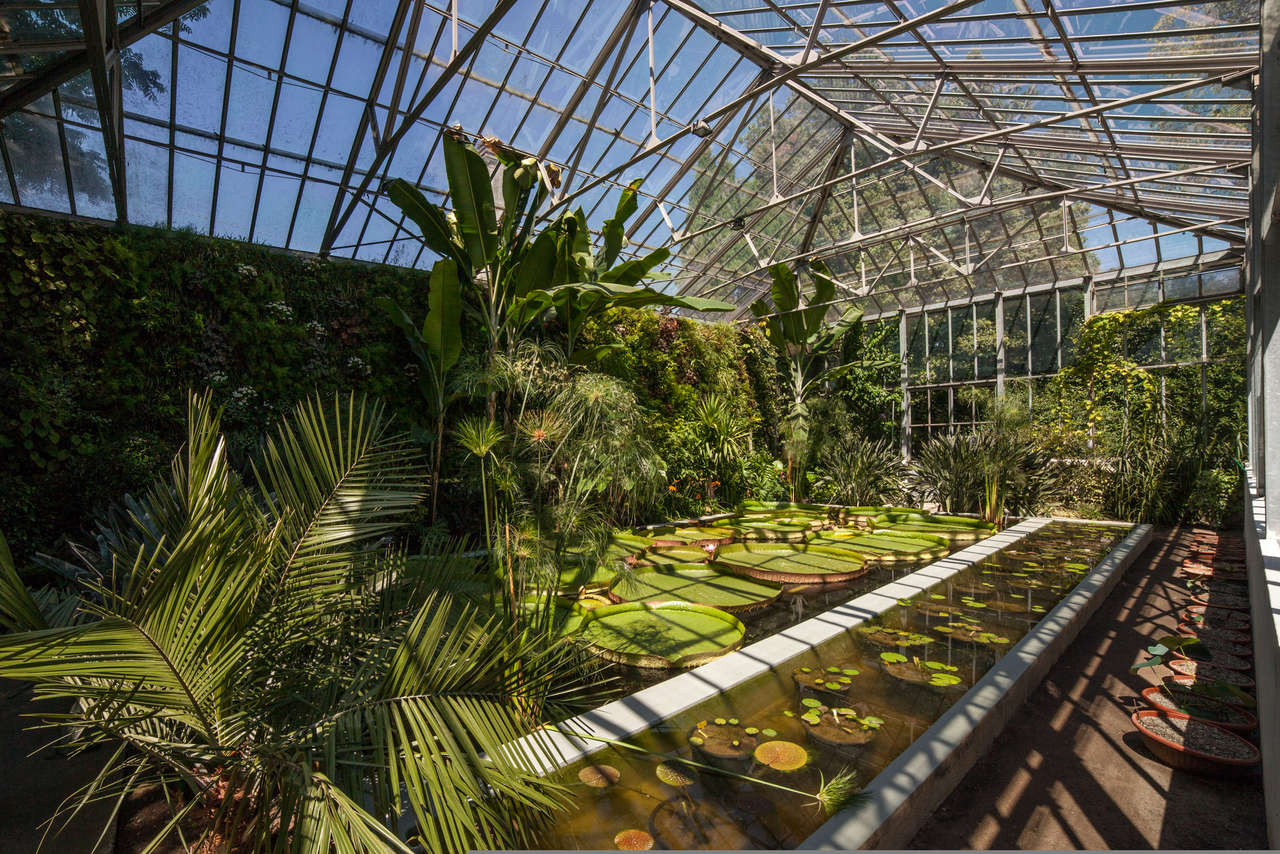 © Grandi Giardini Italiani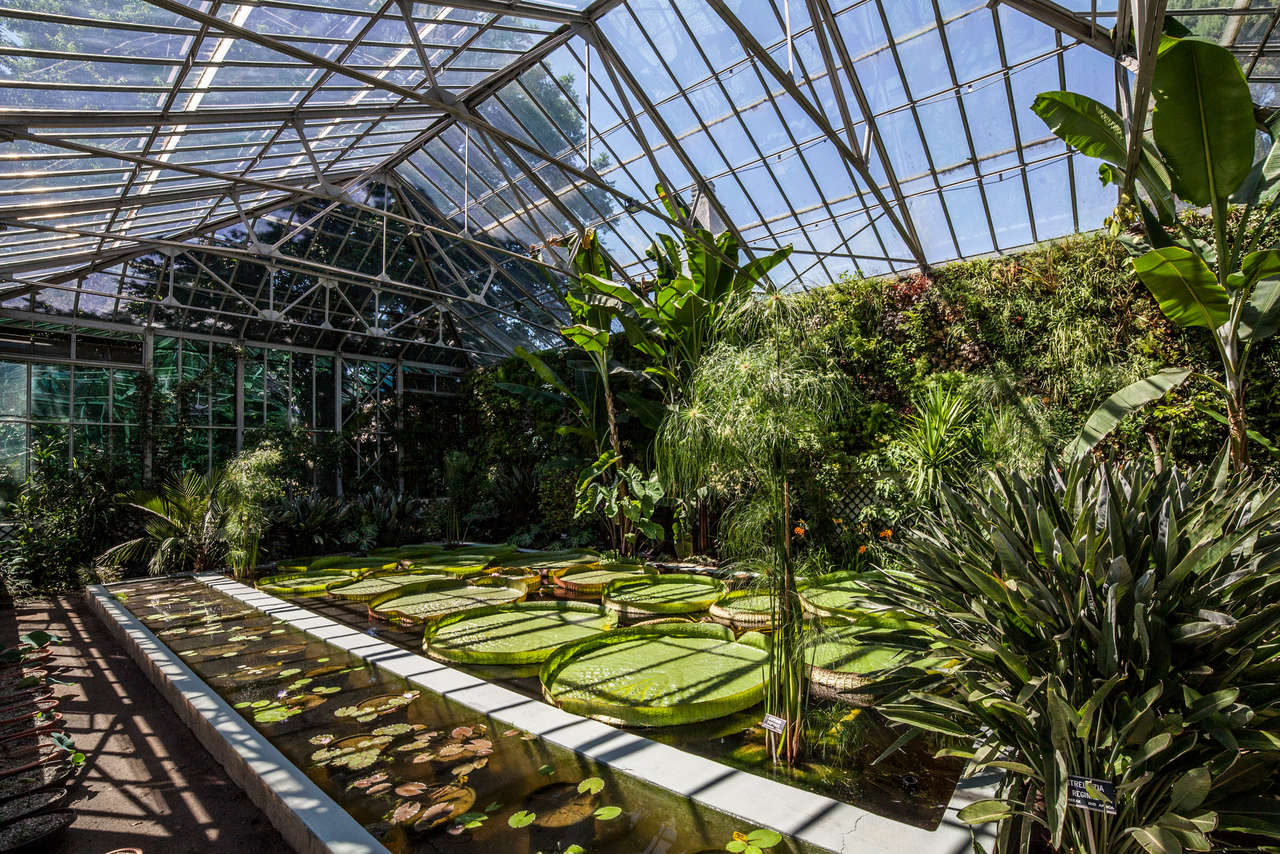 © Grandi Giardini Italiani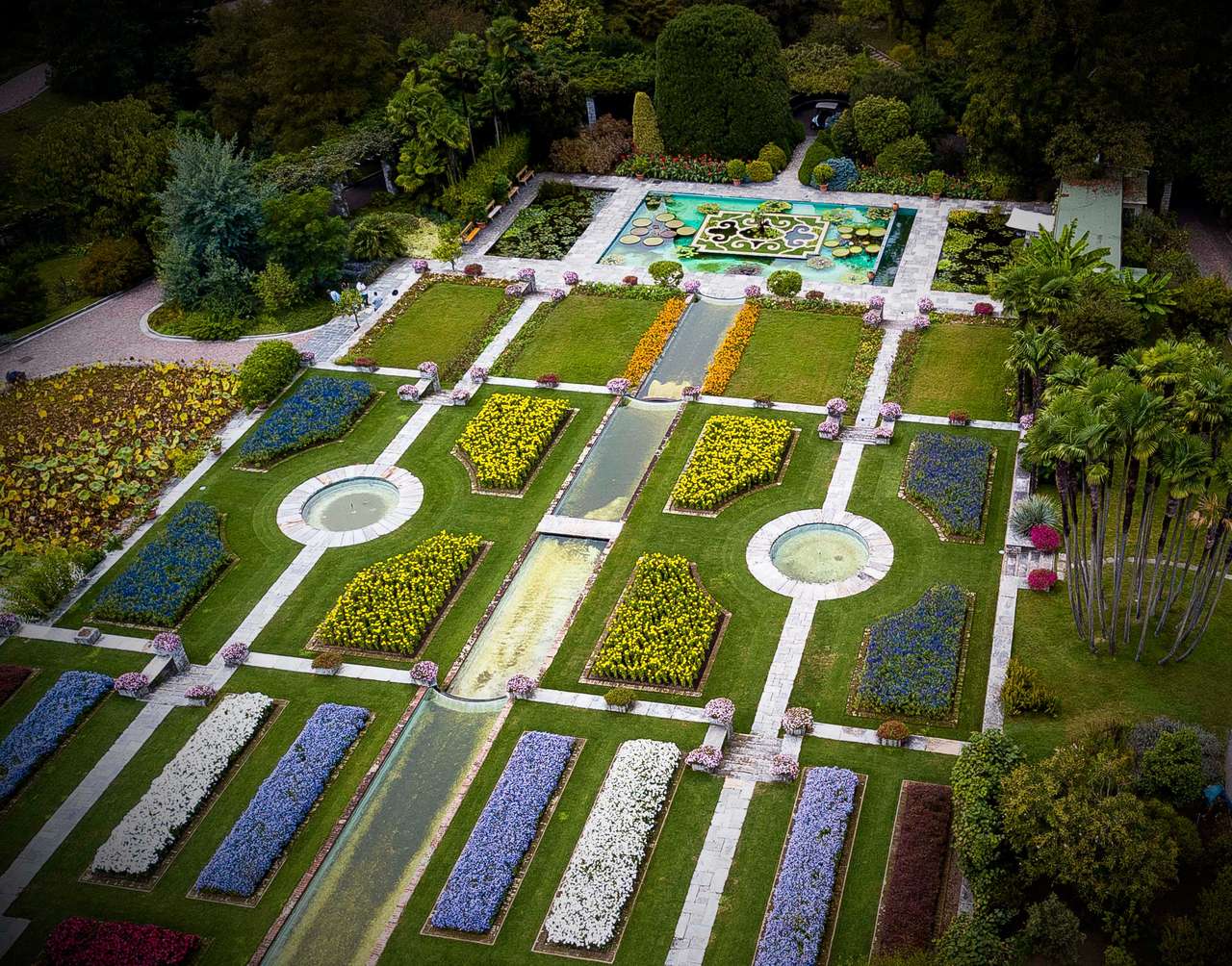 How to reach
By car
From the northern center of Italy we recommend to take the highway A26 VOLTRI–GRAVELLONA TOCE with the exit BAVENO/STRESA, then following the STRADA STATALE N. 33 SEMPIONE in direction of VERBANIA for about 11 km.

By train
Line Milan – Domodossola. The railway station of Verbania is in a 9 km distance and it is situated in the district of Fondotoce; a bus service brings you in town respectively to Pallanza.

By boat
The shipping company "Navigazione Lago Maggiore" has a landing stage called "Villa Taranto" right in front of the Gardens entrance.

By plane
From Milan Malpensa Airport, the Alibus service offers bus connections.


History
This garden, between Intra and Pallanza on the Piedmont bank of Lake Maggiore, took shape from 1935 onwards on the property bought by the Scottish Captain Neil McEacharn from Marquess di Sant'Elia with the ambition of creating a botanical collection of international value.

McEacharn was born in southern Scotland in 1884 to a wealthy Scottish aristocratic family, which allowed him to dedicate himself full time to the great passions of his life: botany, gardening and travel. He was one of the exclusive category of passionate gentlemen of the twentieth century who travelled the world more than once (seven times it seems, the first when he was only sixteen) in search of new plants to acclimatize in his gardens.

The Captain expertly juggled aesthetic and botanic needs, confident in the beauty of the site, the mild climate and the incredible work of terracing and excavations along Punta della Castagnola. He bought more adjoining land and created woodland, borders and dells of shrubs, flowerbeds, parterres, lawns, ponds and greenhouses, gathering plants from all over the world to make up collections of great scientific value which now number 8,500 different species and varieties.

McEacharn, assisted by the English gardener Henry Cocker, lived in Villa Taranto until his death in 1964. However he had already donated his treasure to the Italian State in 1938, remaining as life tenant on the property which was opened to the public in 1952.
Since June 2005 the Herbarium Britannicum can be visited, where the herbal of wild flowers collected in 1929 by the Captain's first gardener is displayed in 43 showcases.

Henry Cocker
Henry Cocker was one of the most famous landscape artists of the twentieth century. In Italy he designed in the thirties, together with the Scottish Captain Neil McEacharn, the vast landscaped park of Villa Taranto in Pallanza (Lago Maggiore). He is remembered for a number of other interventions, including the yard of the Municipality of Fossalta di Piave and some areas of the Park Sigurtà of Valeggio, in which he transfused the distinctly British flavor to a colorful landscaping with perennials and bulbs. H. Cocker left many articles and books.