Garden
information
Opening hours
By appointment, booking by phone
Event
''Villa Pennisi in Musica'', Music Festival: August 2021
Entrance
Full price: € 5.00
Contacts
Piazza Agostino Pennisi, 29
95024 Acireale - Catania
T./F. +39 095 442677
villapennisi.com
Sicilia
Giardino di Casa Pennisi
Acireale, Catania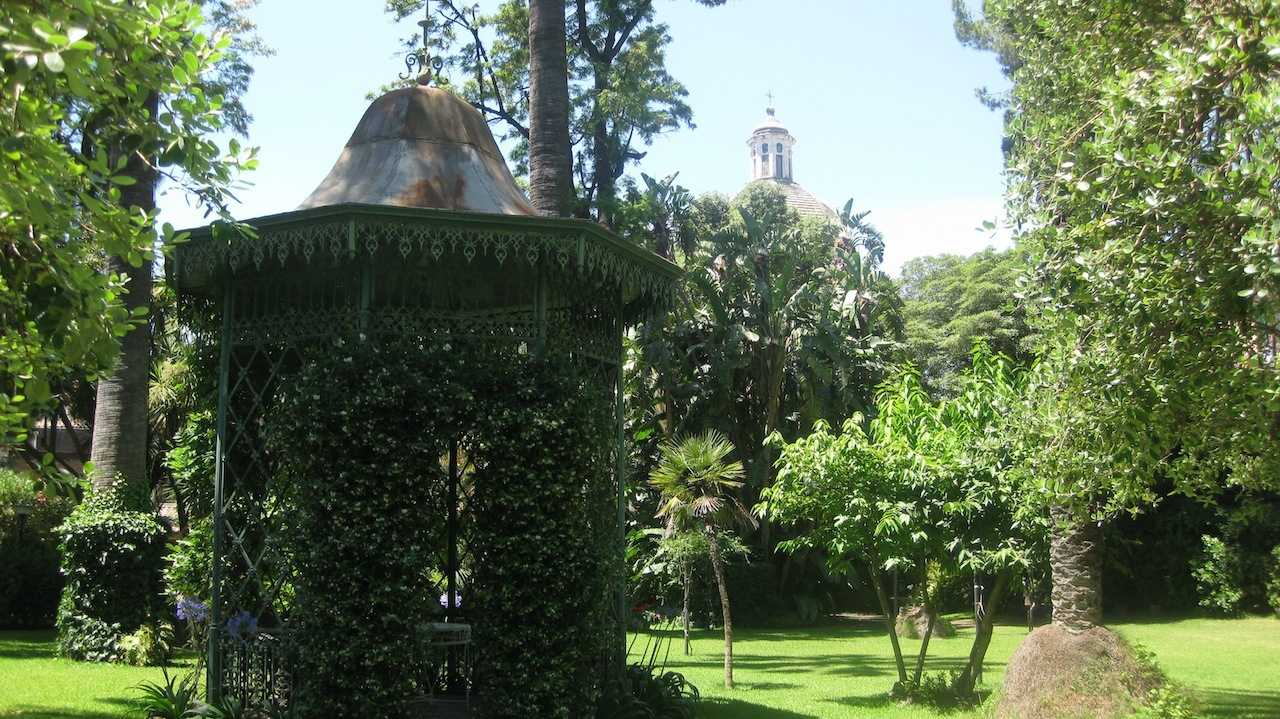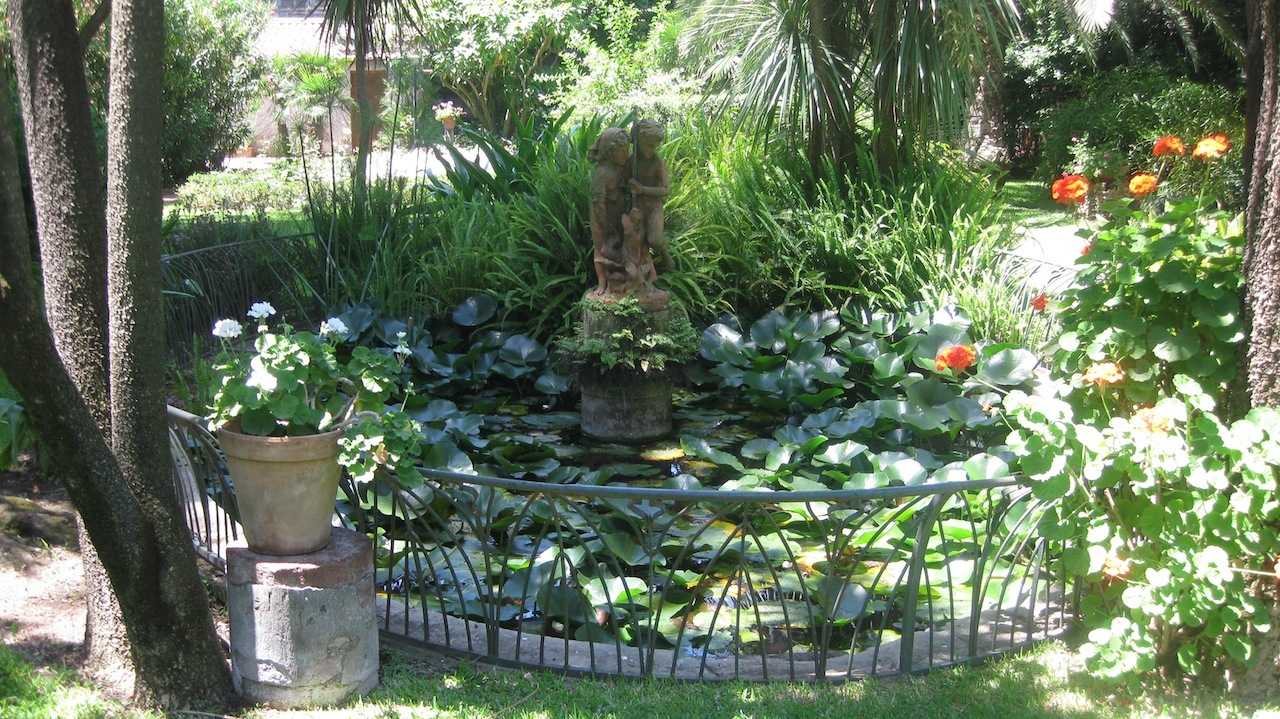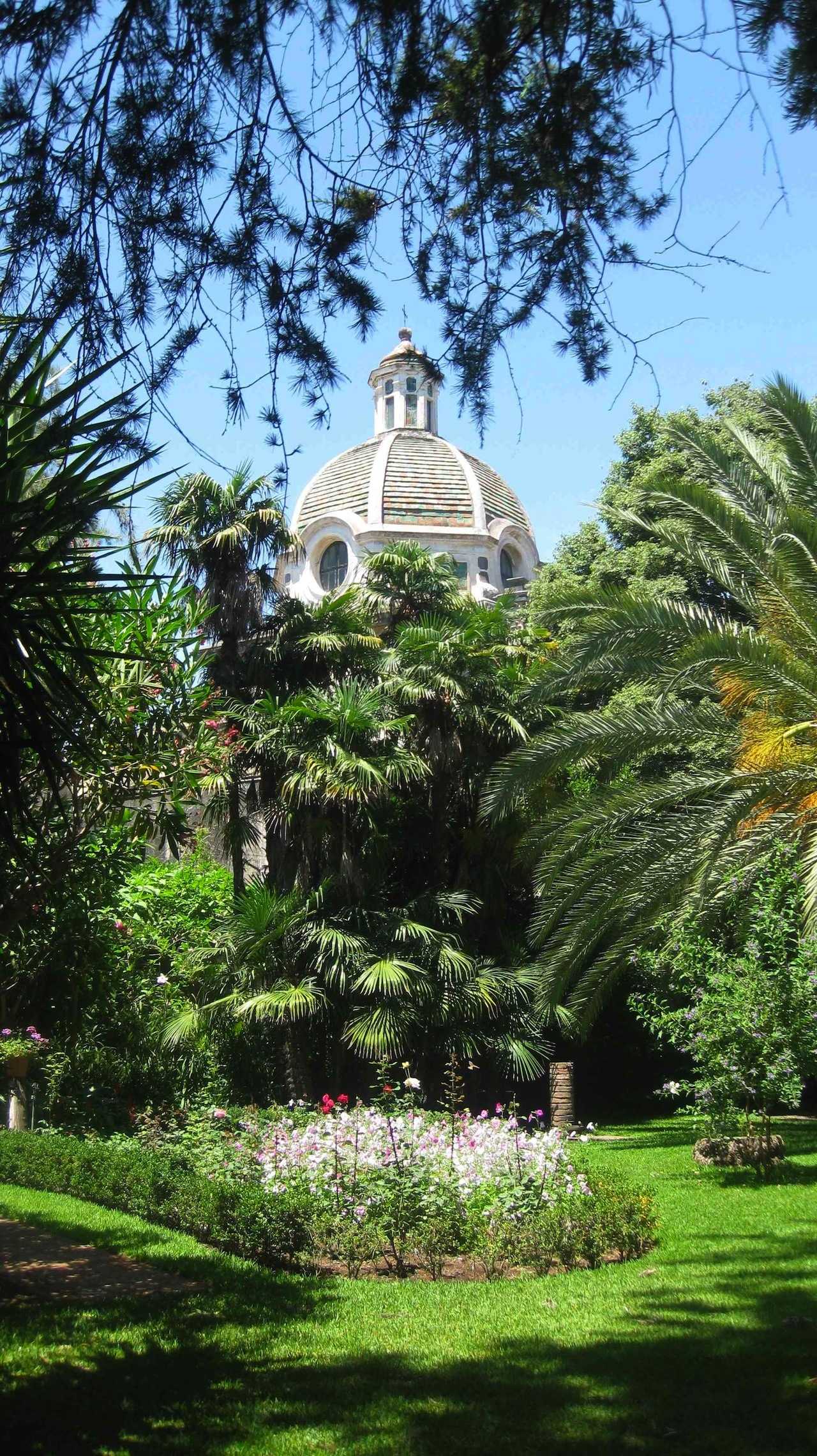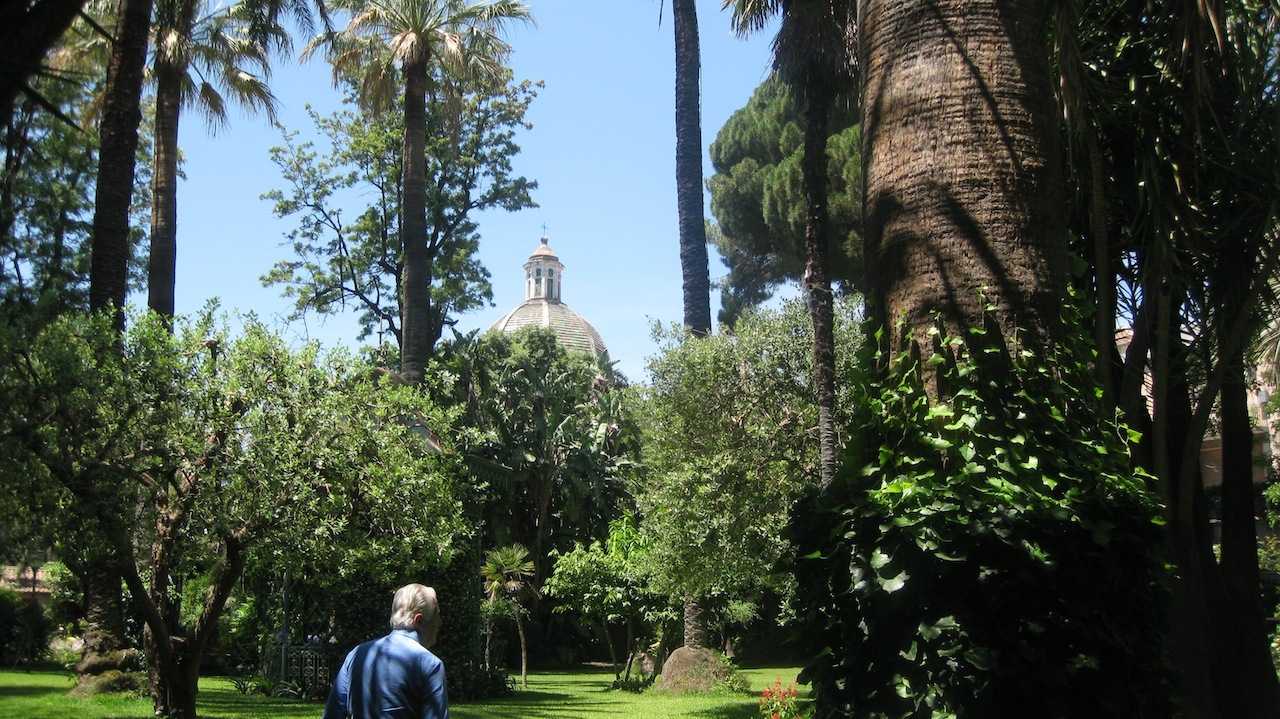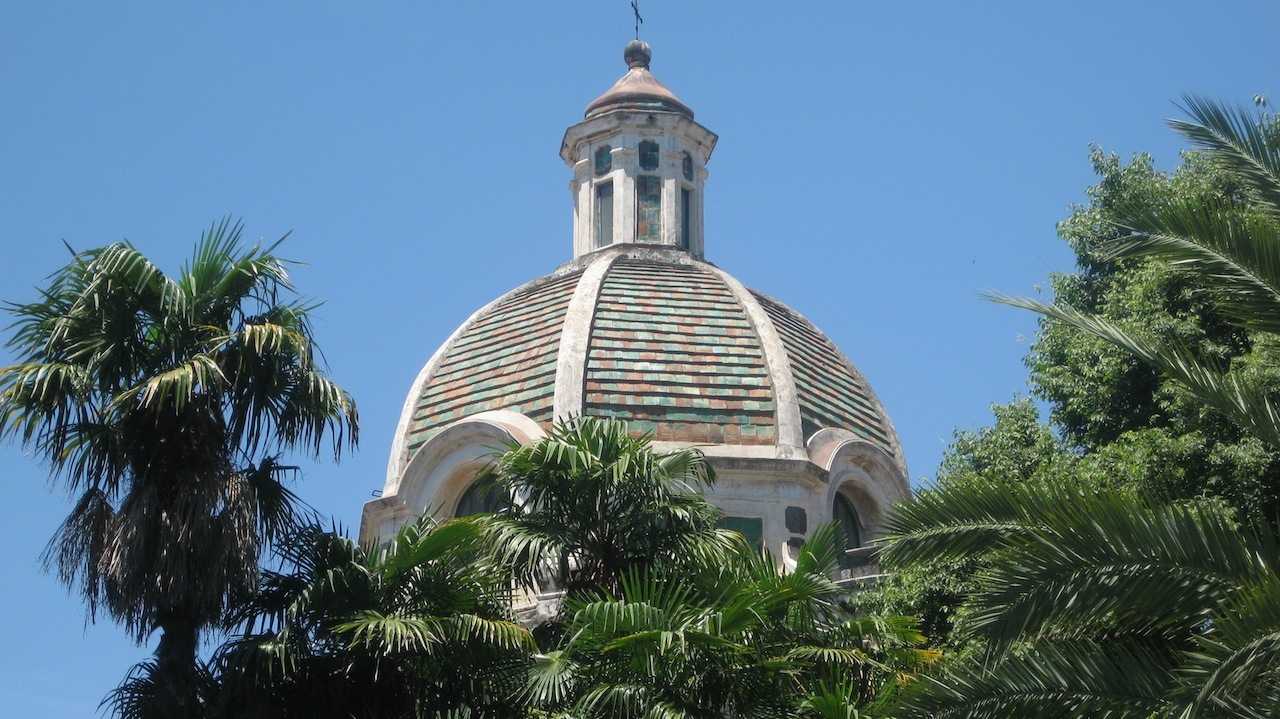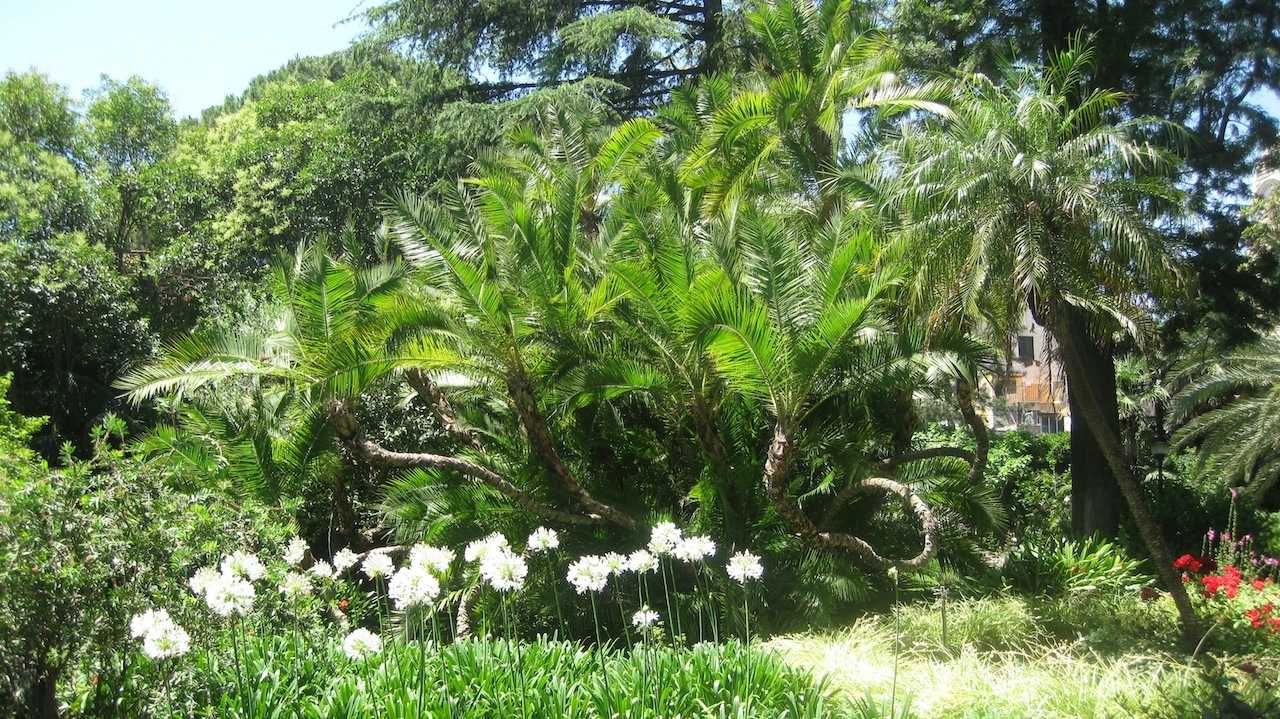 How to reach
By car
From Messina: Highway A18 exit Acireale. The Casa Pennisi is about 4 km from the exit.
From Palermo: Motorway A19 exit Acireale about 4 km from the exit.

Parking
Free outdoor parking near the entrance of the garden.

By plane
Distance from Palermo Falcone e Borsellimo Airport: 259 km
Distance from Catania Fontanarossa Airport: 30 km


History
The garden of Casa Pennisi is one of the few Italian gardens that have resisted to property speculation assaults: the garden has maintained its original structure and dimension even though it is based in the heart of Acireale, where it was planted at the end of the XIX Century.

Focal point of the garden is a splendid wrought iron gazebo, with an elegant grid having a wisteria climbing on it, and the cobbled paving placed in geometrical shapes. The gazebo is surrounded by blue agapanthus, rose bushes, Macrantha geraniums and coloured Dimorfotecas.

A step further a circular basin shows an ancient earthenware fountain representing two playing boys: the fountain hosts water lilies, papyri, lotus flowers and has around it maidenhairs and flowering ferns.

Moving forward a spectacular sculpture of Phoenix reclinata designs incredible squiggles with the torsion of its long and flexible trunks. On the edge of the garden, a little church of the XVII Century, with its great marble altar, enlarges the area that can host cultural happenings.

Close to the building, tiny wrought iron stairs lead to a lookout from where it was once possible to admire the volcano. Finally, within the XIX Century main building, occupied by the owners, an elegant apartment ensures the possibility.