Garden
information
Opening hours
By appointment; check the calendar on the website
www.vacunaerosae.it
Entrance
Calendar openings
Guided tour of the garden
Full price: € 10.00
Groups (min. 20 pax): € 8.00
Reduced ticket (9-12 years): € 5.00
Free for disabled and accompanying person and children under 9 years
Open off calendar (only by appointment)
Full price € 10 (or reduced for children) + guide
Groups (min. 20 pax) € 8.00 + guide
Guide is mandatory: price on request (Italian, English, French, Japanese, other languages on request)
10% discount on ΰ la carte menu (excluding alcohol) at the nearby restaurant
Contacts
Strada Provinciale 48, km 15.500
02040 Roccantica (RI)
T. +39 0765 63626
www.vacunaerosae.it
Lazio
Roseto Vacunae Rosae
Roccantica, Rieti







© Grandi Giardini Italiani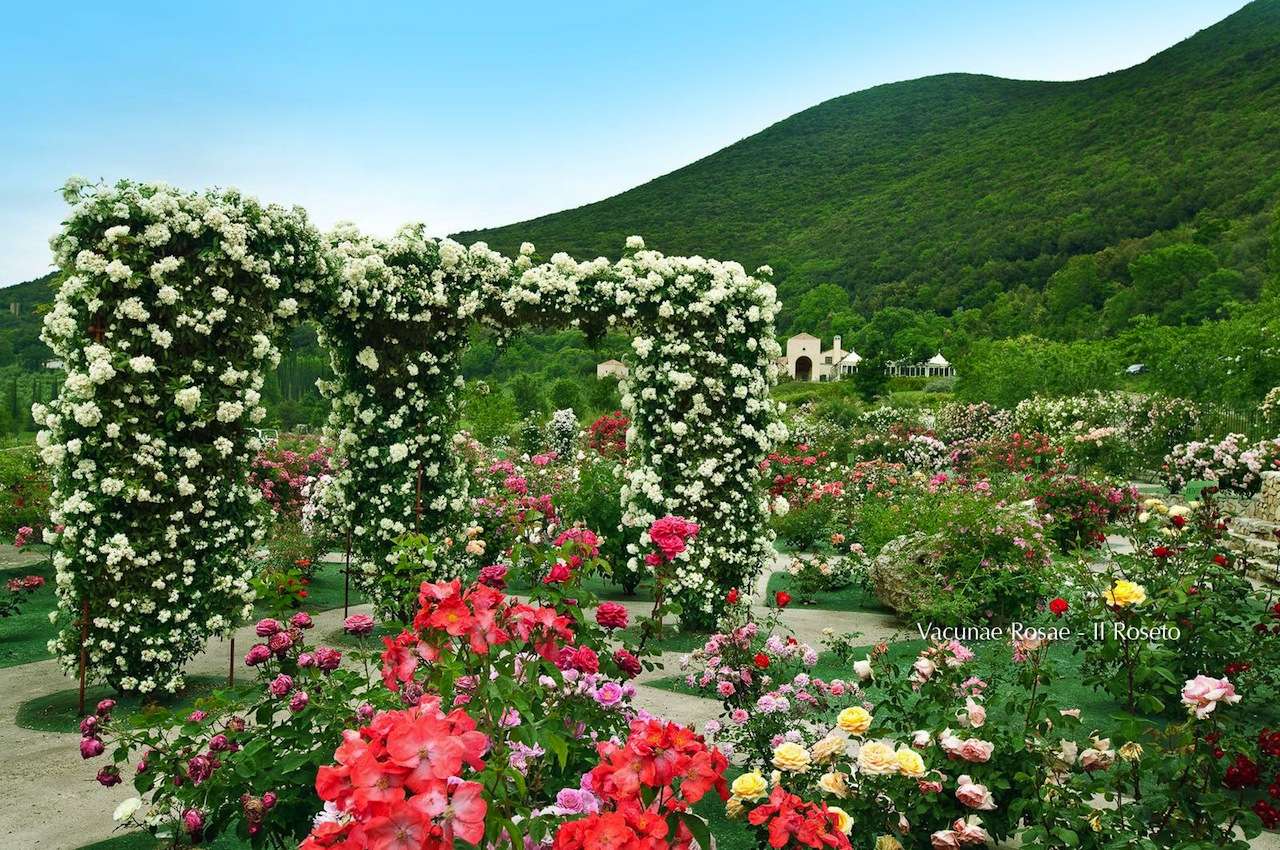 © Cristina Archinto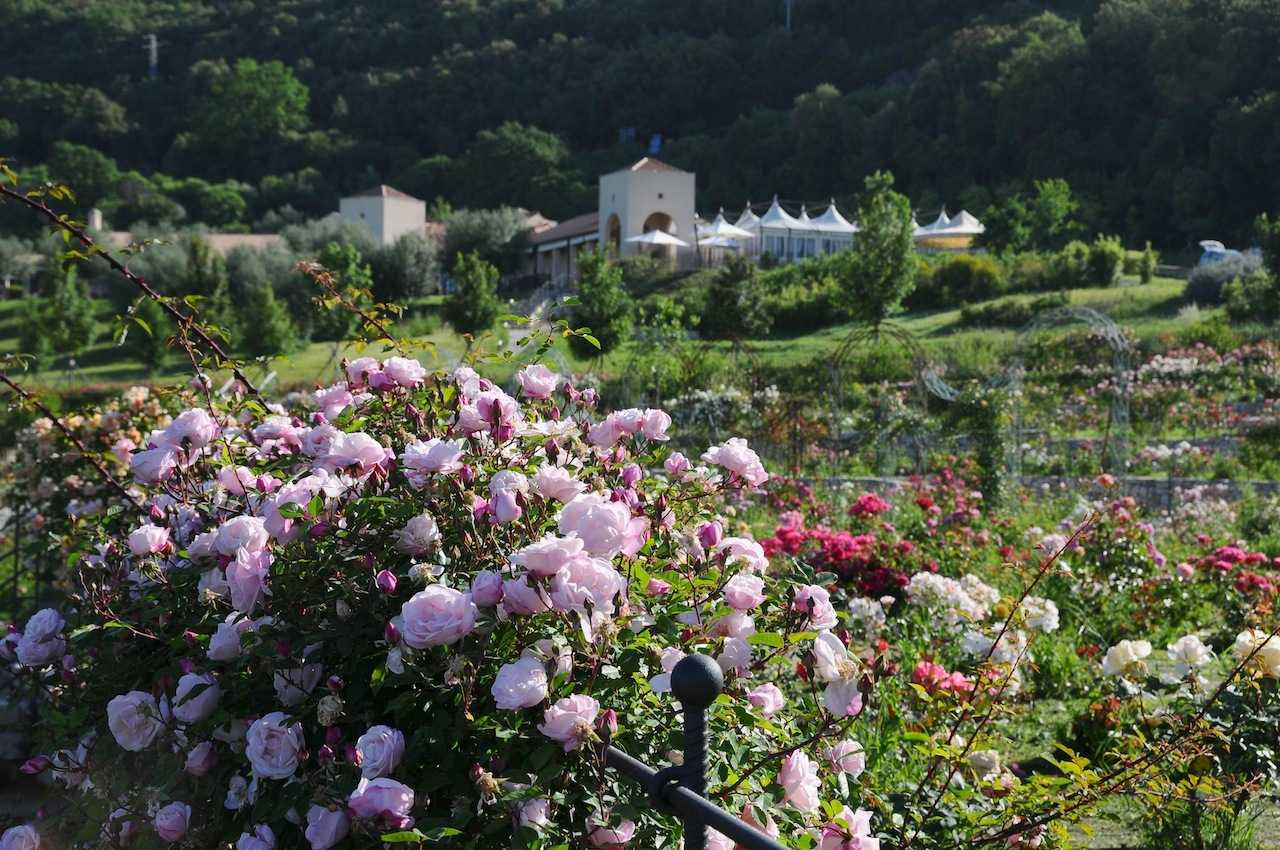 © Grandi Giardini Italiani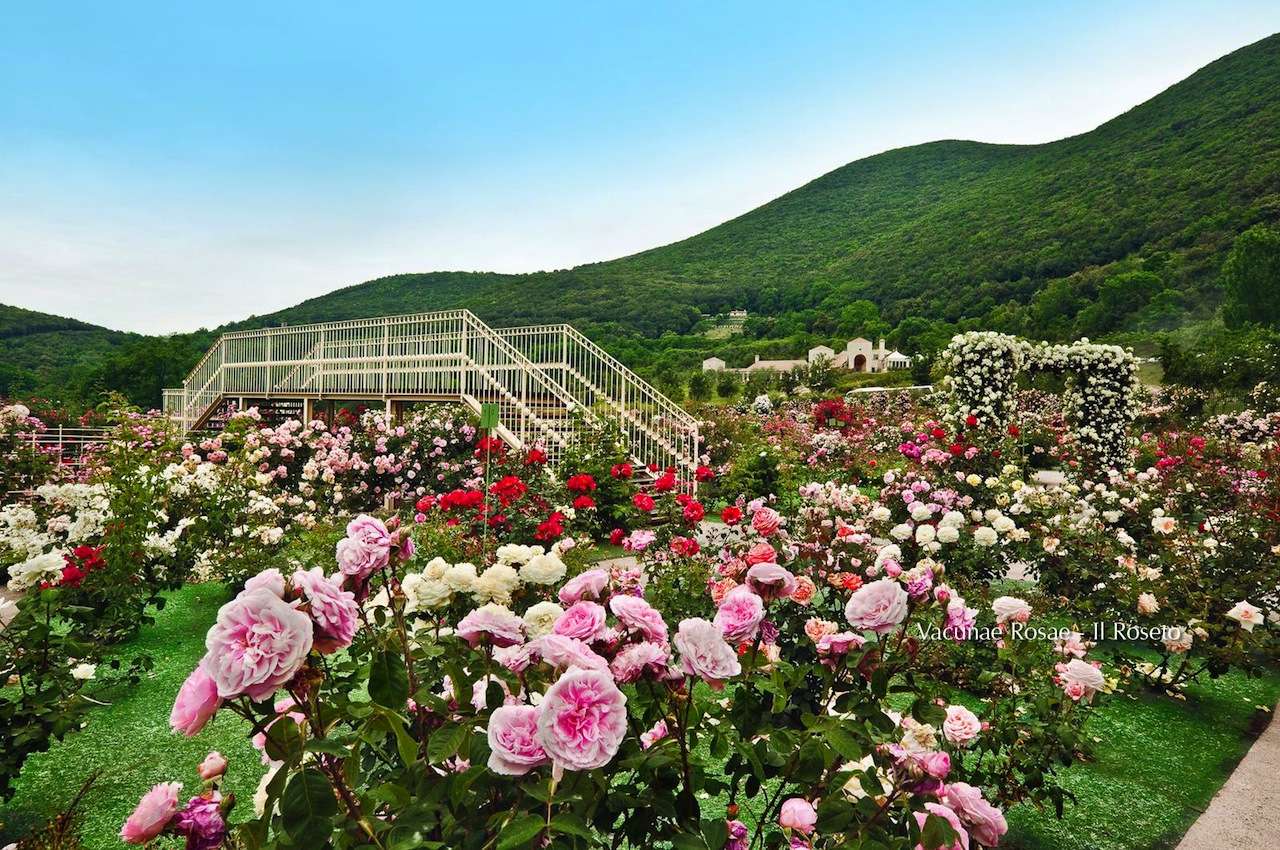 © Grandi Giardini Italiani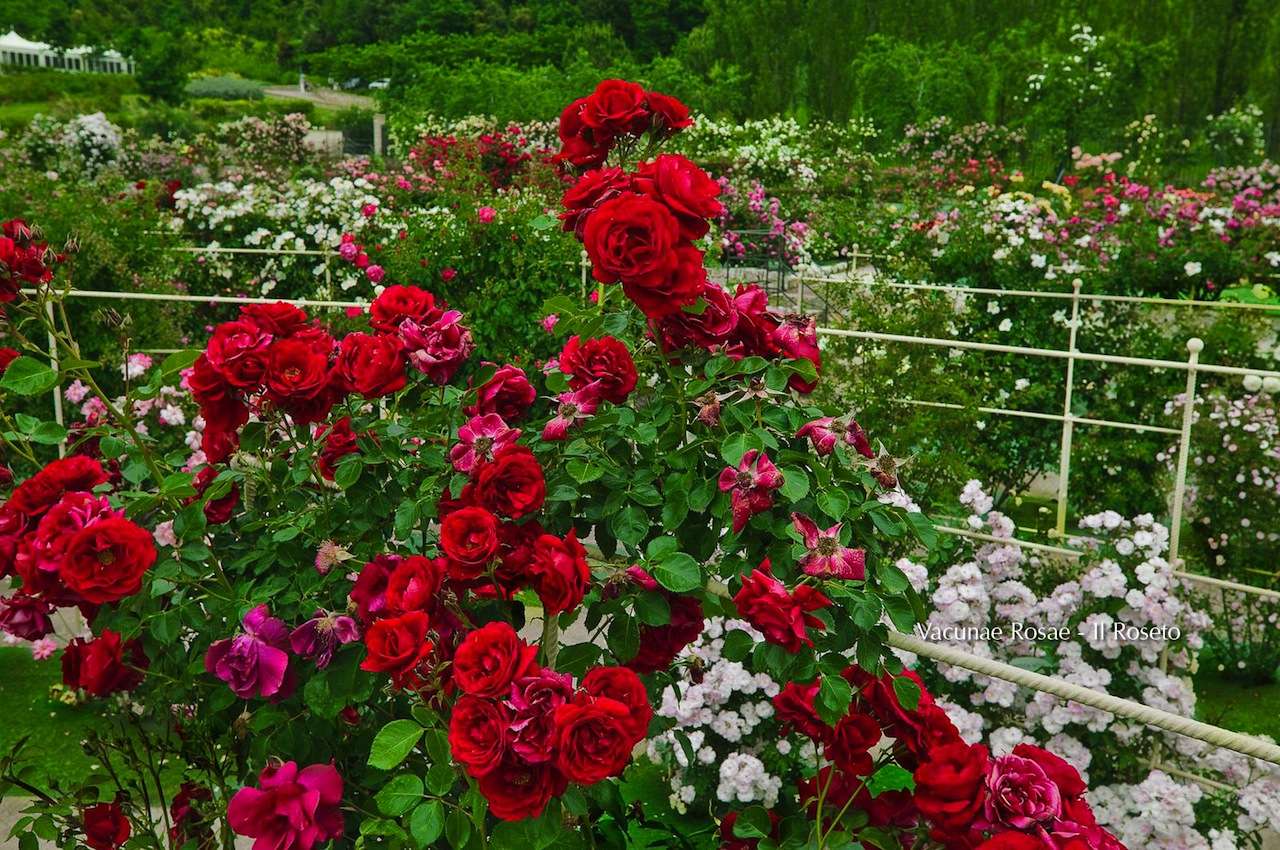 © Grandi Giardini Italiani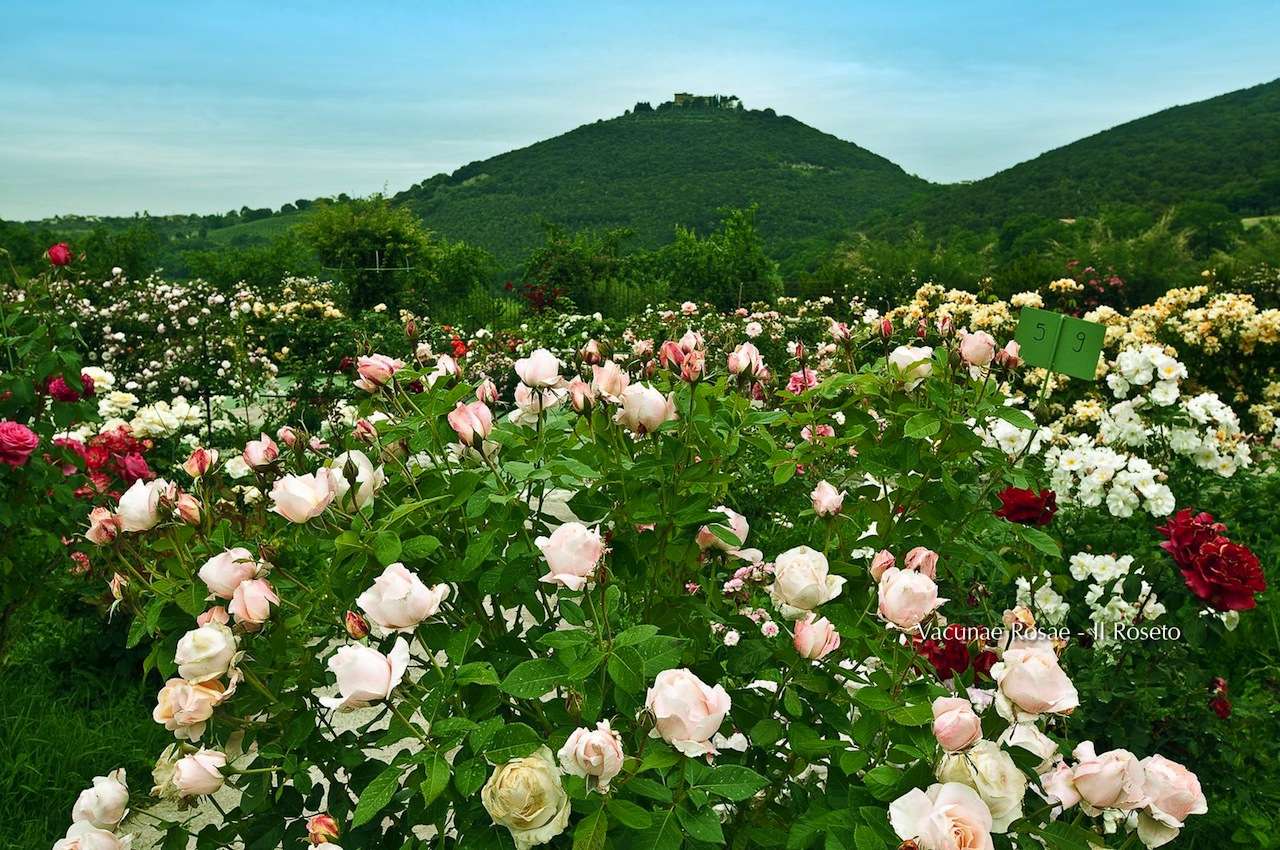 © Grandi Giardini Italiani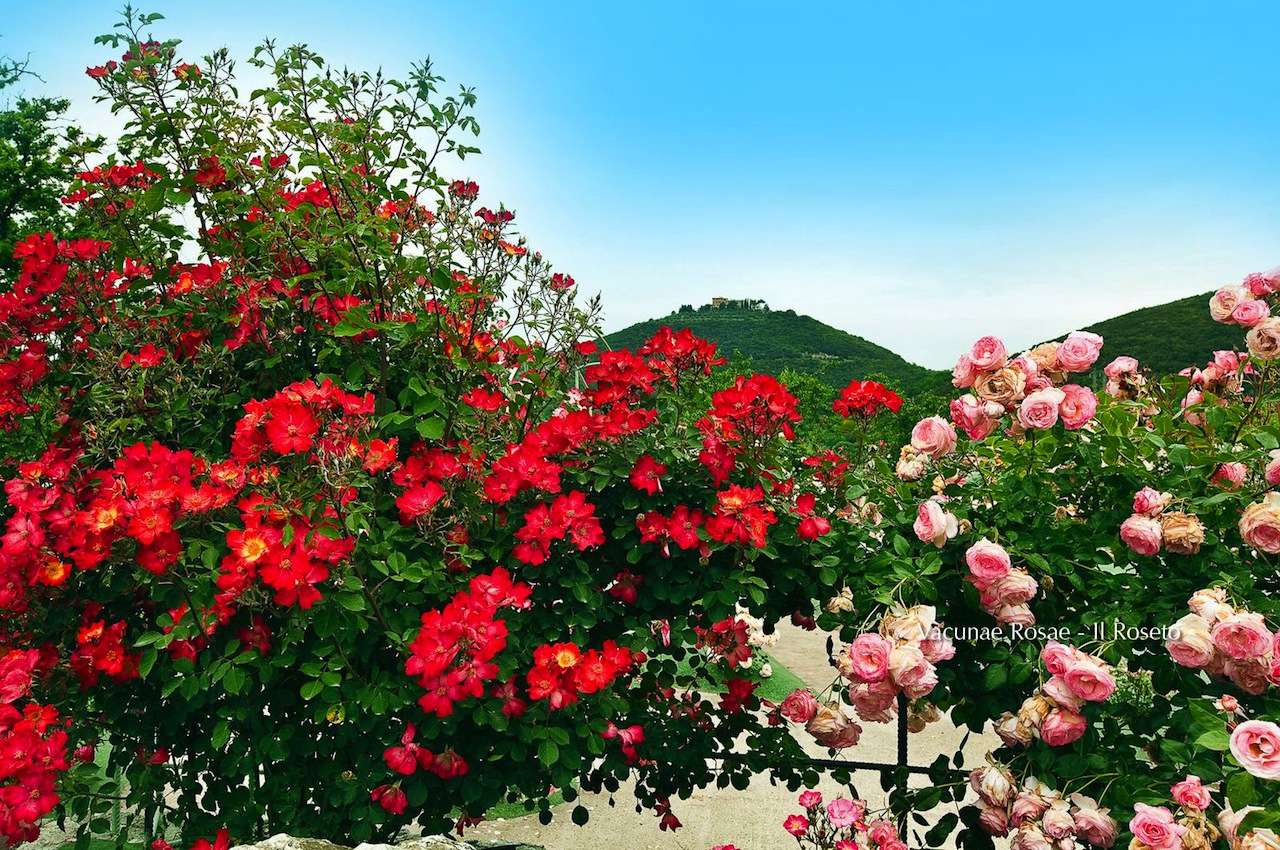 © Grandi Giardini Italiani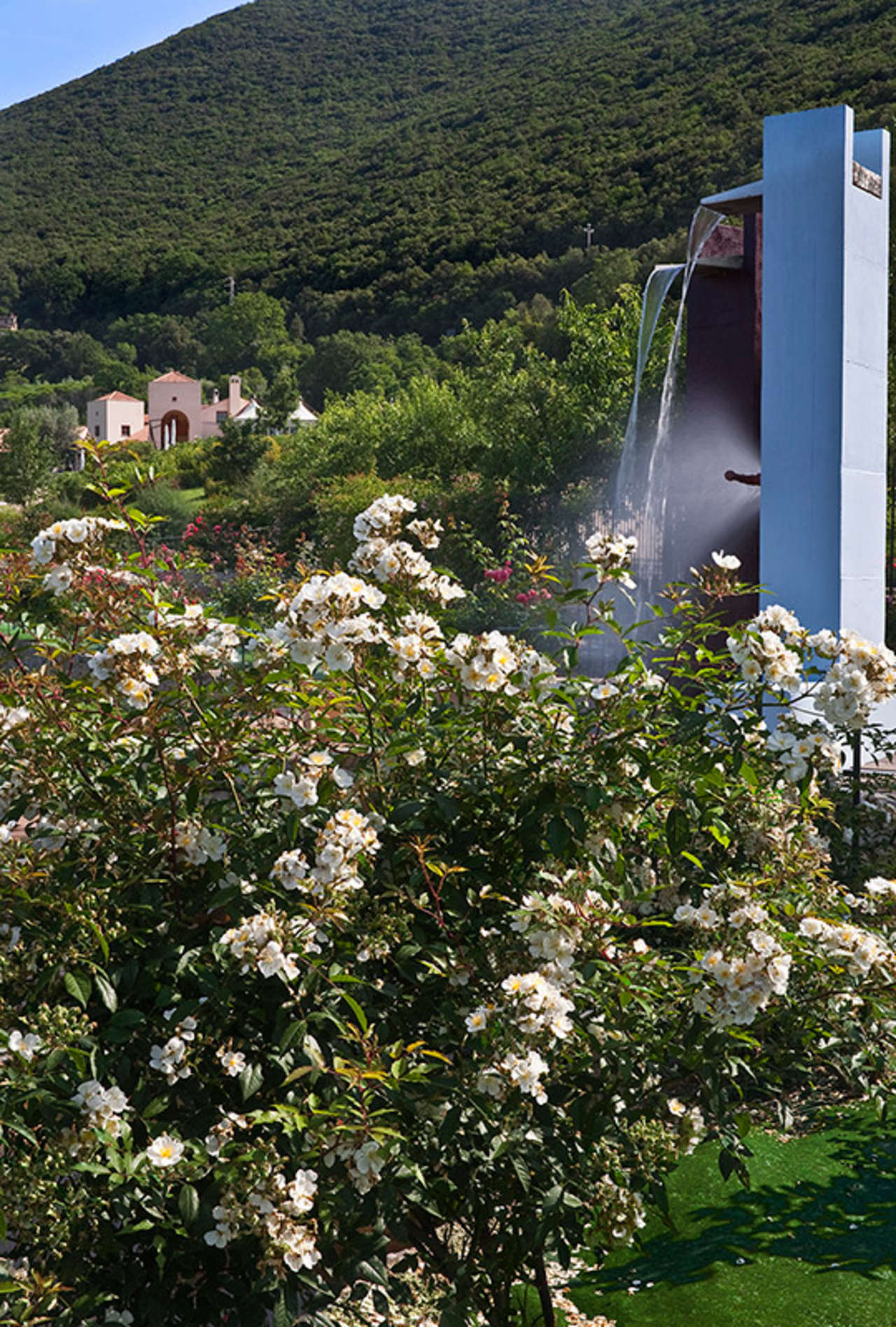 © Grandi Giardini Italiani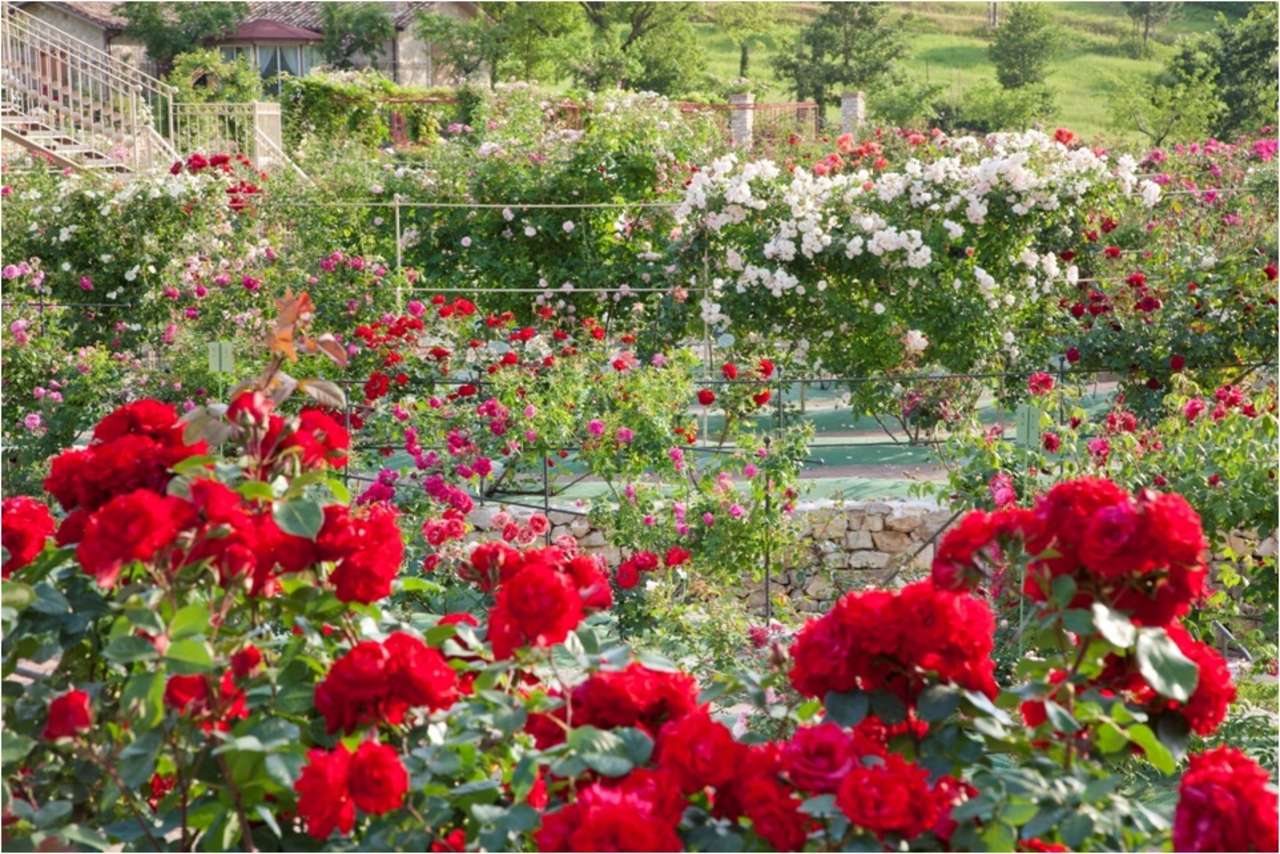 How to reach
By car
Higway A1 / E35 exit Ponzano Romano Soratte. Continue for about 20 minutes in direction Poggio Mirteto, up to S.P. Sabina 657, that intersects at Km. 6.700. Turn it a right towards Poggio Mirteto. Crossed Poggio Mirteto at Km 19 turn on right to Roccantica. Continue for about 5 km to the junction with the SP48. Take a left at the junction and in the proximity of km 15,500 turn again on a Left. You are arrived.


Presentation
The garden Vacunae Rosae at the Tenuta La Tacita is a 2-hectare themed garden that houses over 5,000 different varieties of roses, designed as a spiral elevation path through the queen of flowers and evocative watergames of the 9 symbolic fountains .
The rose garden is divided into over 130 areas and extends over seven terraces with different thematic routes, a historic, cultural and artistic trip to the world of rose. In each sector there is a group of homogeneous roses for botanical development (families), for history, geography, colors and scents, and other curiosities as their names.
The areas are defined by the real and virtual crosses between three architectural vectors: the ground digression, the water course, the main access path.
The garden is ''marked'' longitudinally and crossed by lines that ideally connect the 9 symbolic fountains and the resting points, forming a complex pattern.
The fence that protect the garden are part of background scenery. On them different types of roses are climbing. Above all the walls of the terraces are lines of climbing roses with a chromatic digression of approx. 800 meters.
On the outside of the garden there is a circuit of trees sacred the rose: tamarix, pomegranate and almond.
The rose garden could also be called of ''The 5 Senses'': the scents of the roses (the smell), the velvet petal (the touch), the flow of water (the sound), the colors of the roses (the view) and the taste to be experienced at the nearby restaurant at La Tacita.


A dream holiday in the Rose Cottage
The Rose Cottage is the romantic suite to spend the wedding night or to stop for a weekend of well-being in Italy. It 's secluded by the main buildings of the estate and the Silence of the Rose Garden Vacunae Rosae.

All year round the Rose Cottage remains a magical place to rest or spend a quiet week-end, including a walk in the open air and a visit to the charming Rose Garden Vacunae Rosae.


Triskelis Restaurant
The name evokes Triskelis, the celtic Trischele symbol, steeped in mythology and ancient meanings. This figure, composed of three spirals intertwined, symbolizes the cyclical nature of life. The eternal motion whom everything is subjected pushes us toward the relentless pursuit of our identity, with the objective to improve ourselves every day. In the respect of the cycle of nature some commodities are produced directly on-site in a natural way, as the fine olive oil.