JARDIVAL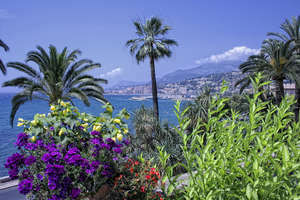 The Jardival project was born to protect and enhance the exceptional sites, real asset for the promotion of sustainable tourism, diversified and seasonally adjusted on the Riviera, between Liguria and France.


The Project Jardival sees the involvement of following partners:

Dipartimento delle Alpi-Marittime, leader of project
Jardin Maria Serena, Menton
Parc de la Villa Rothschild, Cannes
Jardin des Plantes, Grasse
Parco della Villa Ormond, Sanremo
Parco Novaro, Costarainera
Giardino di Villa Grock, Imperia

2 development agencies and tourism promotion:
Comité Régional du Tourisme Côte d'Azur
Agenzia regionale di promozione In Liguria


Maintain a high level of attractiveness while also promoting a diversification of activities and a more even distribution of tourist visits during the year.

Best enhancement of this unique heritage consisting of fine gardens designed by the late nineteenth century to the beginning of the twentieth century (with the involvement of businessmen, artists, landscapers and botanists of different nationalities).
This heritage is a rich natural environment, cultural and historical prominent.

The objectives of the Jardival project are:

Improve the tourist reception in the gardens

Provide better information about gardens, about their specificity and the fragility of the natural resources of the Riviera.

Attract new customers throughout the year.

Improving communication and enter the gardens of the Riviera in travel destinations.

Create animation to attract new customers (foreign, local, young people) out of season.

Orient communication and promotion actions to the passionate clients of gardens / even foreign botanists (Northern Europe, Anglo-Saxons, etc.).

Create a dynamic of long-term sustainability of these actions for the Italian-French territory, which will be ensured by strengthening the network of partners and by the multiplication of links and partnerships with the actors of the territories concerned.

Two axes of main intervention, a main event
Arrangement of gardens and reception buildings for a better use of them

Actions of coordinated promotion and networking of gardens to be more appealing to external guests with a great event in the spring of 2017, Festival des Jardins - Festival of Gardens.