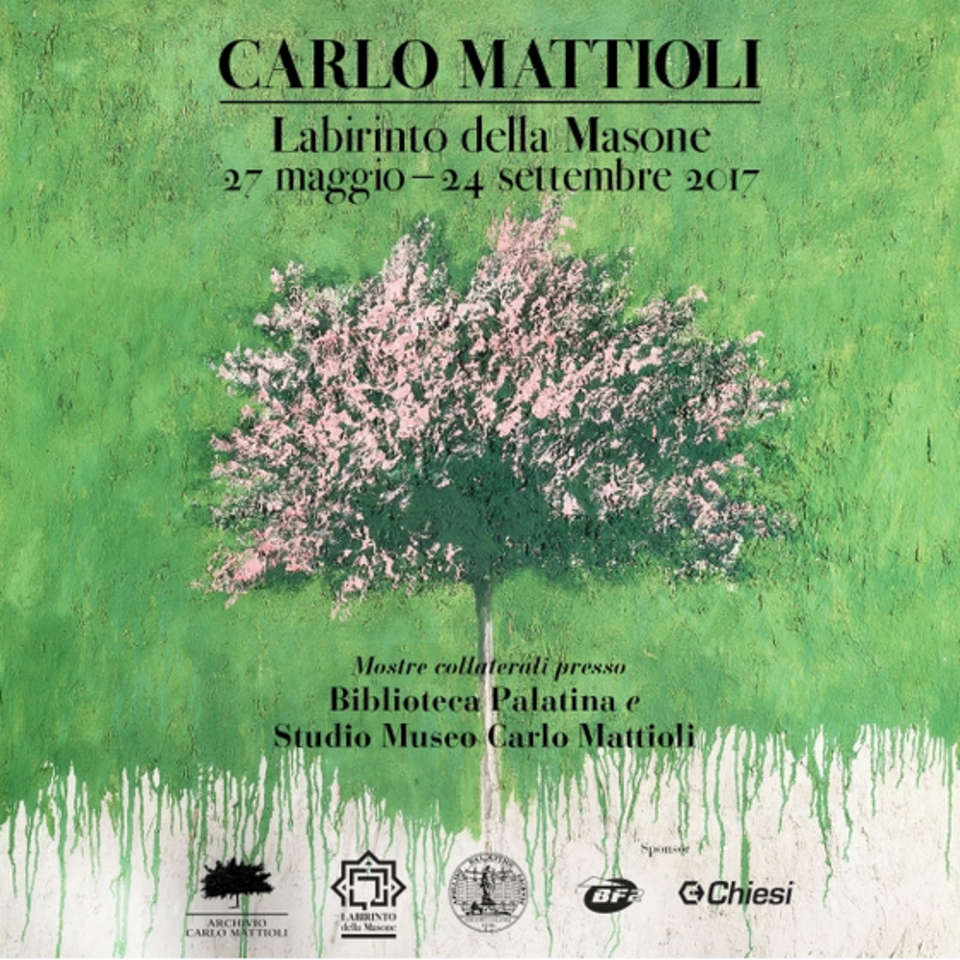 From May 27 to September 24 the museum area of the Labirinto della Masone hosts the exhibition Carlo Mattioli.

The exhibition wants to be a homage of Franco Maria Ricci to Mattioli, a citizen and friend with whom he shares the close ties with the city of Parma and its territory, and a new opportunity to approach at his work.

The publisher Franco Maria Ricci, a passionate art collector and bibliophile, has devoted the past decade to create, on his property in Fontanellato (Parma), a brilliant visionary project: a monumental green labyrinth. The star-shaped maze, which has opened in 2015, covers seven hectares, composed entirely of thousands of bamboo plants of different species.

The complex boasts a museum that hosts the entire collection of the works of Franco Maria Ricci and another area for temporary exhibitions, besides a bookshop, with rare and valuable publications.
Inside the Maze you can have breakfast, lunch o a simple snack choosing between the coffee bar Il Caffè del Labirinto or the restaurant Il Bistrot del Labirinto.

Information
Labirinto della Masone
Strada Masone, 125
43012 Fontanellato (PR)

Tel. +39 0521 827081
Email labirinto@francomariaricci.com


Carlo Mattioli at the Labirinto della Masone
from May 27 to September 24, 2017

Openings
Everyday including holidays, from 10.30am to 7.00pm
Closed on Tuesday

Tickets exhibition + visit to the Maze
Adults: € 18,00
Children (aged 6 to 12 years): € 10,00
Groups (over 15 people): € 15,00
Free admission for kids under 6 years