ROSSO GUTTUSO
Exhibition of masterpieces by the Sicilian artist from 1934 to 1984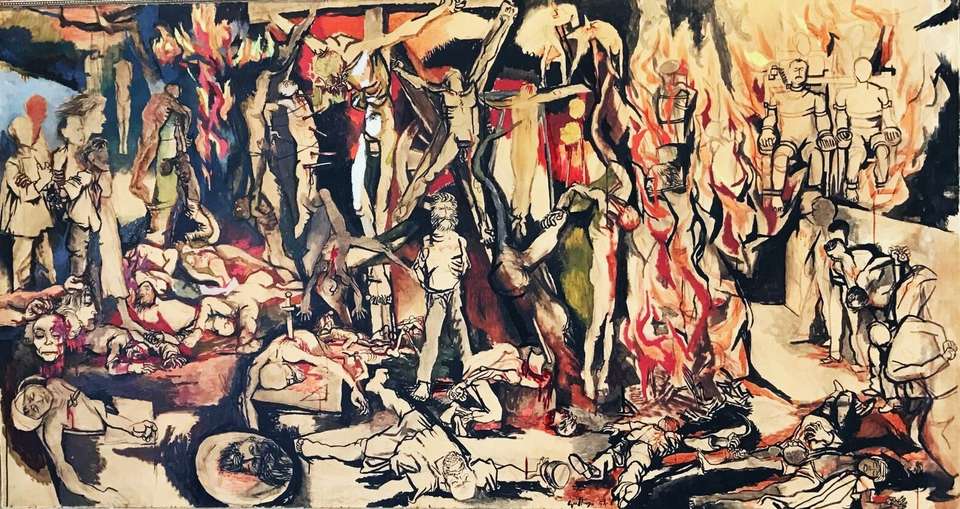 From
Monday June 19 to Sunday November 5
the
La Fondazione La Verde La Malfa - Parco dell'Arte
at Catania celebrates its ninth anniversary with the exhibition
Rosso Guttuso
, dedicated to the neorealist painter (Renato Guttuso (1911 - 1967). Created with the collaboration of the
Galleria De Bonis of Reggio Emilia
, the exhibition shows the masterpieces of the sicilian artist ranging from 1934 to 1984, organized along a route that wants to be both thematic and chronological. The critical text is by
Giorgio Agnisola
.
Rosso Guttuso
can be visited up on reservation from
June to November
through guided tours and workshops organized by type of audience and interest.
The
Fondazione La Verde La Malfa – Art Park
was created by the artist and collector
Elena La Verde
. The property consists of a hectare of parkland and a large villa on several storeys, built at the beginning of the '70s by the engineer
Enzo La Malfa
, husband of the founder, as a home for his family. The project took shape around the year 2000 when
Elena La Verde
had already introduced a series of installations into the park from her own artistic production as well as of other artists.
Information
Fondazione La Verde La Malfa
Via Sottotenente Pietro Nicolosi, 29
95037 San Giovanni La Punta (CT)

Tel. +39 095 7178155
Mob. +39 338 5078352

Rosso Guttuso. Opere 1934-1984
from June 19 to November 5 2017
Entry to the exhibition up on reservation and payment