ESCAPE FROM THE LABYRINTH
Night at the museum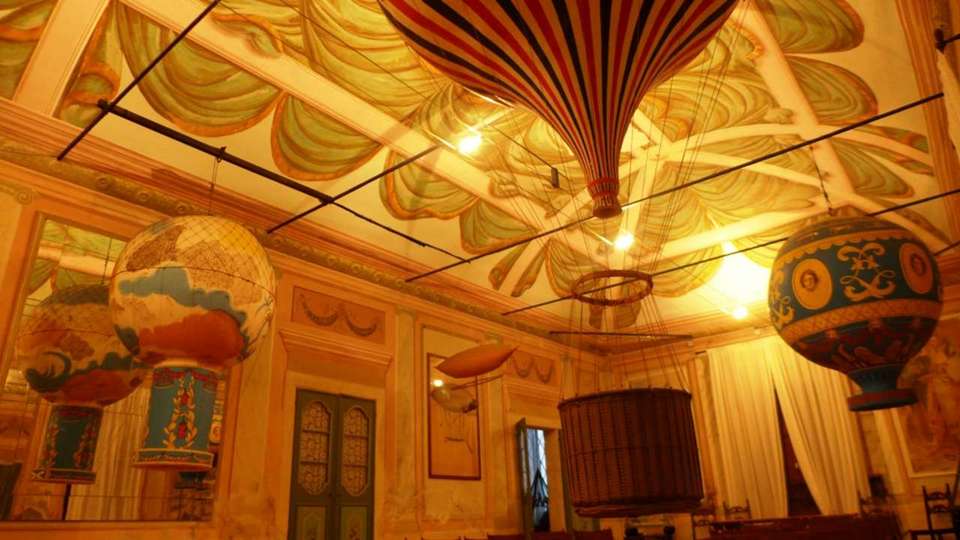 The appointment with
Night at the Museum. Escape from the labyrinth
returns to the
San Pelagio Castle
with three new appointments for June 23, July 28 and September 29. Three Fridays to explore in an unusual way the fantastic
Museo del Volo
. It starts at 9pm with
Escape from the Labyrinth
and then arrives at
10:15pm
at the Museum for a special night visit.
The park of
San Pelagio Castle
has a historical secret garden and two planted mazes. One is the
Minotaur Maze
which has a dual function: firstly it recalls the mischievous labyrinths of Venetian Villas, places of entertainment and amorous and, secondly, the myth of Icarus and therefore the history of the theme of the museum. In March 2013, was also inaugurated the third Labyrinth dedicated to Africa with his botany and its myths of the flight.
The Maybe yes and maybe no maze
recalls the name of the famous story by D'Annunzio and the shape of a labyrinth in a ceiling painting in the Mantua Ducal Palace. Inside an unsettling play of mirrors attempts to confuse visitors.
Information
Castello di San Pelagio
Via San Pelagio, 34
35020 Due Carrare (PD)

Tel. +39 049 9125008

Night at the Museum. ESCAPE FROM THE LABYRINTH
23 June - 28 July - 29 September
Program
h 9pm: Escape from the labyrinth
h 10:15pm: guided tour of the Museum
Participation fee: € 2,00 per person

Tickets + guided tours
Adults: € 10,00
Concessions (5-12 years): € 6,00
Family (2 full + 2 reduced): € 30,00

Information
- Car parking in front of the tower
- It is advisable to bring electric torches to light your steps
- In the event of bad weather, an alternative path will be proposed